It's coming. Every year Phuket's surfers have to suffer through a few months of mostly waveless sea conditions. Fair weather is no fun for surfers. Luckily the unofficial start of the surf season is just weeks away. March/April mark the transition when winds gradually begin blowing out of the northwest which produce the wild seas waveriders have been eagerly awaiting. By this time their standards have dropped so low they will be out in even the most desperate conditions. 
The surf scene in Thailand has seen an explosion in popularity over the last couple of years and as such, the selection and availability of surfboards has never been better. A plethora of options are floating around out there (no pun intended) for all levels from first-timers to pros. 
Green Room Surf Shop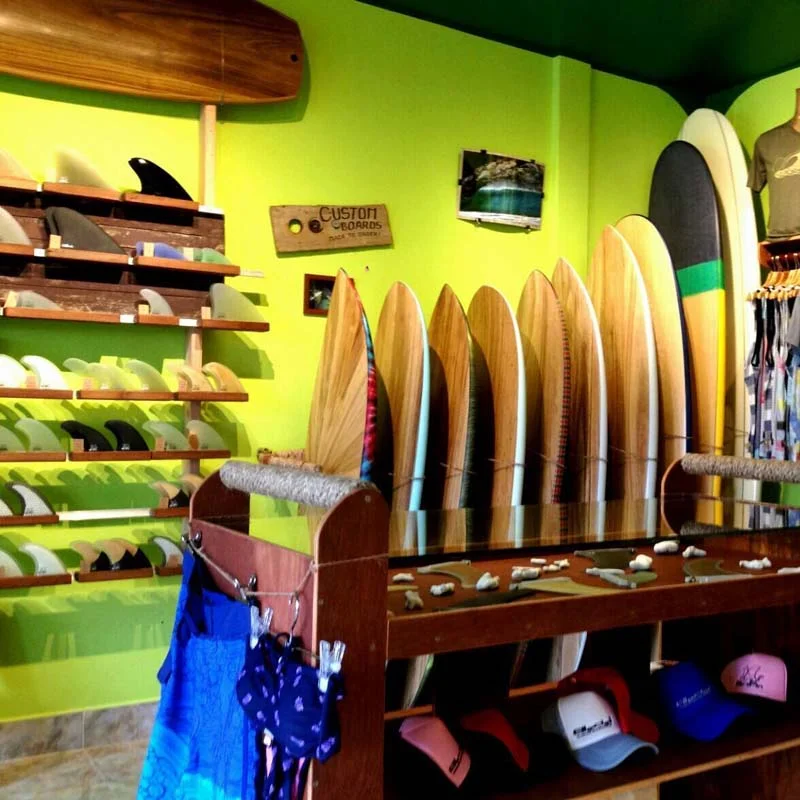 Green Room Surf Shop | Cr: Facebook Green Room Surf Shop
This stylish shop near the lake in Nai Harn is by far the most unique on the island. In operation since 2014, they stock all of the essentials from boards to fins, boardshorts to bikinis, and sunscreen to wax; and it's the only place around where you can buy a legendary Elleciel surfboard off the rack.
The Elleciel workshop is just nearby where the super-unique custom boards are built. Fins are also made from scratch and available at the Green Room. The shop also has a section of secondhand boards from small performance boards to big noseriders, and they usually have good selection available at fair prices. Clothing, accessories, strong coffee, and other water sports equipment can be found here. 
Freedom Boardsports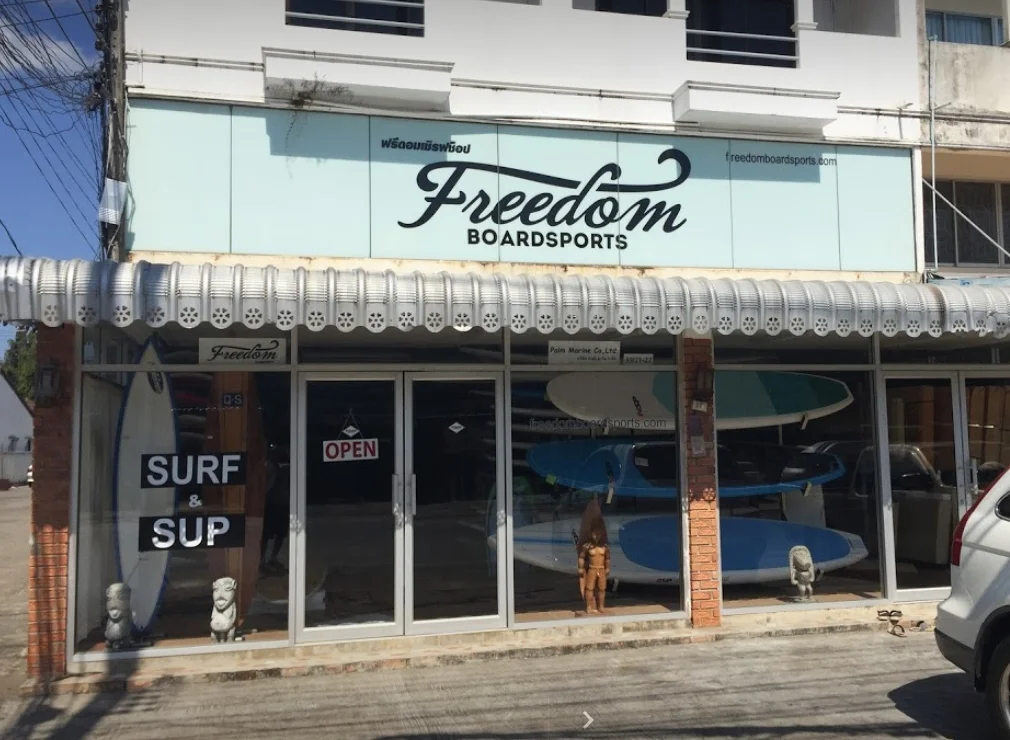 Freedom Boardsports | Cr: Google Map Freedom Boardsports
Located in Chalong, this is one of Phuket's longest running surf shops. In the early days it was a factory outlet for the largest surfboard factory on earth, Cobra (Global Surf Industries), located in Bangkok. The factory produces many well-known brands including NSP, South Point, JS, Firewire, Aloha, and more. 
This no-frills shop typically boasts the widest selection of boards on the island at ok prices as well as basic surf necessities like leases, fins, deck pads, etc. They also have a selection of stand up paddle boards, skimboards, foil boards, and more. 
Salt Water Dreaming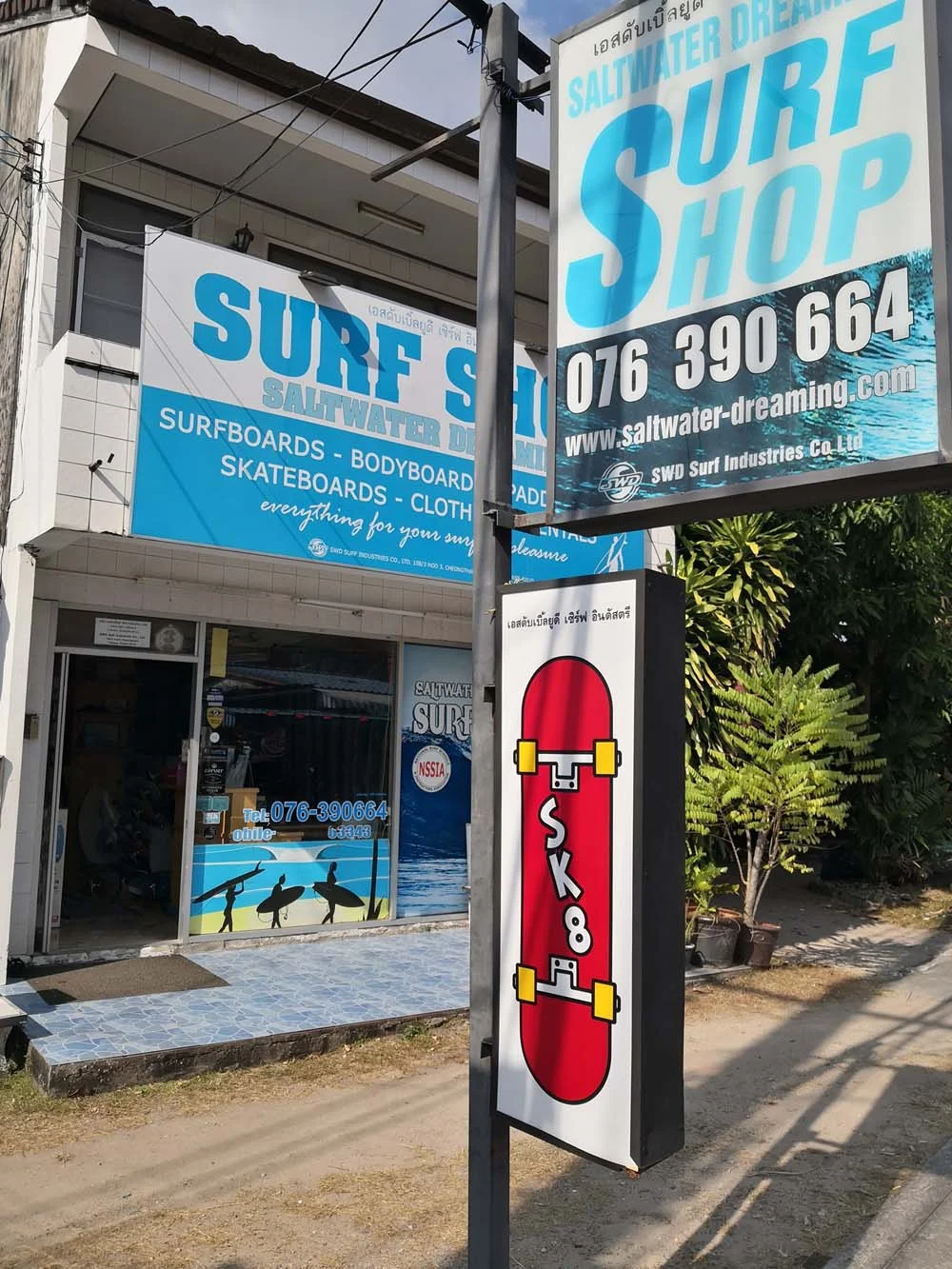 Salt Water Dreaming | Facebook: Salt Water Dreaming
For more than two decades this shop in Cherng Talay has been stocking boards and operating a surf school to share the stoke. 
Recently remodeled, Salt Water Dreaming has a good selection of of quality boards at reasonable prices and there is usually a wide selection of shapes and sizes. You'll also find many options for accessories like board socks and bags, deck pads, leashes, rash guards, skateboards and accessories, and more. 
Ripple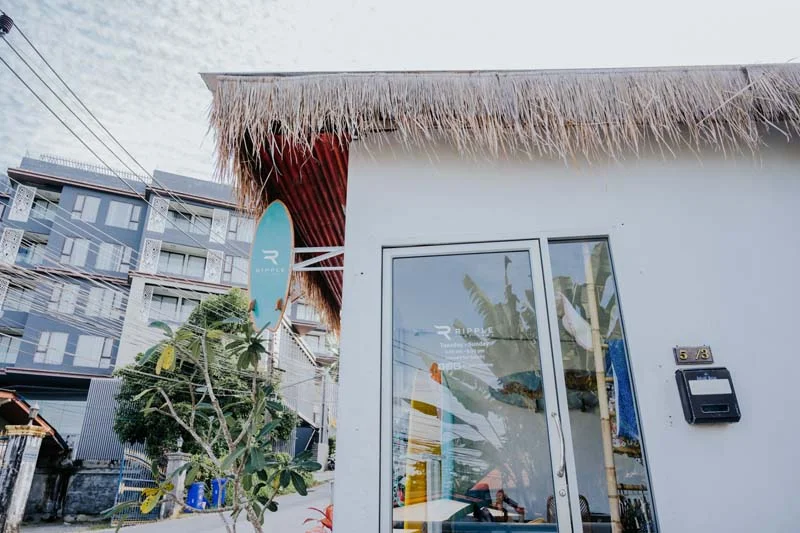 Ripple | Cr: Facebook Ripple Surf Thailand
Opening last year, Ripple is the fresh face of surf shops on the island. This little shop is located on a small street just near Surin Beach – just look for the big surf mural.
Inside you'll find a colorful selection of new and secondhand shortboards and longboards. All of their new boards are of one brand imported from Bali. They look great and are of good build quality for the money. If you like the boards but they don't have the size or shape you're looking for, Salt Surf in Khao Lak also carries the same brand. 
Ripple also has in stock a small selection of surf necessities, clothing, paddle boards, and skimboards. They get a continuous flow of secondhand boards through the shop so keep checking back if that's what you're looking for. 
Decathlon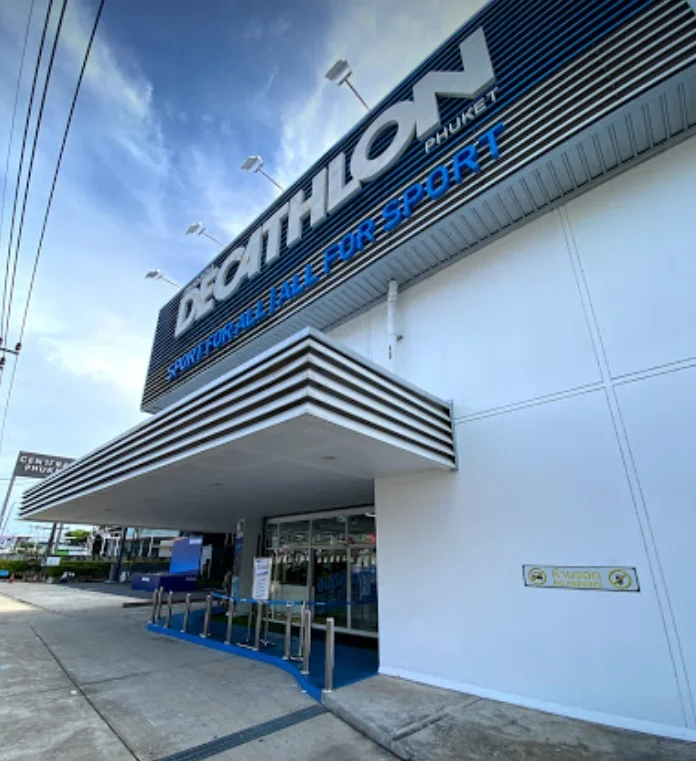 Decathlon | Cr: Google Map Peechai Wongwery
Opening their Phuket location beside Central Festival a few years ago, this global sporting goods conglomerate has a section of surfing equipment in their massive store. 
Here they have a selection of mostly softop boards for beginners with a few other options for intermediate surfers.