Phuket has increasingly become a popular destination for families looking to experience the islands' sun, sea, and sand. But there is plenty more to Phuket than just beaches. The island also offers many other fun and exciting activities for kids and parents alike. Whether you are looking for water slides, animal encounters, or nature trails, you are likely to find activities to suit your family's preferences and budget. Here are a few of the best kid-friendly parks in Phuket that should fit the bill.
Andamanda Phuket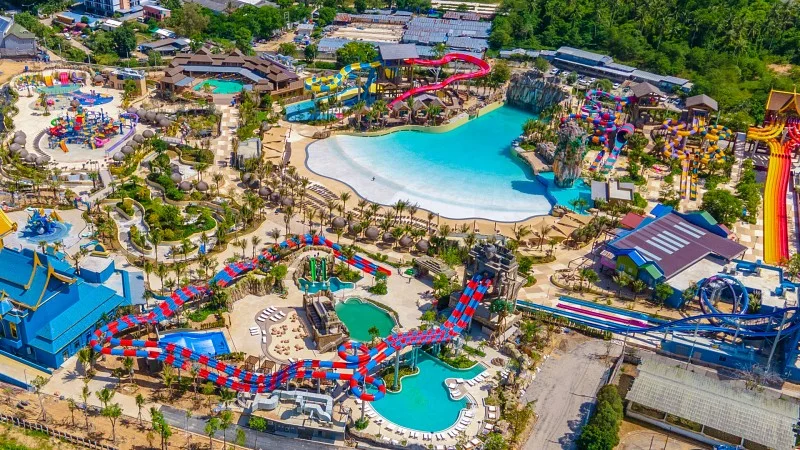 Andamanda Phuket is the island's most recent, and largest, water park and they pulled out all of the stops. If you are looking for a water park that has something for everyone, Andamanda Phuket is the place to go. Encompassing about 100,000 square meters, Andamanda is a Thai culture themed park with 25 features including 32 water slides, pools, restaurants, and play areas. There is a section for kids and one for younger children. You can enjoy thrilling rides like the Boomerang, the Super Bowl, or the Tornado, or relax in the lazy river or the wave pool. Andamanda Phuket is a great place for families, but it can be busy during peak season, so book your tickets in advance.
Blue Tree Water Park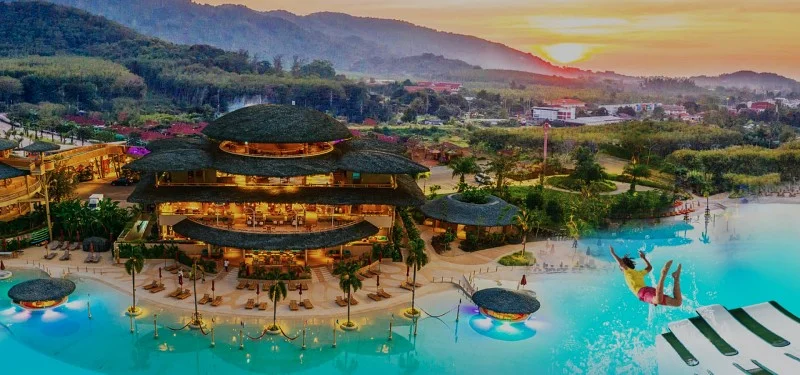 Another equally exciting water park that will keep your kids entertained for hours is Blue Tree Water Park. Located in Cherngtalay, the park features a massive 17,000 square-meter lagoon, with an impressive bamboo-detailed restaurant building and a vast array of water activities including water slides, zip lines, cliff jumping, slip-and-fly and paddleboards. You can also join a variety of activities like yoga on a floating platform, Zumba, Muay Thai boxing, and the Kid's Planet where they can have fun with other kids in a safe environment freeing you up for your own activities.
Green Elephant Sanctuary Park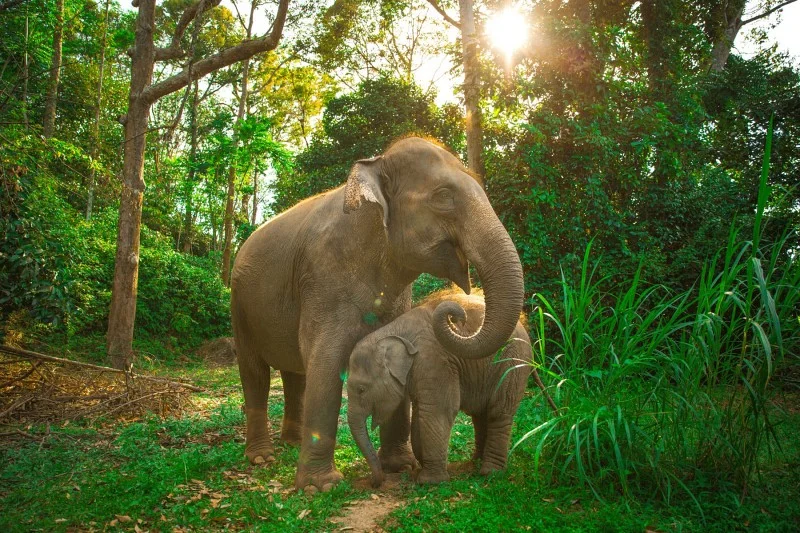 If you (and your kids) love animals and want to support ethical tourism, Green Elephant Sanctuary Park will be right up your alley and is a business you can feel good about supporting. It is a place where you can interact with young and old elephants rescued from various abusive industries such as physical labor and elephant ride parks. At this sanctuary, they are now fortunate to live in a more natural and respectful way. You can feed them, bathe them, walk with them, and learn about their history and behavior. The park has a mud bath, freshwater pool, and area where you can shower off the elephants as well as a buffet of traditional Thai food.
Rawai Park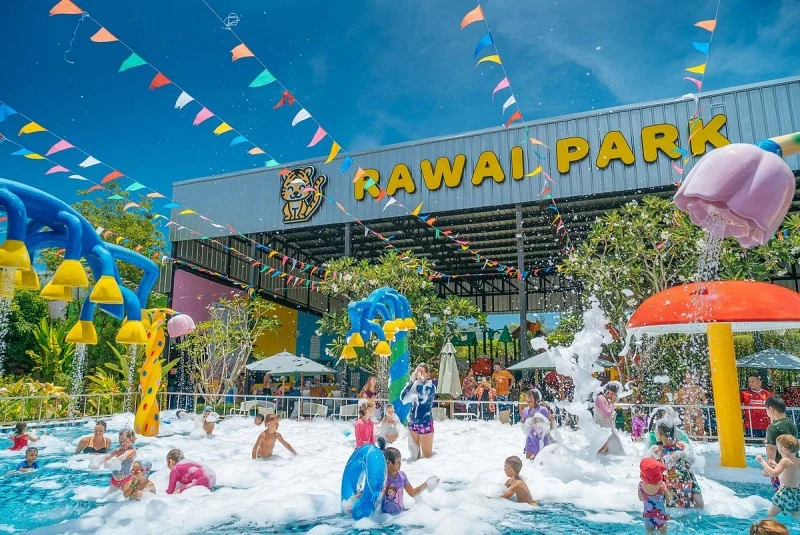 Located at Phuket's southernmost beach, Rawai Park is a haven for family-friendly fun, combining active play and imaginative exploration. The park offers a range of activities to keep kids occupied like a small water park with slides, foam machine, and fountains. There's plenty more including sand boxes, tons of various toys, indoor soft-play area, and a range of creative activities to keep your kids intrigued. There's also a restaurant and cafe for you adults as well.