Phuket might be synonymous with coconut-fringed tropical beaches, but it just so happens that it also offers some amazing hiking trails for nature enthusiasts. Whether you are looking for a challenging climb, a scenic stroll, or a refreshing dip in a waterfall, Phuket has something for just about everyone. Here are some of the island's best hiking trails to explore.
Karon Foothills - Big Buddha
This trail leads you from the expansive Karon Beach up to the iconic 45-meter-tall Big Buddha statue, perched atop a mountain with panoramic views of the island. The hike is steep and strenuous, requiring the use of ropes at some points, but the reward is worth it. You will pass through lush forests, fields, and beaches with glimpses of the massive Buddha statue along the way. The hike takes about 2-3 hours one way, depending on your fitness level.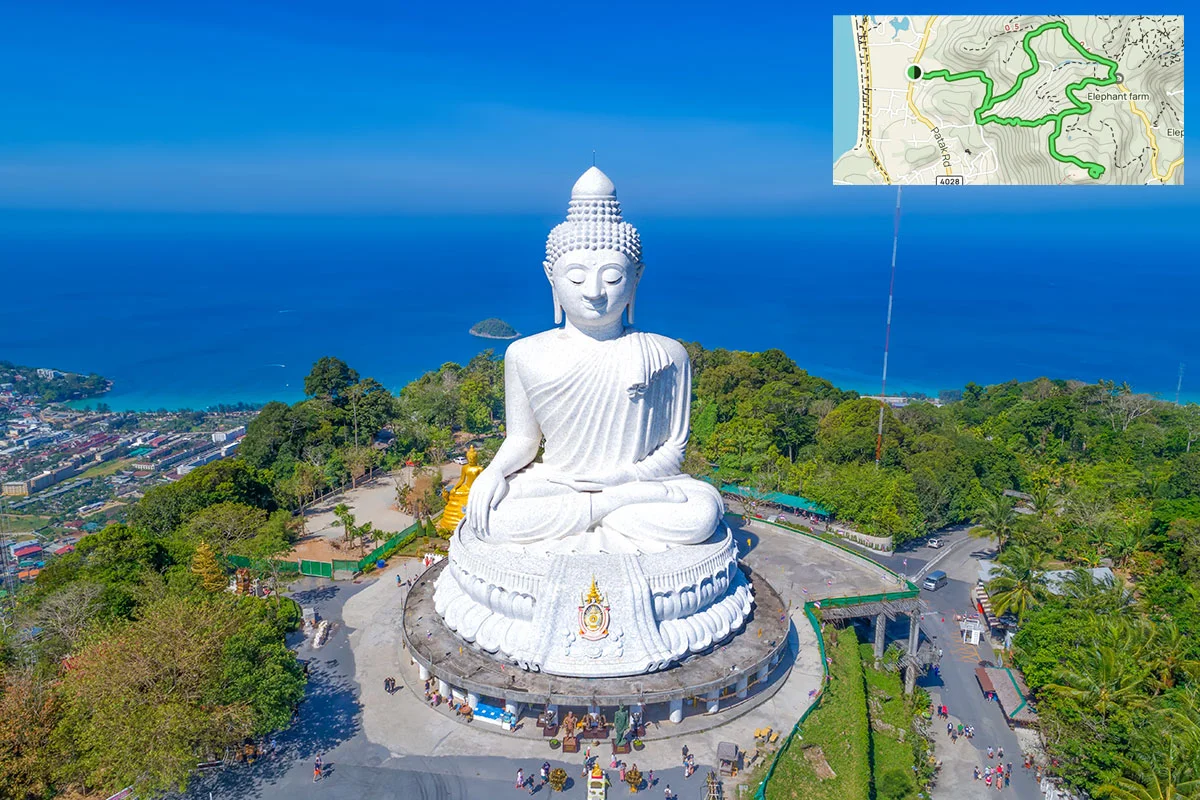 Kathu Waterfall Loop
This trail is perfect for those who want to escape the heat and enjoy a refreshing swim in the natural pools between the falls. The trail starts near the Kathu Waterfall, which is a series of small cascades and pools that flow during the rainy season. The loop takes you through the lush forests and rubber plantations, where you can spot various plants and animals, and loops back to the waterfall. The hike is easy, taking about an hour to complete.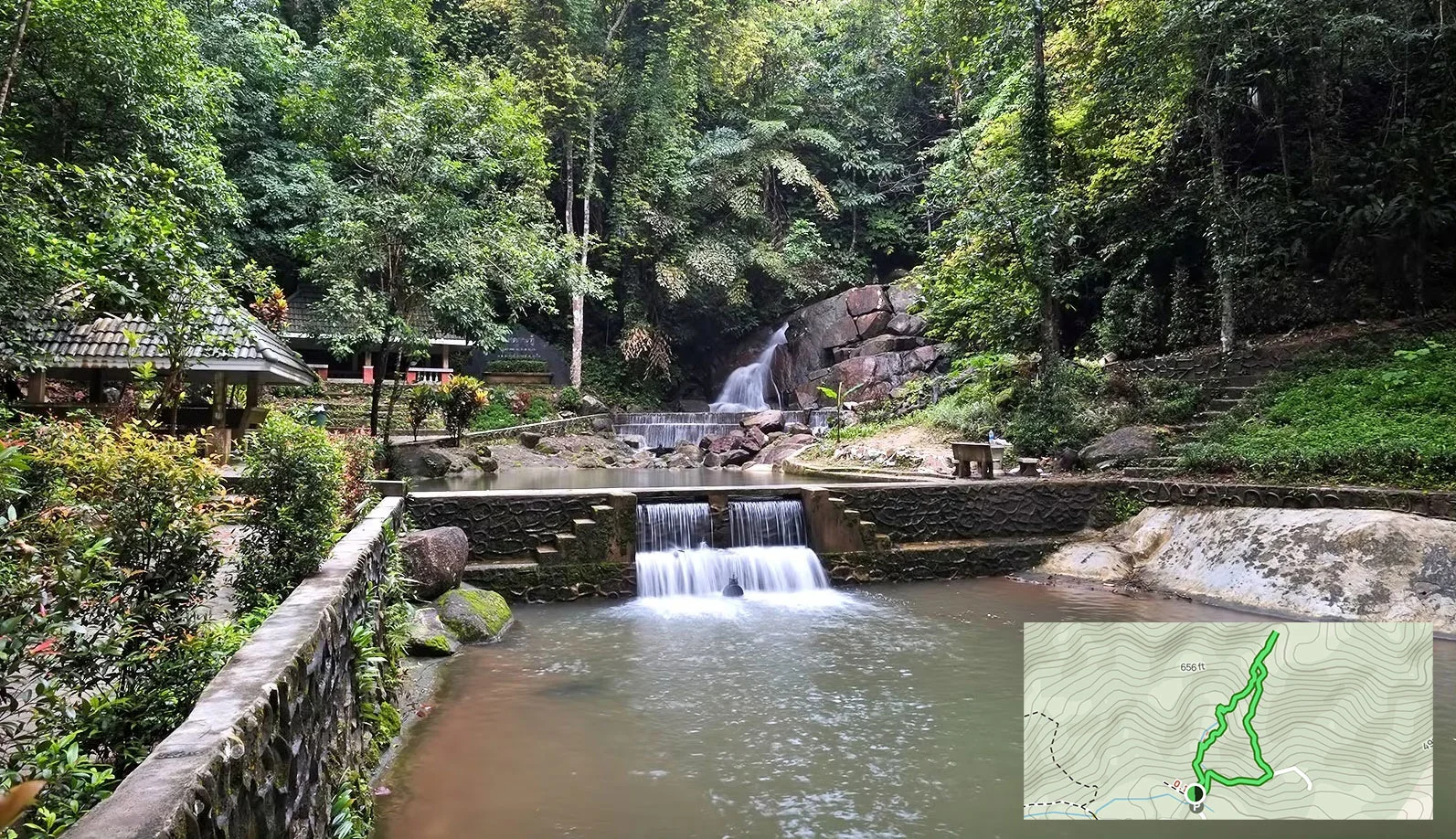 Kathu Waterfall in Phuket | Credit: Hotels.com
Nai Yang-Nai Thon
This trail is surprising in that it has such a remote vibe while being so close to the Phuket International Airport. The trail begins behind the large abandoned resort at the south end of Nai Yang Beach. It's a fairly easy stroll through bamboo thickets which leads you to three small beach coves, which are good for a swim during high tide. Bring a hammock and a picnic and make an afternoon of having your own private beach or continue on to Nai Thon. Be careful to not stray from the path after the third beach as the trail is only minimally maintained by errant fishermen.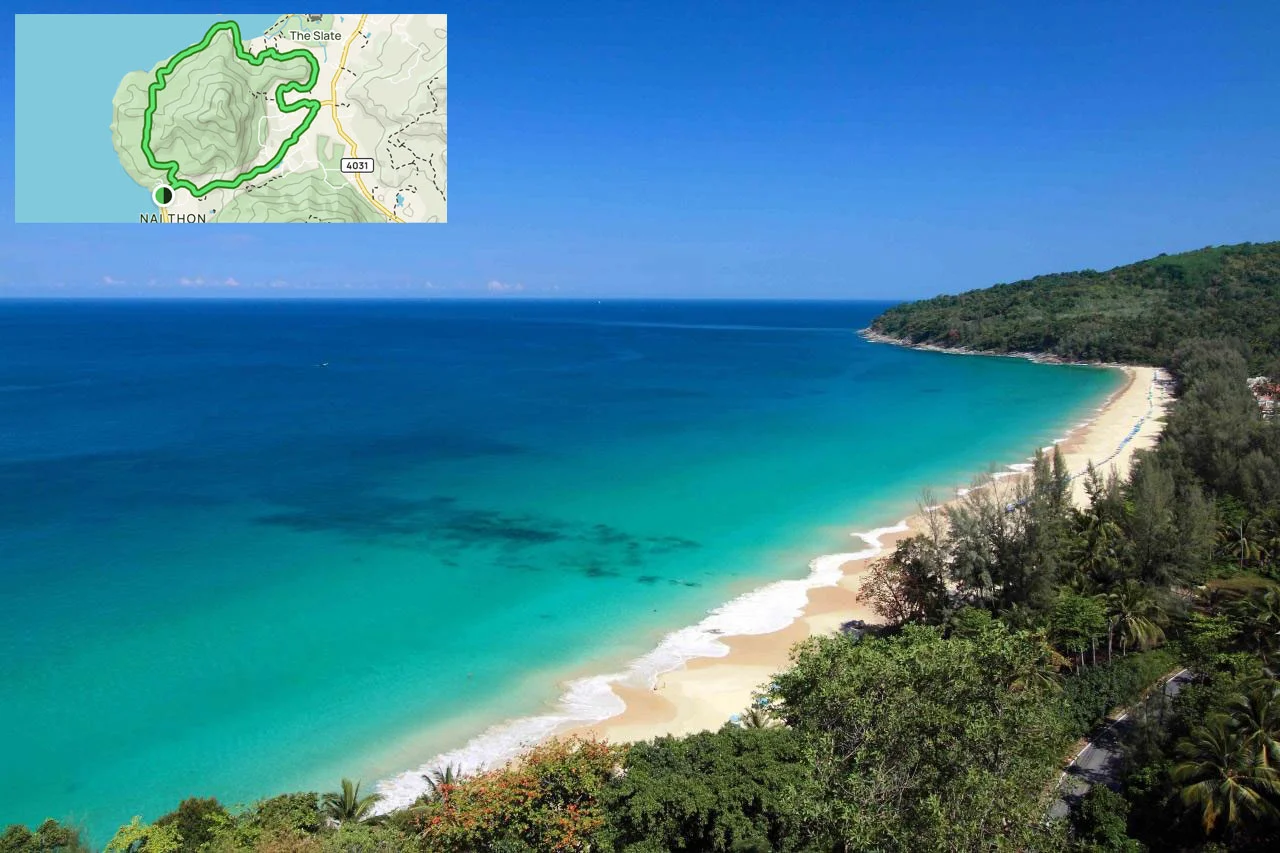 Nai Yang-Nai Thon | Credit: theprivateworld.com
Bang Pae Waterfall to Tonsai Waterfall
This trail is part of the Khao Phra Thaeo National Park, which is a protected area of virgin forest in Phuket. The trail connects two small, but beautiful waterfalls: Bang Pae and Tonsai. Along the way, you will pass through dense jungle, bamboo groves, and rubber plantations. You are likely to encounter wildlife, such as the island's only remaining wild gibbons, a plethora of tropical birds including hornbills, and colorful butterflies. The hike is moderate and takes about 3 hours one way.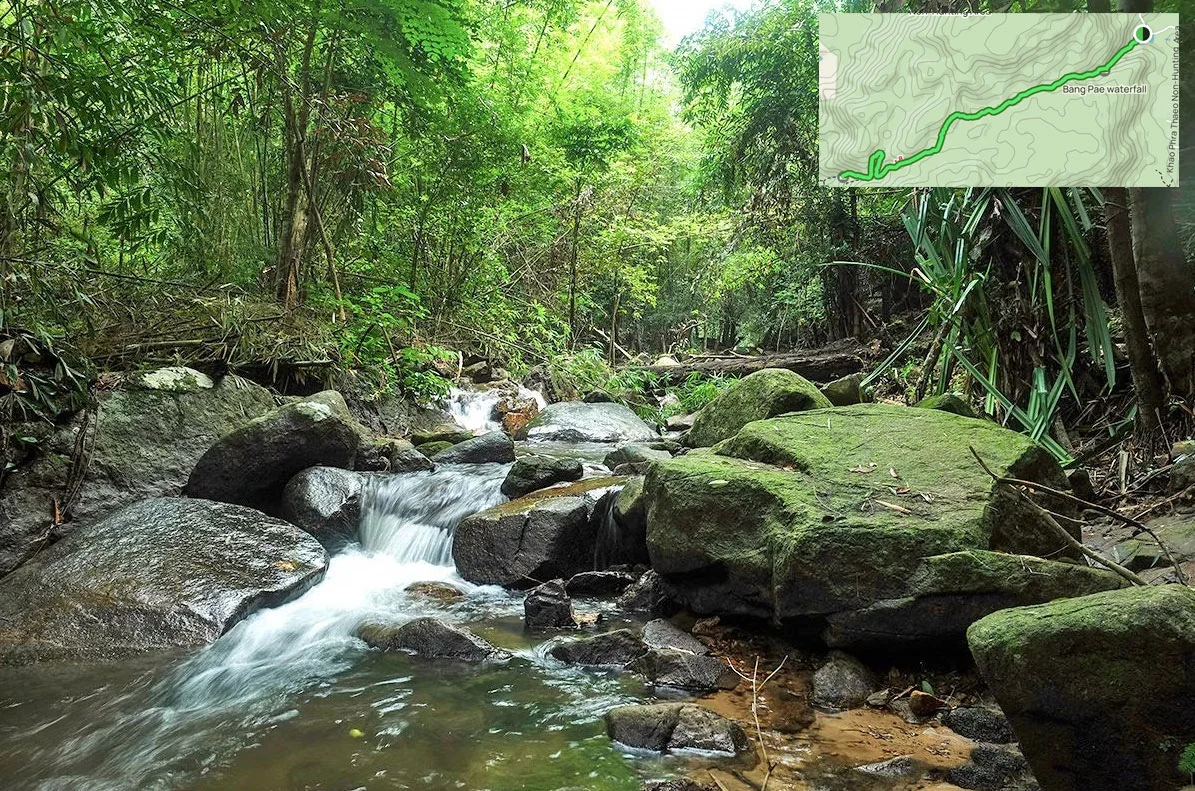 Bang Pae Waterfall in Phuket | Credit: Hotels.com
Khao Sok National Park
If you are looking for a more adventurous hike, you can head to Khao Sok National Park, which is about a 3-hour drive from Phuket. This park is one of the oldest rainforests in the world, home to rare species like Rafflesia flowers (the largest flower in the world), gibbons, and tigers. The park offers various hiking trails, ranging from half-day to multi-day treks, that take you through stunning scenery of limestone peaks, lakes, caves, and waterfalls. A local guide is imperative to hike in the park, as the trails can be challenging and wild.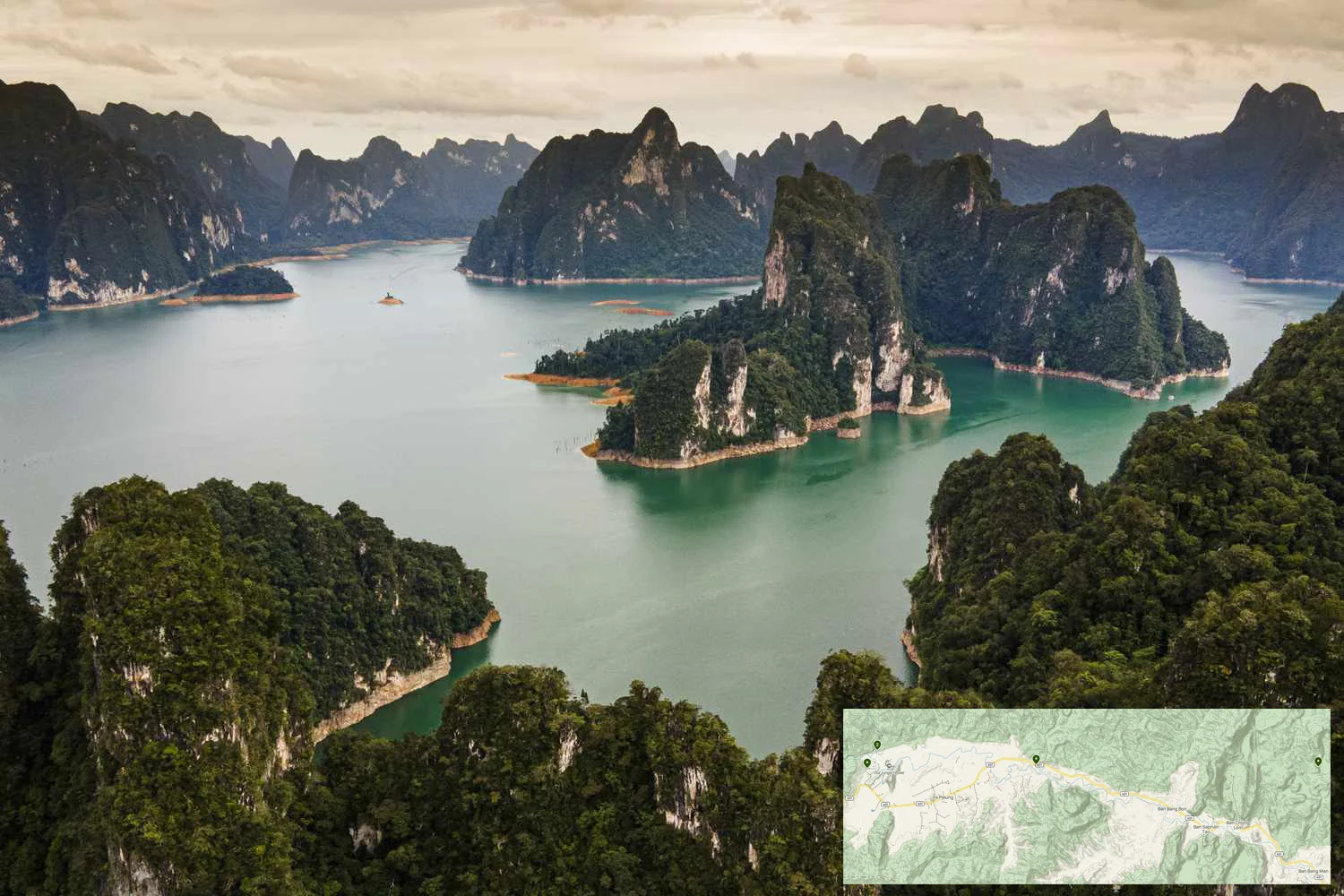 Khao Sok National Park | Credit: tripsavvy.com
These are just a handful of the hiking trails to be found in Phuket. There are many more trails to explore, but these are a few good ones to start with.