Phuketians are spoilt for choice when it comes to cuisine. The island's capital has bestowed upon it the UNESCO City of Gastronomy designation, solidifying its ranking as one of the top spots in the world for those who let their taste buds lead them through life. And if you live in Phuket, they obviously haven't led you astray.
Despite the plethora of eating options from cheap street foods to Michelin star affairs, sometimes the ambiance takes precedence. Luckily, Phuket is incredibly scenic with lovely tropical vistas around every corner. While this is not an exhaustive list, here are several (perhaps lesser known) options around the island where you can feast your eyes while filling your stomach. 
Tunk-ka Cafe
Situated on the northeast side of Phuket Town are a few prominent hills, one of which is called Khao Rang. Heading north on Chao Fa East will eventually take right up to the top of this little mountain where a few restaurants are found.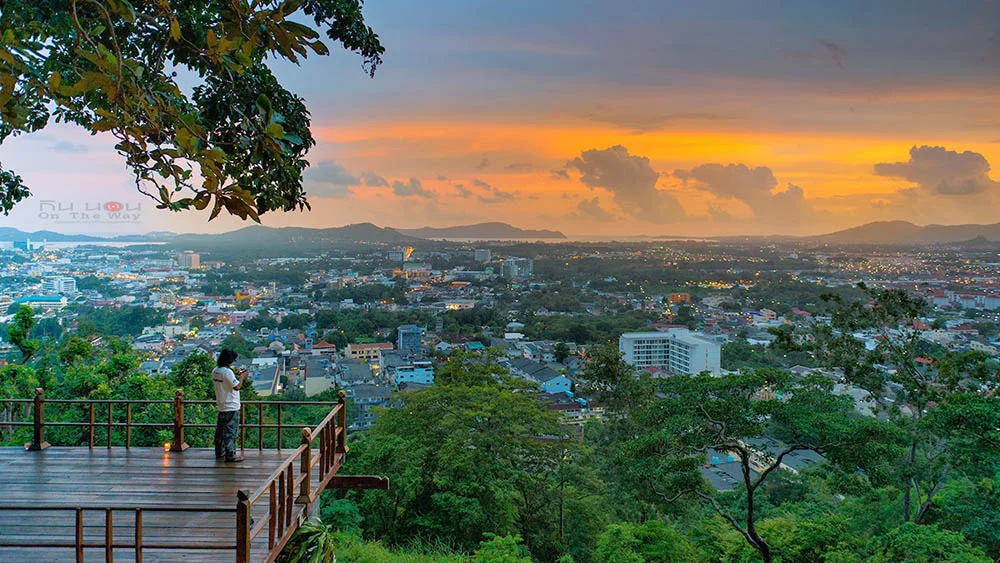 Tunk-ka Cafe | Credit: kinnonontheway.blogspot.com
While not being at the tippy-top, Tunk-ka Cafe is close enough. With comfortable and tasteful decor, this open-air Thai eatery provides views looking south over Phuket Town, Chalong, and beyond. Arriving early to enjoy a sunset cocktail isn't the worst idea, and sticking around for the fresh seafood and well-prepared Thai favorites won't hurt either. Food is fresh, prices are good, service is fast, and the views are easy on the eyes. 
Nua Tone Cafe
Don't expect to stumble across this little mountain-side cafe and small boutique hotel while driving by, as it's the last stop on a dead end road. The chic little cafe is perched high above Cherng Talay and situated beside a quaint little waterfall.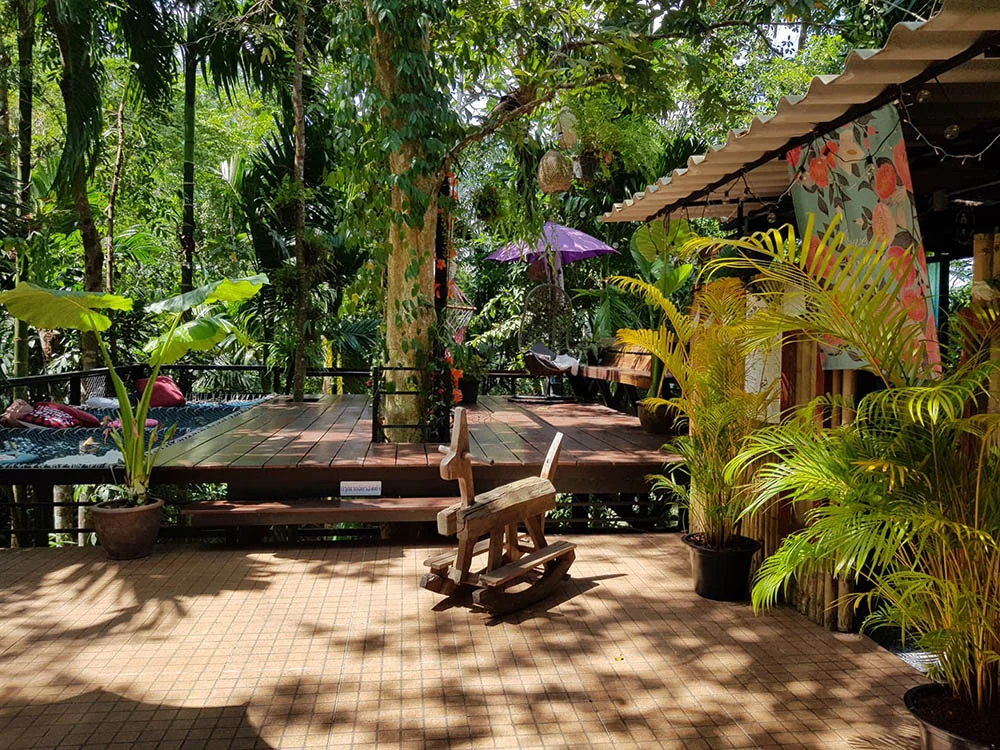 Nua Tone Cafe | Credit: Nua Tone Resort & Cafe on Facebook Page
You'll find all those fancy caffeinated drinks expected at a cafe like this full of frappe this and chocolate caramel that, as well as a collection of refreshing fruit smoothies. While not sporting a huge food menu, you'll find a range of fried goodies and well-done Thai favorites like phad thai, rad na, and fried rice. Overall, it's a super chill unique little spot worthy of a drawn-out lunch beside a waterfall. 
Peangprai
Located just before the entrance to Bang Pae waterfall and the Gibbon Rehabilitation Project, this serene Thai restaurant looks out over a lily-filled lake. Surrounded by lush vegetation, this is an ideal place to enjoy a peaceful, and flavorful, meal. 
Peangprai | Credit: Peang-prai Restaurant ร้านอาหารเพียงไพร on Facebook Page
A sizable menu awaits with an interesting selection of traditional Thai dishes like banana flower salad, hor mok (fish and curry steamed in banana leaves), and highly recommended soft shell crab and fresh fish dishes. Somewhat surprising is the small selection of craft beers which really help tie the meal together. 
Three Bay Som Tum
Once again, here's another little hidden gem found on a dead end road – exploring dead end roads in Phuket can be quite rewarding at times. Turning down the small road just beside the Karon viewpoint will take you to this semi-remote seaside spot.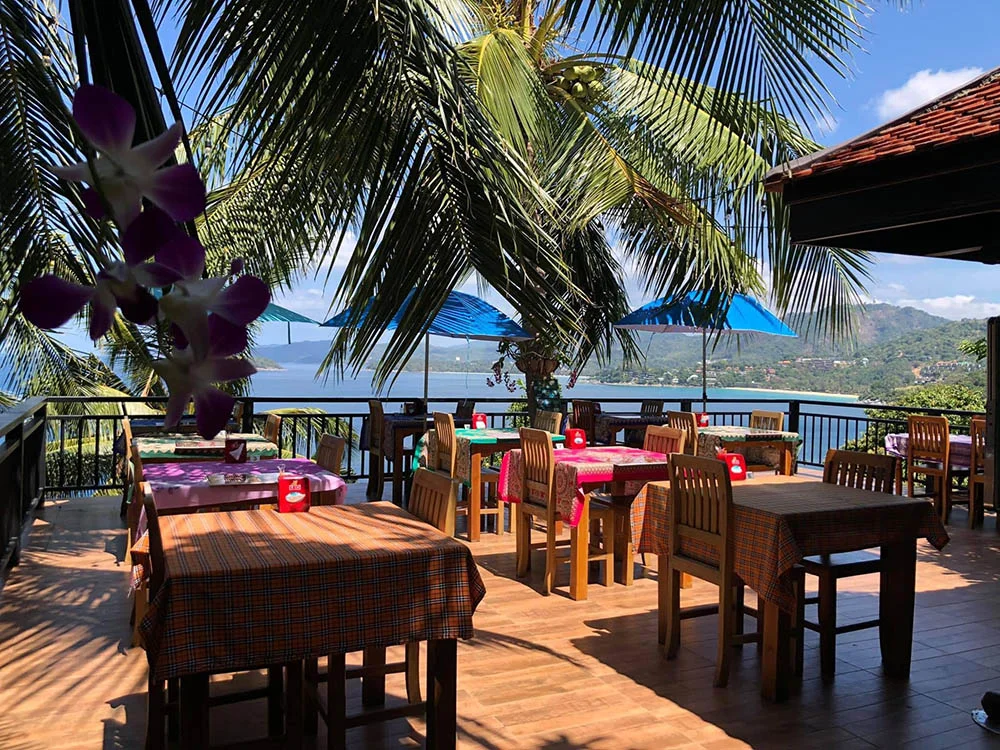 Som Tum Yum Sam Aow | Credit: ส้มตำยำ3อ่าว on Facebook Page
As one may glean from the name, this spot provides sea views of Kata Noi, Kata, and Karon bays with a primarily Isarn (northeastern Thai) menu. The food is quite good with classics like papaya salad, larb, and a variety of rich curries. Prices are quite reasonable as well.