If you read through some of our previous blog articles, you'll notice one recurring theme often discussed is the diversity of Phuket. Oftentime it can seem like there are people here from all corners of the world – because there are. And one of the cool things about diverse people, is that they contribute to the rich tapestry of all that we have in Phuket be it culture, language, food, and even sports.
With a little motivation, there is always something to do in Phuket, especially sports. Want to play team sports? There are football pitches, basketball courts, cricket fields, sepak takraw courts, volleyball courts, indoor badminton courts, pools for water polo, rinks for ice hockey (yes, really), and more. If you're into more individual-type sports, there's everything from golf to fishing, skateboarding, surfing, wakeboarding, rock climbing, and the list goes on and on.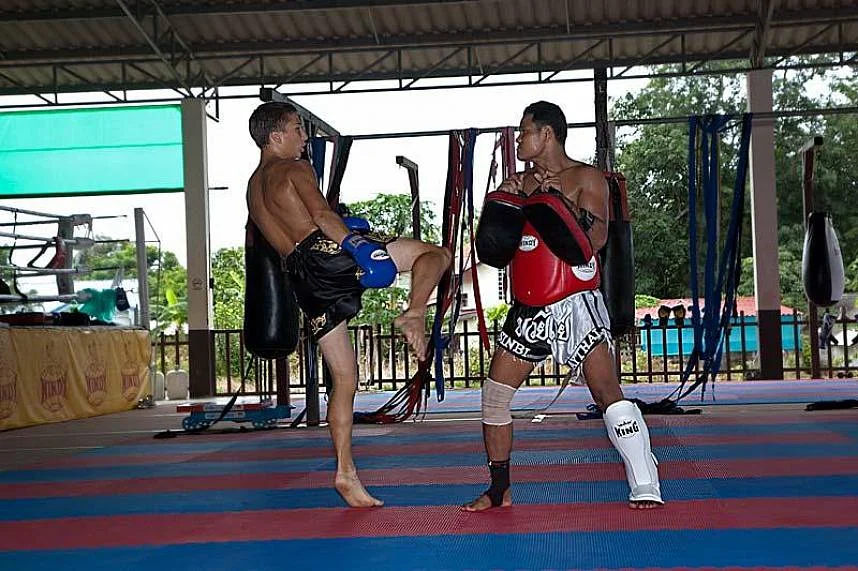 Thai Boxing | Credit: Thailand Holiday Homes
Soi Taied
The martial art of Muay Thai was, is, and will likely always be a popular sport practiced in Phuket. There's a long history of it in Thailand and Phuket attracts people from all over the world. While there are Muay Thai gyms all around Phuket, the scene is centered on Soi Taied – a 1.5km-long street that connects Chao Fa East and West in Chalong. Many come to simply spend a couple of weeks whipping themselves back into shape as Muay Thai training is very physically demanding. Others come to hone their skills for the ring where they may take part in local or televised fights.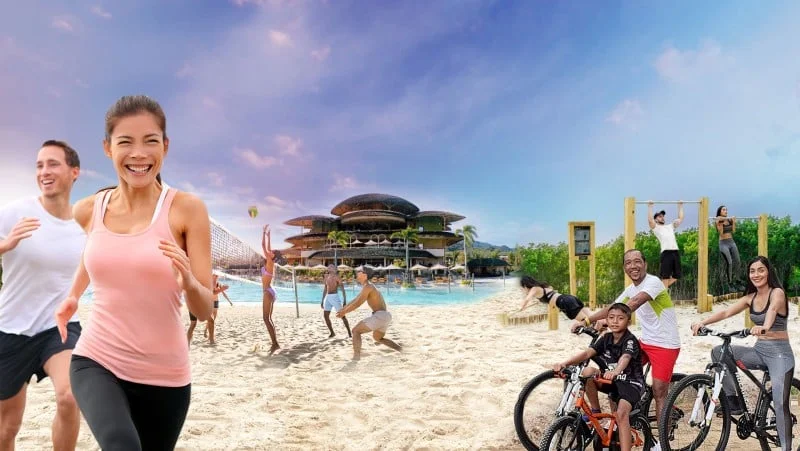 Blue Tree | Credit: The Phuket News
Blue Tree Phuket
Blue Tree Phuket in Cherng Talay also offers many sports and fitness opportunities in a family-oriented atmosphere. In addition to the giant waterpark, they have a pump track for skateboarding and biking, fitness classes like Zumba and pilates, latin dance, beach volleyball and football.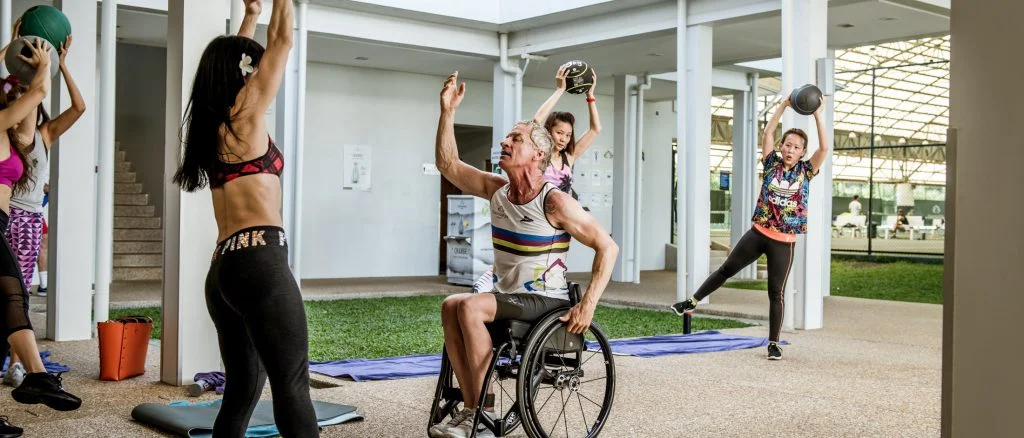 Thanyapura | Credit: Thanyapura sports & health resort phuket
Thanyapura
Those with a deeper interest and commitment to sport will appreciate the resources available at Thanyapura in Thalang. Here you will find serious athletic facilities including four indoor tennis courts, two huge outdoor pools including an 8-lane olympic-sized pool, triathlon training, road cycling, indoor and outdoor yoga studios, a running track, and more. They have tons of classes every week covering all sorts of activities and sports.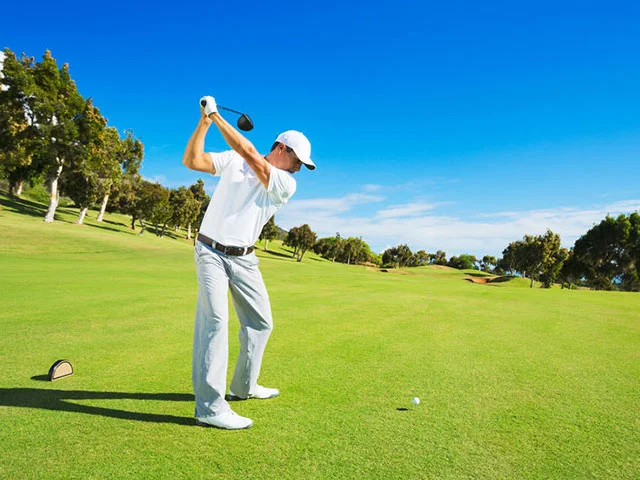 Credit: Kathu Accommodation, Business & Tourism Portal
Kathu's Golf Course
For those whose idea of a good time is torturing themselves on a golf course, Kathu is the place to be. While there are a few other golf courses in Phuket, there are a few right around Kathu. Red Mountain Golf Club and Loch Palm Golf Club are both 18-hole courses with the former recognized as the most difficult in Phuket. They're both beautifully planned and maintained and Loch Palm has a Junior's program to encourage youngsters to get involved. Those two courses occupy the north side of Kathu while the Phuket Country Club is in the south. The Country Club actually consists of two courses: the older is an 18-hole course and the newer a 9-hole. It's well-established for more than 30 and are both interesting courses constructed where old tin mines once operated.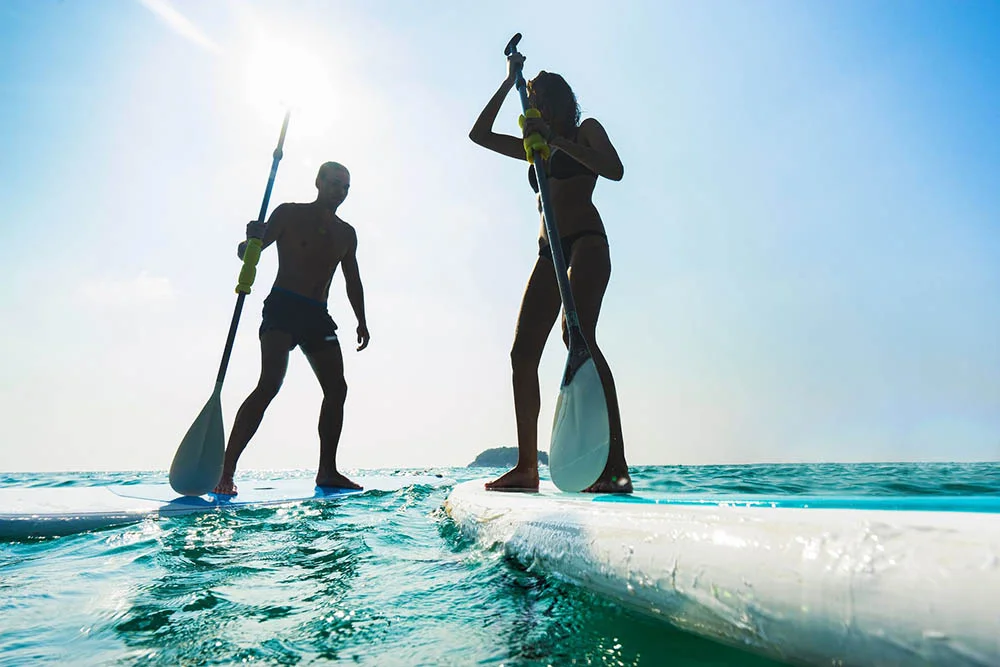 Kata beach | Credit: Phuketsurfing.com
Kata Beach
Kata Beach is known first and foremost as one the island's iconic west coast beaches with fine sands and clear waters. Secondly, it's known as one of the most popular surfing beaches in Thailand. During the surf season people flock to the numerous surf schools to try their hand at the difficult sport. Kata also has other opportunities for snorkeling, scuba diving, paddle boarding, jet skiing, parasailing, and more.