Phuket, the largest island in the south of the country, one of the world's favorite destinations. Imagine of the white glossy sands, coconut trees by the blue ocean. There are always choices for any traveler's taste or budget. Rich of culture, cuisine, thousand of hotels/resorts to choose from Thailand's biggest island as so-called "Pearl of Andaman". Phuket gets on average 10% increase in tourists each year with this incredible growth, the International Airport is now supporting 18.5 Million passengers a year with more than a hundred flights landed per day. The rising number of the biggest hotel chain in the world set throughout the island. These smart hoteliers, along with their analysts, are confident about the future of Phuket, and they all keep investing billions on this fortune island. Apart from tourism, the real estate market in Phuket keeps growing with the number of villas, beachfront condo, and luxury houses that have been built for sale. Phuket is now well known as the perfect home away from home or abroad investment.
It should no surprise that thousands of foreigners have decided to stake ownership in a property on this tropical heaven. Home In Phuket collects in-depth reasons why Phuket is best for real estate investment.
Improving Infrastructure
The Thai Government invests hundreds of millions each year in infrastructures, it's the crown of tourism in Thailand. In the past three decades, Phuket has been transformed from the virgin, undeveloped island into the economic potential hub. The transportation system is rapidly improving, and what is being planned for the next few years is even amazing. The Light Railway Transit (LRT) system is going to make traveling from the airport to tourist spots much easier, and should also ease traffic overcrowding.
Amenities on the Island
Phuket has been opening for new world-class hospitals and medical centers, including modern dental clinics and medical services of all kinds. These improvements to medical care on the island are especially attractive to retirees.
There is now an era of quality new international schools for younger families of all nationalities, with extremely competitive fees. 13 International Schools have opened throughout the area of Island that aim for their highest educational qualities.
Paradise of yachter with 4 marinas, 2 leisure ports and 1commercial port welcoming the world's most prestigious superyachts. Furthermore, Phuket often welcomes a number of cruises that seek for a great spot to enjoy life on shore.
6 Golf courses
Quality Shopping Center
3 giant Shopping Centres: Jungceylon, Central Festival & Floresta, and 2 more under construction including 2 mega duty-free shopping malls such as King Power and GMS.
Phuket Property Market  
During the last decades, investors from around the world flew across the ocean to buy Thai property. Increased demand, chained with global capital circulation and eventually made the price of property rising. When people buy a second or third home, it always for investment purposes and the potential return is put on paramount. Besides, these extra properties are often located abroad that could cause the buyer likes to travel or create the diversity of their investment scheme
In Phuket, the land is absolutely limited. With a number of new properties were built, there will be no more land available for development. Furthermore, Since the Condominium Act of 1979 revised in 2008, it is possible for foreign investors to own a property in the case of apartments into condominiums. Regarding the Villas, it is also possible to become an owner through other means such as a real estate company set up. This revision unlocks foreign investor opportunities and unchains the Phuket property market.
Attractive Rental Income
Compared with other countries, the high season doesn't seem different on tourism potential. However, Phuket, on the other hand, offers year-round rental potential. The good guarantee return usually at 6-8% per year, furthermore some real estate developers put themselves in the hard competition with 5-15% guaranteed returns for 2-5 years basis. However, It worth to point out that the short-term rental market faces the world wide challenges when Airbnb properties have risen up in other countries
Tax and Fee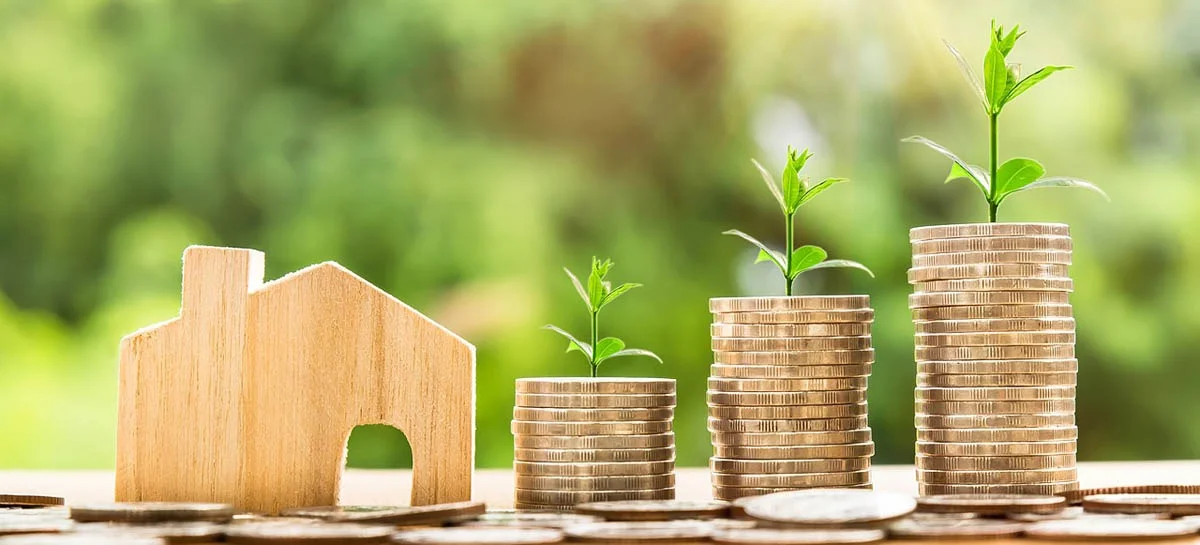 Real Estate | Credit : nattanan23 on Pixabay
The property tax rates are extremely accommodating to property investors in Thailand. Taxes, and any taxes you have to pay on rental income, are very low compared with many other countries.
Buying a property abroad usually involves huge taxes levied by the local government. But in Thailand, where fees are not a huge capital increment. The property transfer fee in Thailand is only 2%, and on new builds half of the fee is usually offered by the developer.
Cost of Living
Phuket has enough to attract buyers: an amazing culture, delicious food, an abundance of stunning beaches. The cost of living in Phuket may be more expensive than the other provinces of the country. However, there is a big decision of people come to Thailand because things are cheap compared with other countries. 
Conclusion:  The reason why Phuket is best for property investment.
The booming of the tourism industry and great potential for holiday rental.
Island's infrastructure is rapidly improving together with the island's accessibility.
Full of quality amenities: Hospital, Shopping, International school.
The land is in limited supply.
The laws of property ownership are very accommodating.
The cost of living is lower in Phuket compared with other countries.
Buying costs and taxes are much lower in Thailand than elsewhere