For decades now people from all over the world have been settling down in Phuket. Folks from all walks of life from backpackers who wandered onto Phuket and never left, to international businesspeople and retirees have fallen under the island's spell. In one way or another, Phuket has enriched the lives of expats living here. Perhaps it's the welcoming and generous locals or a business that has brought success, either way on some level expats are a part of the island's community.
In Phuket we can look at the entire island as a community on a large scale and many little sub-communities throughout. One of beautiful things about Phuket is the diversity amongst these communities of people from all over the world, different ages, religions, ethnicities, etc. As is the case in life, we all have ups and downs and that is one of the major roles that being part of a community plays is to share in the good times and help each other in the bad. As they say, a rising tide lifts all boats.
There are many ways in which you can give back to the Phuket community. Unfortunately, with the COVID19 pandemic and now Russia's war with Ukraine, the resulting economic downturn is wreaking havoc on the island. Regional government offices (Orbortor) have been helping by handing out food and necessities to the many who are struggling. Donations from the community have played a big role in keeping bellies full. Staples like rice, eggs, cooking oils, bottled water, and other non-perishable items are constantly in need. You can simply buy these things and drop them off at your local government office – just ask any local and they can tell you where the office is. You can also go there and ask them if there is anything specific that the community may need such as personal protection equipment or medical supplies.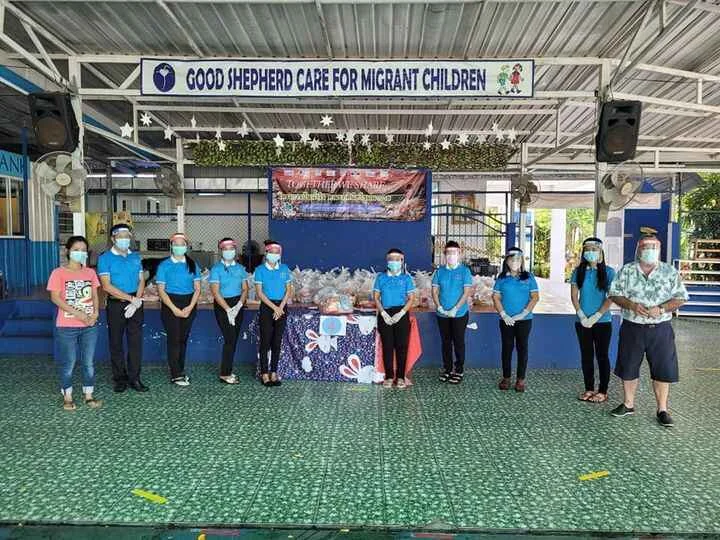 The Good Shepherd | Cr: www.schoolandcollegelistings.com
If you would like to volunteer your time, there are several organizations that accept volunteers. The Good Shepherd has a school in Phuket Town which houses and educates orphans and at-risk kids. They have several locations around Thailand and do a lot of community good for marginalized people. You can donate goods or money to the school, volunteer your time to work with the kids, or contact them to find out how your skills or resources may best be utilized.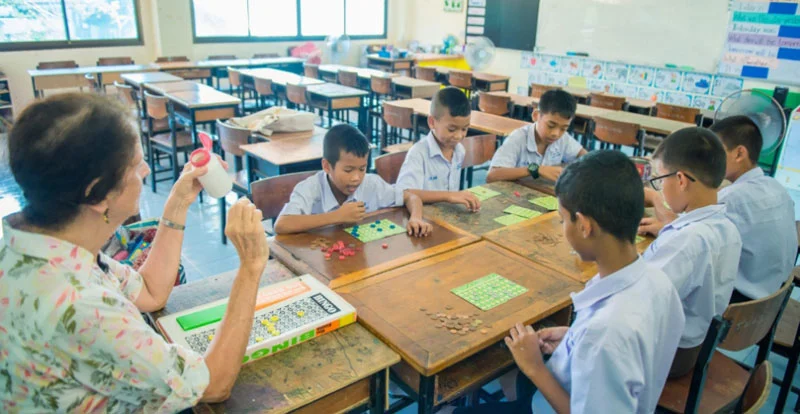 Phuket Has Been Good To Us Foundation | Cr: phukethasbeengoodtous.org
The Phuket Has Been Good To Us Foundation is another charitable organization that has been doing amazing things to help disadvantaged kids. The main focus is to provide quality English language instruction to children. This is one of the most important skills they can have for obtaining future employment in the island's tourism sector. The foundation has several options for you to make a difference from working directly with kids teaching English, monetary donations, an in-kind donation from their wishlist, or sponsoring a student/class/teacher for a year. They also host many fundraisers around the island where you can show your support.
It is also not uncommon to help a family or individuals directly. For example, a longtime expat in Phuket knew a family and the son was bright and had a lot of promise. However, the family had little means to provide more than the most basic education. The expat helped pay for the kid's education and other things to put him in a better position to make a better future for himself and his family. The kid is now a responsible and successful adult with a well-paying job who helps support his family.