Pre-pandemic, dining in Phuket was off the scale extraordinary. Despite the dramatic drop in visitors to the island, many in the local food industry have reacted at an incredible pace and reinvented their services and offerings to not only survive but flourish.
With the opening of the sandbox there is a new sense of optimism returning to the island. For foodies, there is a plethora of restaurants and food offerings from delicious walking street market bites, traditional Thai cuisine, Asian fusion, European, floating seafood restaurants and Michelin star gems across the island. Home In Phuket explores some of our favourite restaurants.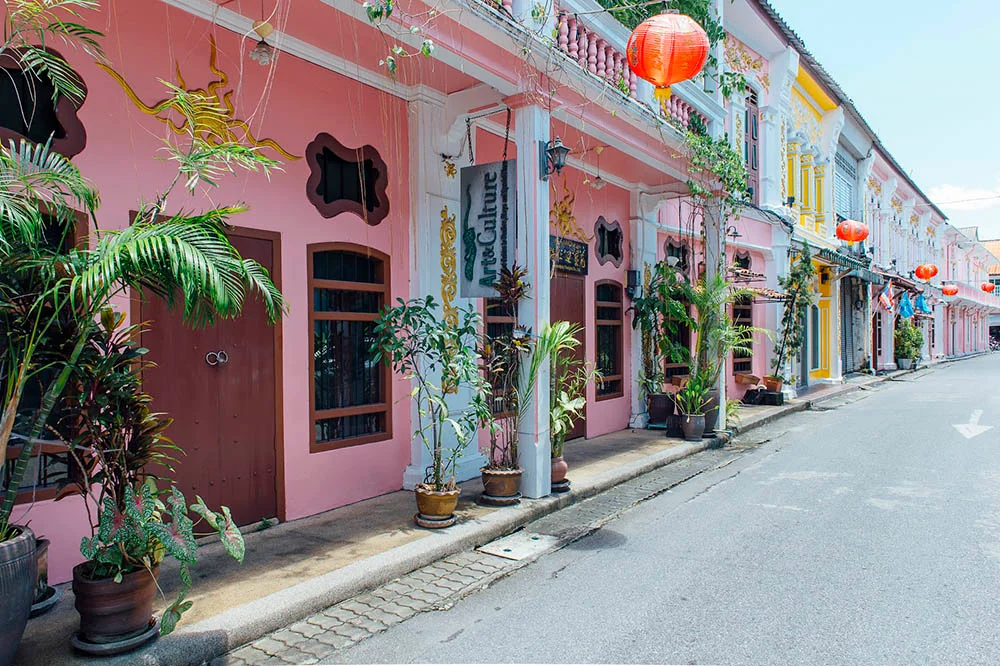 Sino Portuguese Phuket | Credit: Lily Kittisrikangwan  on Soimilk
Phuket is an eclectic fusion of culinary influences from the introduction of Chinese Hokkien cuisine and flavoursome dishes from India and Malaysia. Traders from Persia, Arabia, Indonesia and Portugal brought divine spices, recipes and their own cooking techniques, which has shaped Phuket's cuisine. The Old Town is renowned for its Sino-Portuguese architecture and its diverse food.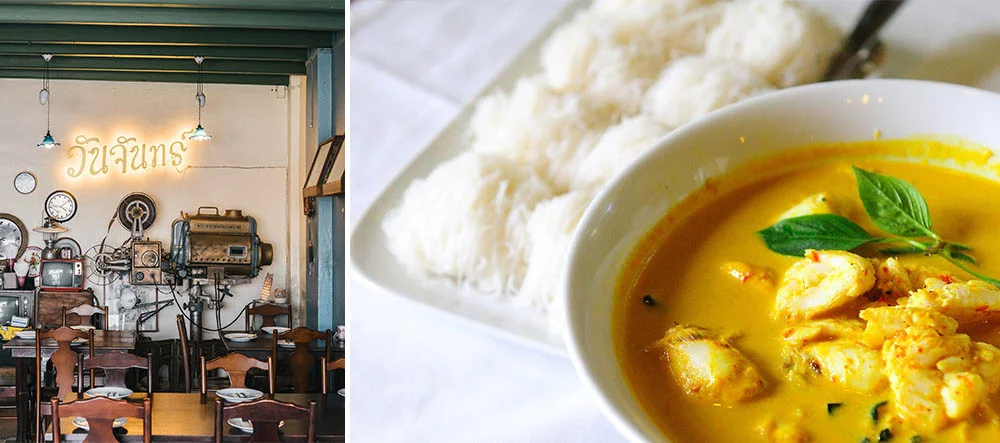 khanom jeen kang poo | Credit: The Trip Packer
One Chun Café and Restaurant alludes to being one of the best local restaurants in Phuket. The restaurant takes over an old brick house eccentrically decorated with vintage clocks, televisions, an old cinema projector and other retro paraphernalia. The menu is extensive and includes some southern Thailand favourites, including khanom jeen kang poo, a divine yellow curry made with coconut, flakes of soft, fresh crab and heaps of Thai basil, served with crunchy vegetables and khanom jeen, whorls of sticky noodles.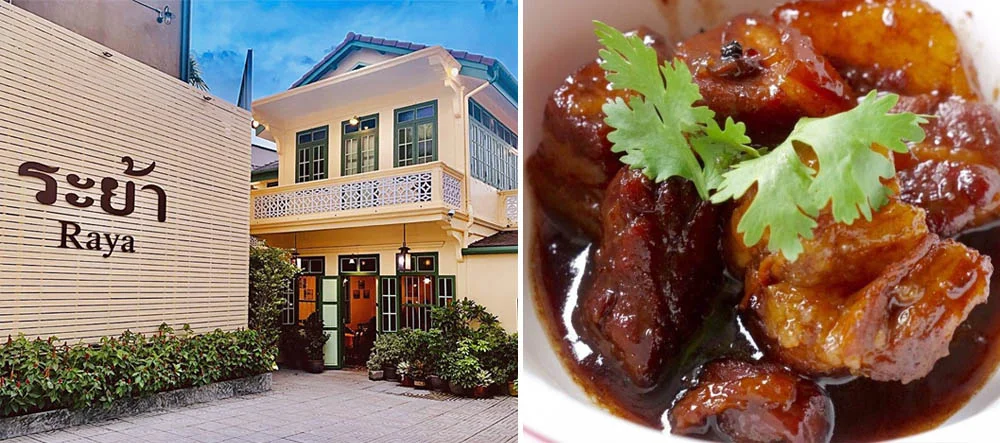 Raya | Credit: Check in Chill
Raya, another gorgeous restaurant in Phuket Old Town, is based in a sympathetically decorated Sino-Portuguese mansion. Phuket's signature dish is thought to be moo hong which is made from belly pork which is slowly braised in a herbaceous, sweet paste made from a rich mix of garlic, coriander root, black peppercorns, coconut sugar, and seasoned with deliciously dark soy and oyster sauce. The pork is sweet, peppery and incredibly tender.   
If you seek some soulful western food, then the Big Boys' Burger Club might just hit the spot. Their relatively simple menu allows chefs complete focus on serving up a range of juicy gourmet burgers made with 200g dry-aged Australian beef with all of the expected crispy trimmings like a side of fries or onion rings. They also serve deliciously crunchy chicken burgers and vegan burgers made with plant-based Beyond Meat patties. You are challenged to finish The Y.O.L.O. burger!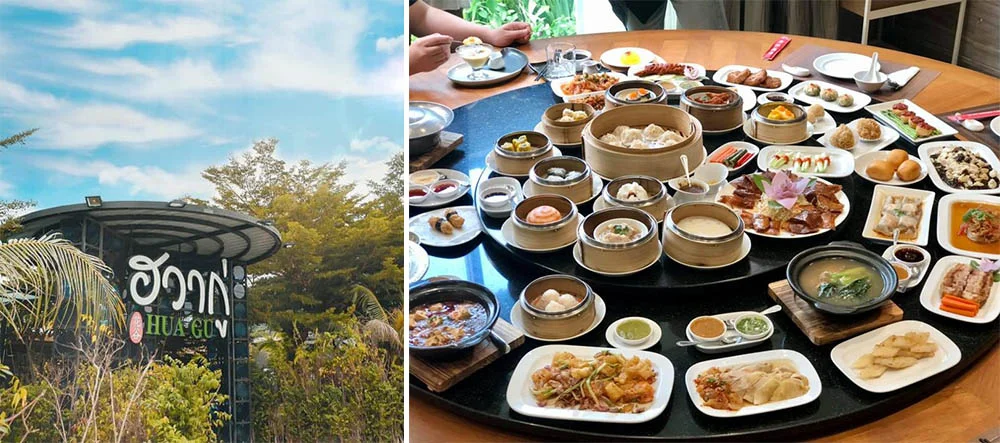 Hua Gu | Credit: ฮวากู่ ติ่มซำ อาหารจีนกวางตุ้ง สูตรโบราณ Huagu Chinese Cuisine on Facebook
Hua Gu is a traditional Cantonese restaurant that specialises in traditional Chinese cooking methods. The chefs use quality ingredients and fragrant herbs to intensify the robust flavours of much-loved dishes such as fried, salty and dried meat with spring onions or steamed grouper and scallop with xo sauce. The dishes are fiery, fresh and mouthwatering.
The Siam Supper Club is an icon in Laguna. The chic bar and restaurant is recognised as an elegant eatery with a nod to Art Deco interior design and jazzy lounge music. The chefs like to keep things simple but very, very good. The carefully curated menu is packed with the finest ingredients, fresh, locally caught seafood, age-grilled tenderloin and lean cuts of lamb. The proprietor is a lover of exceptional wine and has imported an extensive number of his favourite bin numbers for you to enjoy. 
If you are adventurous and want to explore, you can always join local Phuketian Pema on her lunchtime food tour. She'll lead you through a fascinating maze of markets and some of the best dining spots on the island. Pema will introduce you to Burmese curries served with piping hot wood-fire naan bread, the best bowl of Hokkien noodles and sweet cups of chai.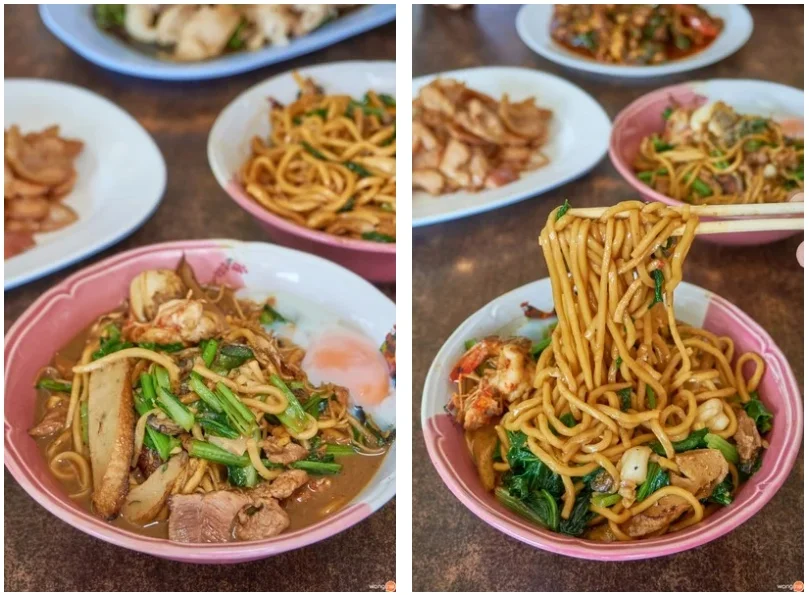 Hokkien noodles | Credit: Wongnai
In 2017, Phuket was crowned 'Thailand City of Gastronomy 2017' by UNESCO; perhaps this will give you an understanding of the melting pot of cuisine that Phuket boasts from Thailand, Malaysia, Burma and China.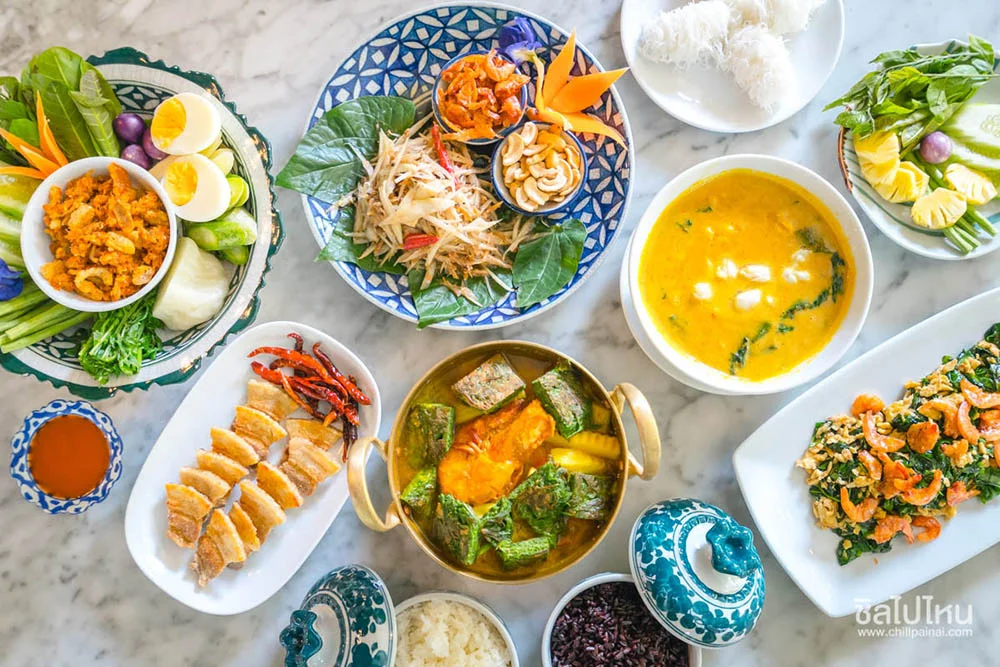 Restaurant in Phuket | Credit: Chill Pai Nai
Across Phuket Island, you'll be impressed with the variety of food on offer. If you want to seek out traditional dishes that you'd sample in local homes, then the restaurants in Phuket Town are worth exploring. The restaurants here haven't succumbed to dumbing down their dishes to suit sensitive international palates.