The two largest islands in Thailand are jewels in their own right, but how do you choose where to settle?

Racha Island Tour and Snorkeling | Credit: Civitatis
Phuket proudly boasts its designation as the Pearl of the Andaman whereas Samui is slightly more understated and revered for being termed the Island of Coconuts. Both islands possess world-class facilities and exceptional villas that have abundant outdoor spaces, open-plan living and areas for poolside entertaining, not to mention in-villa recreation rooms and ocean or jungle views.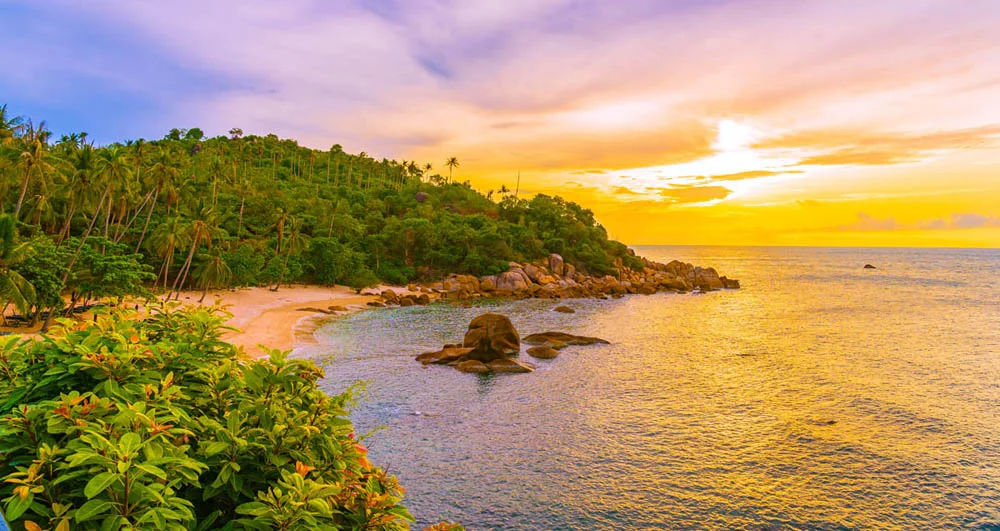 Beautiful outdoor tropical beach sea around samui island with coconut palm tree | Credit: Freepik
Both islands appear to have found a seamless balance between traditional and contemporary architecture which results in resplendently soothing retreats or vibrantly chic hideaways with décor, fabrics and furnishings that are sure to impress.
Thailand is well-known for its spicy gastronomy journeys with specialities from around the country and further into Asia. The islands have ample vendor and high-end dining choices; from bustling street markets and cool cafes to in-villa butler service and international hotel restaurants. On-shore dining is hard to beat in Koh Samui; the island has some of the dreamiest tables in the country. Phuket has a punchier array of gourmet restaurants which attracts foodies from around the world. 
Phuket's Most Lively Marina | Credit: Phuket Boat Lagoon
Appreciation of nature is one of the draws to Thailand, and both islands have seemingly endless offerings. From Phuket, yachts take to the Andaman Sea for exploratory adventures through Phang Nga Bay and the famed James Bond Island, through mangroves and onto Koh Panyee; this Muslim village has an invincible football team. Koh Samui is enveloped by Ang Thong National Marine Park, a protected archipelago of 42 islands in the Gulf of Thailand with towering limestone karsts, waterfall-filled jungles and white-sandy beaches with hidden coves to explore.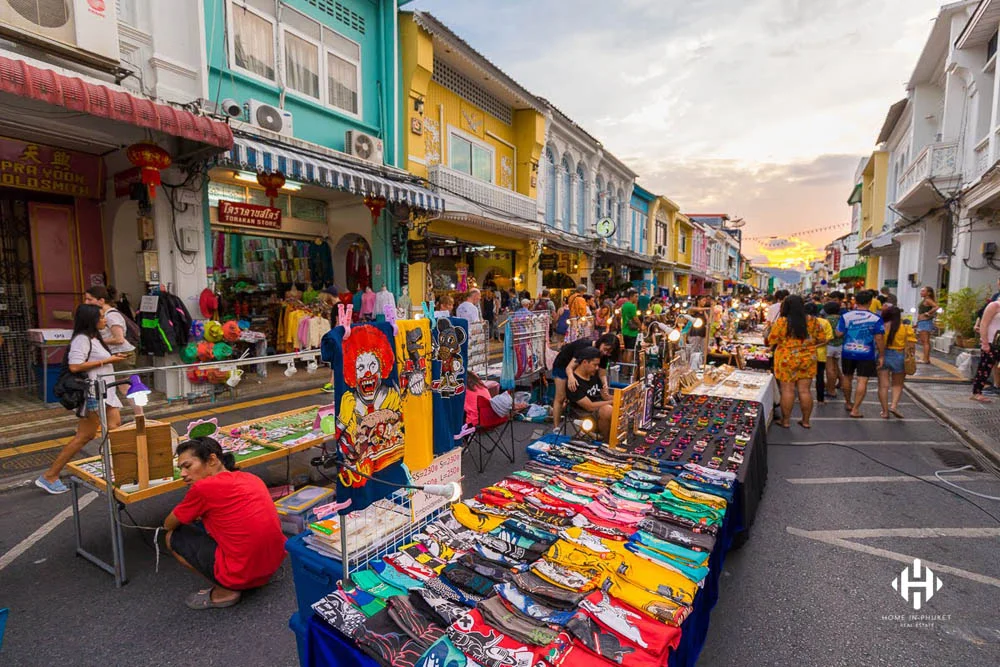 Phuket Old Town has a boutique feel with colourful Cino-Portuguese shophouses which accommodate art galleries and quaint eateries. Each Sunday evening the town hosts a bustling and musical street market which is a must for every visitor. Patong offers a hedonistic nightlife with an eclectic range of bars and nightclubs. Koh Samui has a quieter ambience; much of its nightlife is on the beaches in the northern part of the island in Chaweng; Fishermans Village offers a plethora of dining choices for the discerning resident or visitor. In the southern area of Taling Ngam, many boutique venues offer feet-in-the-sand dining, and the vibe is slow and untroubled.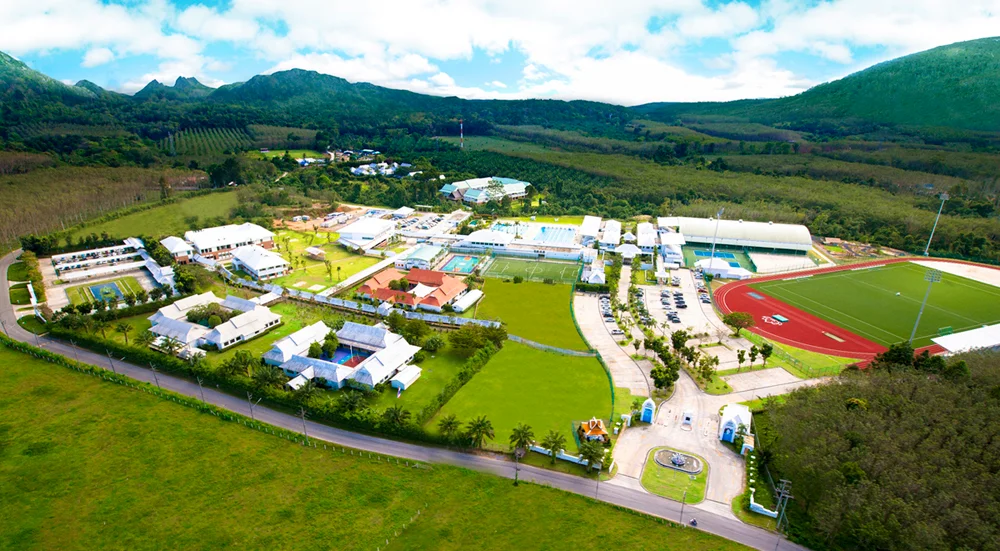 Thanyapura Sports and Leisure Club Phuket | Credit: Wikimedia
Phuket is renowned for its health and wellness facilities with Thanyapura leading the way with state-of-the-art offerings: cycling and Ironman competitions are well-attended events which welcome thousands of additional visitors each year. Muay Thai is a firm favourite on both islands; the traditional Thai 'art of eight limbs' combat sport is not for the faint-hearted and attracts hundreds of eager enthusiasts to learn with some of the best fighters. Yoga retreats and schools also attract plenty of people wanting to live a healthy and green life.
All-in-all, choosing an island on which to reside is a personal choice; both are classed as paradise and are far from the madding crowds of the west.