Owning a pet isn't for everyone. There's choosing the right pet, training it if it's an indoor pet, cleaning up after it, keeping it fed and healthy, and dealing with the added expense. However, pet owners, and even scientists, claim that having an animal companion undoubtedly improves their quality of life in many ways.
Having a household pet is not a new or uncommon occurrence in Thailand. It's estimated that about one-third of homes in the country have a pet of some sort. As an expat, if you live here long enough you will meet Thai friends with all sorts of pets from the typical dogs and cats, to rabbits, gerbils, birds, and all sorts of other creatures. This is not to be confused with the animals like slow lorises and gibbons that are exploited by touts for financial gain and are mostly treated terribly. Then there are also animals like monkeys that are trained to climb coconut trees to fetch the fruit, which are controversial but are often treated well and considered a part of the family.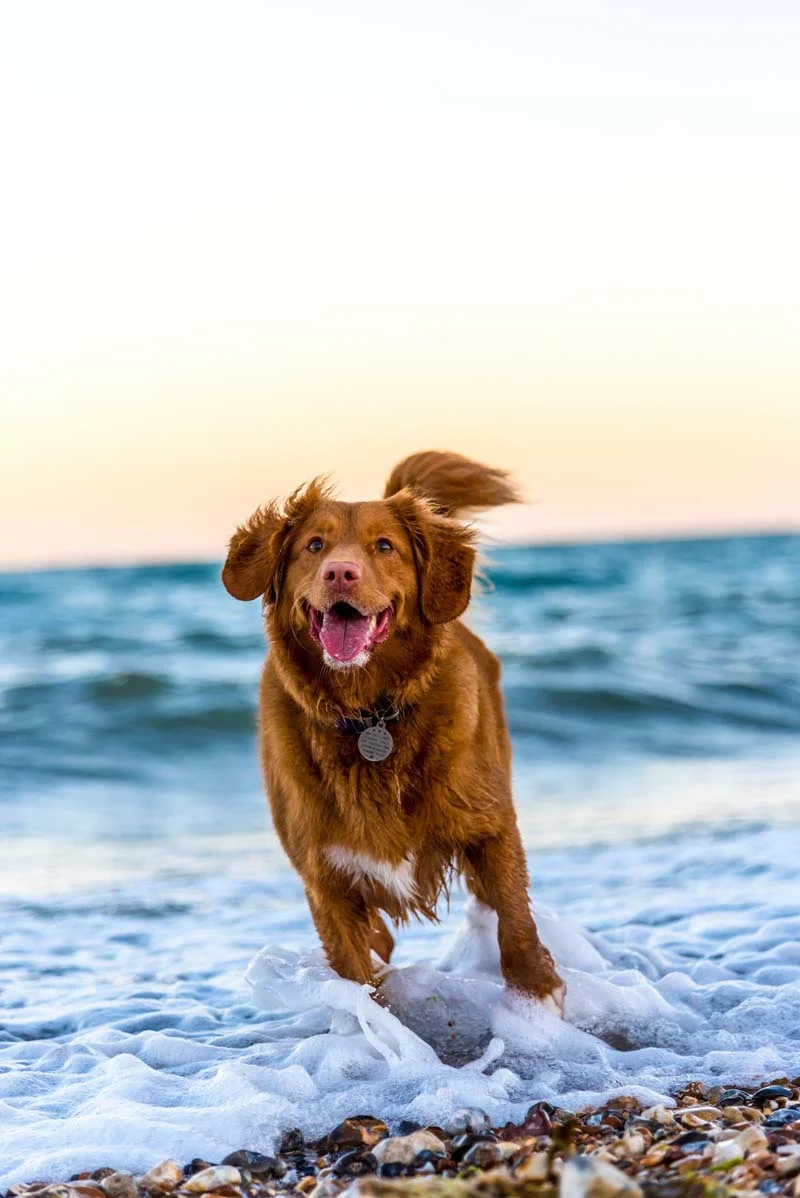 Happy Dog Cr: Oscar Sutton
Fortunately for pet lovers Phuket is a pretty good place to have a pet. That being said, it's also important to maintain a level of situational awareness for the safety of you and your pet and to stay on good terms with the people in your community. For example, some people of Muslim faith consider dogs to be impure and as an expat (a guest in this country), it is wise to respect the beliefs of this community. If you live in a predominantly Muslim neighborhood, it doesn't necessarily mean you shouldn't have a pet dog, but rather not allowing your dog to run free around the neighborhood, avoid bringing it into a restaurant or business, etc. Dog owners should always be conscientious of how their pets affect their neighbors of any faith. If your dog barks incessantly or runs free and is aggressive towards people, it is not uncommon for dogs to be poisoned and often this is without any advance complaint or discussion, so beware.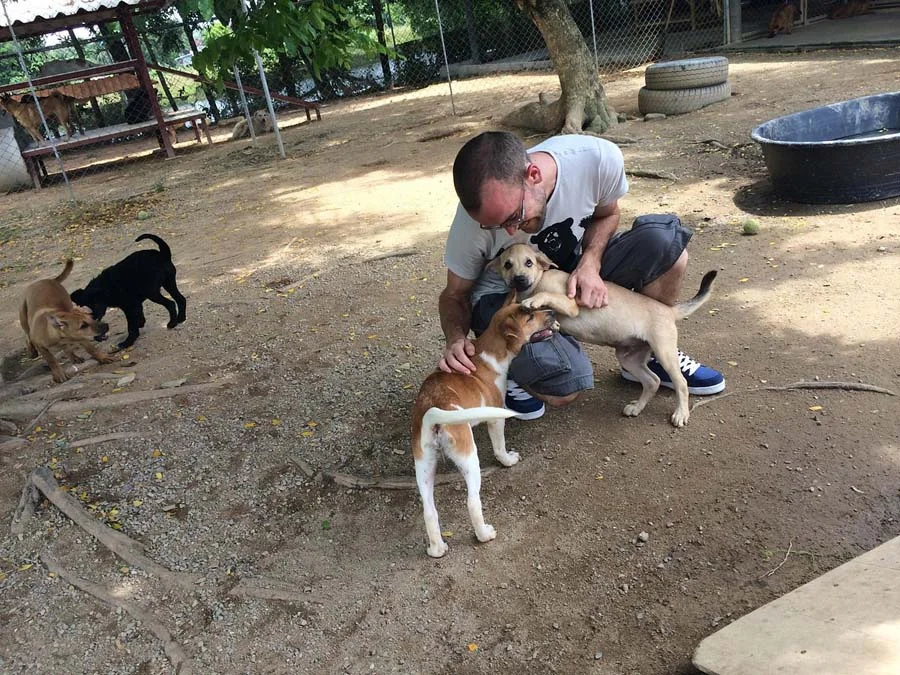 Soi Dog Foundation Cr: tripadvisor.com
It has become increasingly popular for people to buy purebred and fancy breeds in Phuket, especially dogs like huskies, pit bull terriers, and others. While this is a personal decision of course, potential pet owners should strongly consider checking local humane societies for adoptable pets. Unfortunately, it's an all-too-common story for foreigners to move to Phuket expecting to stay long-term, only to be met with circumstances that force them to leave and abandon their pets. Check Soi Dog, the Phuket Dog Pound, and the Bodhi Dog Shelter and chances are extremely good that you will find many lovable options.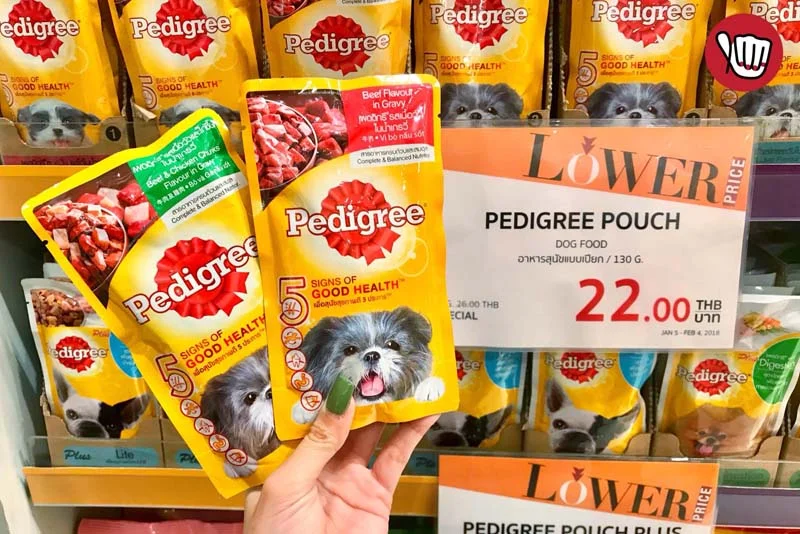 Dog and Cat food in 7-11 Cr: ปันโปร
In Phuket you will find no shortage of shops with pet supplies – every 7-11 has dog and cat food. There are numerous pet stores around the island that have all sorts of pet accessories like pink bows for your poodle's ears and lounge slippers for your dachshund. If you wish to spend more money on your pet's food than your own, that is also possible. No reason to leave your furry prince or princess at home the next time you go for a spa day, there are many groomers who offer perms, painted nails, and other pet-pampering services. There are also several reputable pet boarding houses that can look after your pet when you're out of town.