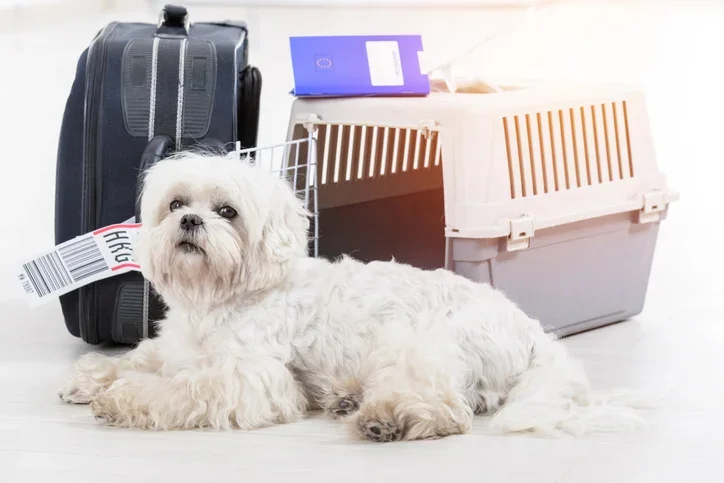 You've decided it's finally time to live out your dream of living abroad. Traveling has always been rewarding and given you a fresh perspective of the world, but wouldn't it be an amazing experience to actually live in a foreign land, immersing yourself in a different culture and way of life? Mentally, you're prepared and you're very lucky to be able to work remotely. Nothing is holding you back…except what are you going to do with your beloved dog?
Fortunately, it is possible to bring your dog to Thailand, or your cat…and your rabbit too. Every country in the world has a series of bureaucratic hoops one must jump through to be able to bring along a live animal and Thailand is no exception. However, it is a fairly common process and one which can be accomplished without too much hassle. First and foremost, the pet you wish to bring must be over four months old and must not be a pit bull terrier or American Staffordshire terrier as these are restricted breeds. If you harbor any doubts whatsoever regarding the health of your pet, do not travel with them to Thailand. If at the airport the veterinarian believes your pet to be sick, they will detain it in quarantine and not only will you have to pay for it, but there's a small chance that your pet is in danger of euthanization. 
Of course, the first thing you must do is prepare all the necessary paperwork – the Thai government seems to have a fetish for paperwork. Live animals are considered "restricted goods" and as such you will need to apply for a permit from the Department of Livestock Development (DLD). The application for this permit can be found at the following link: http://en.dld.go.th/images/pet_travel/Form-R1-1.pdf
If you happen to be traveling separately from your pet, you'll need to apply for an import permit which can be done by contacting by email. 
Next, you'll need a copy of the pet owner's passport. Typically in Thailand, you must provide your signature in blue ink at the bottom of a photocopied document. You'll need to provide proof of your pet's vaccination record. A dog is required to have been administered the following vaccines no less than 21 days before departure: rabies, leptospirosis, distemper, hepatitis, and parvovirus. Dogs will need a negative leptospirosis test resut within 30 days of departure, cats only need to be vaccinated against rabies and feline panleukopenia virus (FPV). Neither needs a rabies vaccine and should be coming from a rabies-free country. If in doubt, contact your local Thai embassy for confirmation. 
A health certificate issued by a veterinarian at your home country's health department is also required. This certificate must include the following information: how many individuals and their species, the breed, sex, age, color or identifying marks, and the name and address of the owner. Once all of this is submitted, you should receive your permit within about three days. 
Now that you've finally pushed on through that whole process, you're ready to roll. The final step will be completed once you arrive at Suvarnabhumi Airport in Bangkok (this is the only airport option if bringing your pet). Once clearing customs and claiming your baggage, you will proceed to the Animal Quarantine Station (AQS) next to baggage carousel eight. They will process your paperwork, accept your payment of THB 500 for each pet, and issue you the permits which you will show to customs and you're finally done!