Although you've likely noticed already, Phuket is a world-renowned tourist destination. Back in pre-pandemic times millions of visitors flocked here to soak up the tropical atmosphere, experience Thai culture and cuisine, and explore natural wonders above and below water. However, once travel restrictions and general difficulties getting around due to the pandemic emerged people began embarking on getaways that were less 'away'. 
For residents of Phuket, the notion of a staycation doesn't sound too bad. After all, Phuket is big enough to wander a reasonable distance from home, has as great a selection of hotels as one could ask for, and prices were, and somewhat still are, greatly reduced. 
Koh Ma Prao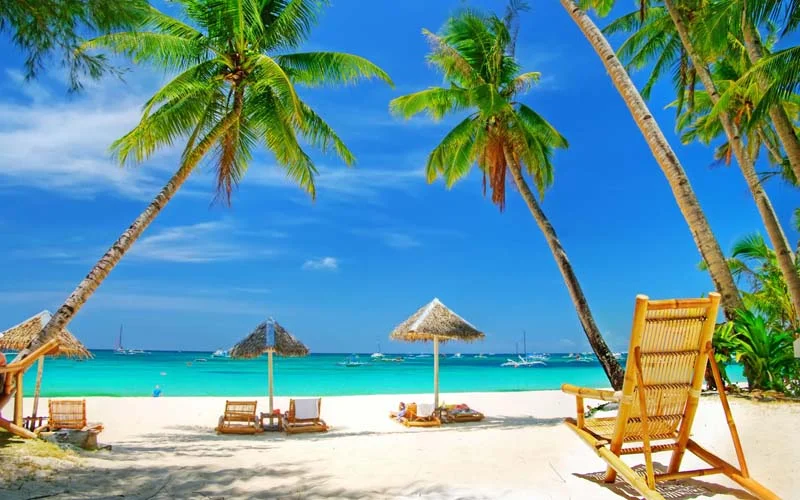 KohMa Prao | Credit: https://thailandtourismdirectory.go.th/th/attraction/1994
Koh Ma Prao (Coconut Island) lies just off the eastern coast near Phuket Town; in fact it's only 500 meters away. While there are only a couple resorts on the small island, they are both quite nice and very reasonably priced. It's a super chill atmosphere and you'll probably spend your time by the pool and riding bicycles around the island as that's pretty much all there is to do. You'll get that desert island feel while only being 500 meters from the city, plus there are floating seafood restaurants nearby. 
Camping/Glamping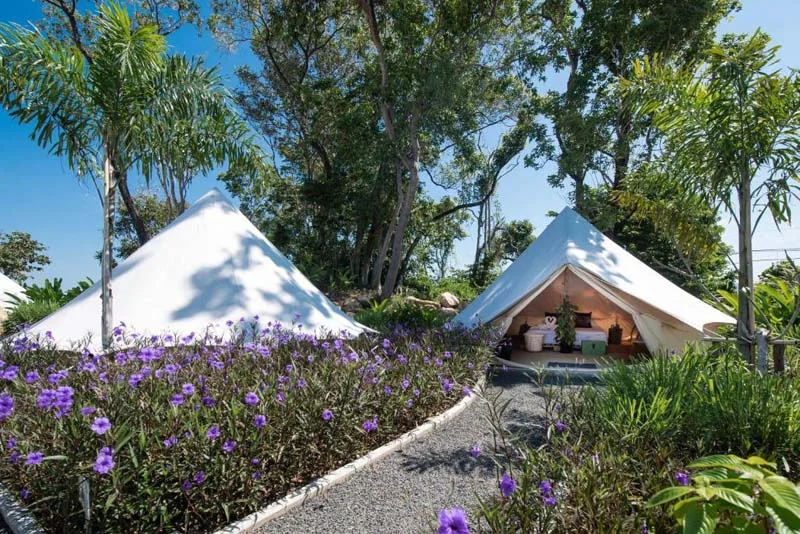 Glamping | Credit:  Roost Glamping  
While camping isn't as popular an activity as in some other western cultures, it has caught on a bit in Thailand. Outside of cities the weather is quite comfortable at night, especially on the beach. While you can buy your own camping gear from places like Lazada and Decathlon, it's definitely more comfortable and convenient to stay at a glamping (glamor+camping) resort as they will provide essentials and luxuries like bathrooms, swimming pools, and restaurants. A few glamping resorts and dedicated campgrounds can be found around Mai Khao in the north and Rawai in the south. 
Phuket Town
Perhaps at first thought the capital city of the province may not seem like the most logical place for a staycation. For many who live elsewhere on the island it's simply where you go to take care of immigration or other bureaucratic necessities. On the other hand, Phuket Town has undergone many changes in recent years with plenty of street art, spruced up buildings and infrastructure, and tons of hip restaurants and businesses. Naturally, foodies will be in heaven with so many options like shabu, ramen, japanese, western, and fusions of all sorts. Stroll around the parks and enjoy a sunset cocktail at a rooftop bar.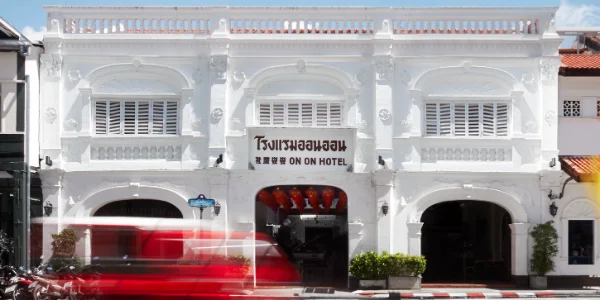 On On Hotel Phuket Town | Credit:  On On Hotel
There is also some interesting architecture and design both new and old. Try a stay at the On On Hotel made famous in the Leonardo Decaprio movie "The Beach", or the classic-meets-modern style at the Rommanee Classic Guesthouse. 
Liveaboard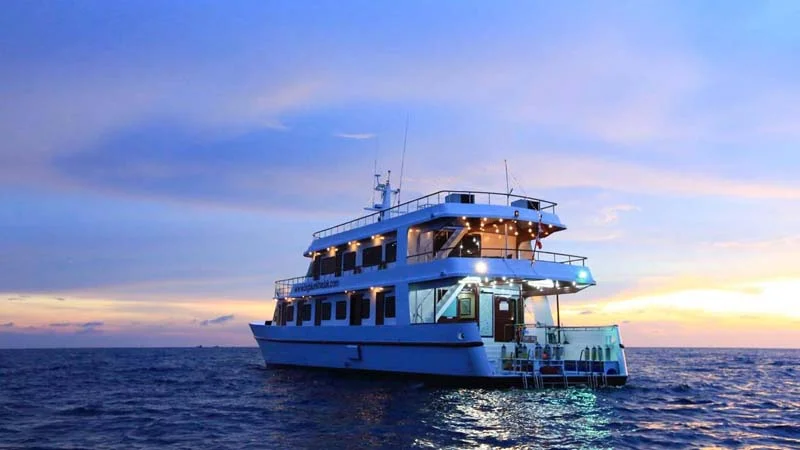 Liveaboard | Credit:  Aussie Divers Phuket
Liveaboards are boats which cruise around to amazing dive sites, but have overnight accommodation so you don't have to return to the dock at the end of the day. Don't have scuba diving certifications? No problem as there is no shortage of dive schools in Phuket, and no lack of liveaboards for that matter.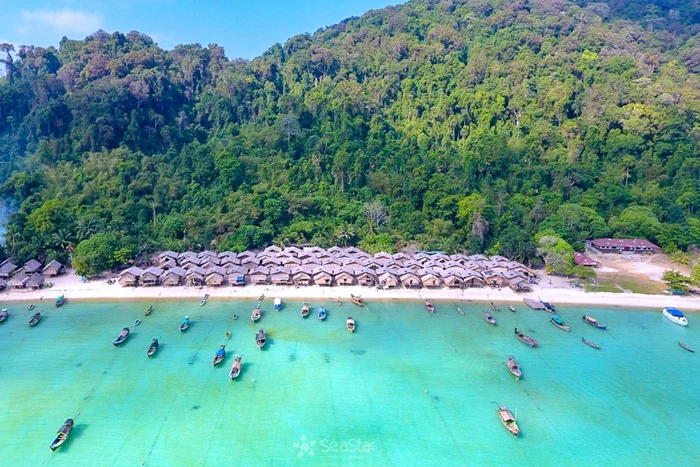 Trips Surin Islands | Credit:  Surin Islands
Trips visit places like Koh Tachai, the Surin Islands, Richelieu Rock, and sometimes even up to the Mergui archipelago around the Thai/Burma border. Most boats have at least four cabins so you won't be alone – but maybe you can talk some friends into coming with you. Prices start around THB 3,000 per day and go up from there with trips ranging from 3-11 days.