Now here is a topic to discuss with only the most prudent and delicate of approaches. It's beholden by many as a source of boundless satisfaction, emblematic of life itself, and the protagonist of all the best stories. Obviously we're talking about pizza. There are few, if any, other foods which can be credited as being so universally loved, accepted, and lusted after. It's like the Bob Marley of the food world; it's found everywhere, everyone knows what to expect, and even those who don't love it still enjoy it – and probably do love it even if they won't admit it. 
There are an infinite number of restaurants out there that serve something dubbed "pizza", but are perhaps being a bit injudicious by employing this word. Let's be honest, just because a dish has something flat with things on top does not make it pizza. Some may even argue that the imported American chains and others which have toppings like durian and crust made of hot dogs are unjustly appropriating the term. 
While Phuketians are spoilt for choice when it comes to pizza options, not all are created equal. If you're thinking, "yeah, but it's subjective and everyone likes something different" you're right. However, this list, which certainly isn't exhaustive, is a good starting point on your personal quest to pleasing your taste buds. 
Agli Amici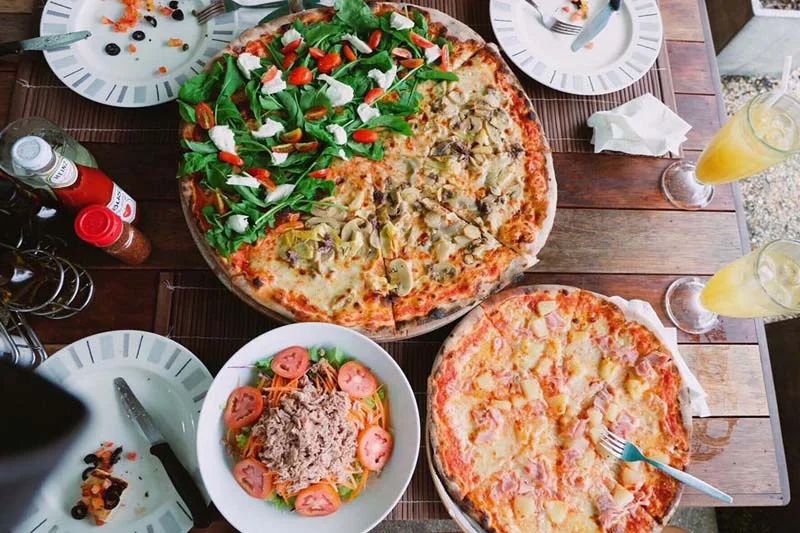 Pizzeria AGLI | Credit: FB pizzeria AGLI AMICI da Michele & Jimmy
Nestled down a narrow soi in Chalong putting distance from the circle is this little open air Italian eatery. Well-established for many years now, their unassuming location meant locals in-the-know or savvy Googlers comprised most of the clientele. As consistent as clockwork, the pizza here is always fresh, delicious, and arrives on your table quickly. Contrary to most pizza joints in Phuket they offer three sizes and ravenous diners (or couples) will appreciate the optional monster-sized pizza – and they will gladly do half and half toppings for the indecisive. 
Little Roma
Italian Pizzas | Credit: FB Little Roma Phuket
This relatively new addition to the island's pizza scene is quickly becoming a local favorite around Cherng Talay. It's a classy spot at the front of the Porto de Phuket lifestyle mall. Outdoor and indoor dining options are a nice bonus. 
This author has heard it straight from the mouth of real Italians that this is the best pizza to be found in Phuket. Each to their own, but the pizza certainly won't disappoint. Order a drink right away since the menu options are so plentiful as to be nearly overwhelming. There's an option to please nearly everyone and the toppings are top notch, the crust has just the right texture (you know what I'm talking about), and the service is great. Not to mention, at the time of writing, they offer buy one get one free pizzas on Sundays and Mondays.
Da Puccio
Italian Pizzas | Credit: FB Da Puccio Restaurant Rawai Phuket
While the Rawai area has more than its fair share of Italian restaurants, Da Puccio persists as one of the best choices for pizza. Once again, this spot is somewhat off the beaten track situated a stone's throw down a side street a few hundred meters from Rawai pier. 
Like any self-respecting pizza restaurant the wood-fired brick oven is right out front where you can watch the magic happen. They offer all the classic Italian pizza options and often sport specials with quality imported ingredients. The crust-sauce-cheese-topping balance is always spot on. Grab something from the deli case to bring home as well. 
Uncle Toma's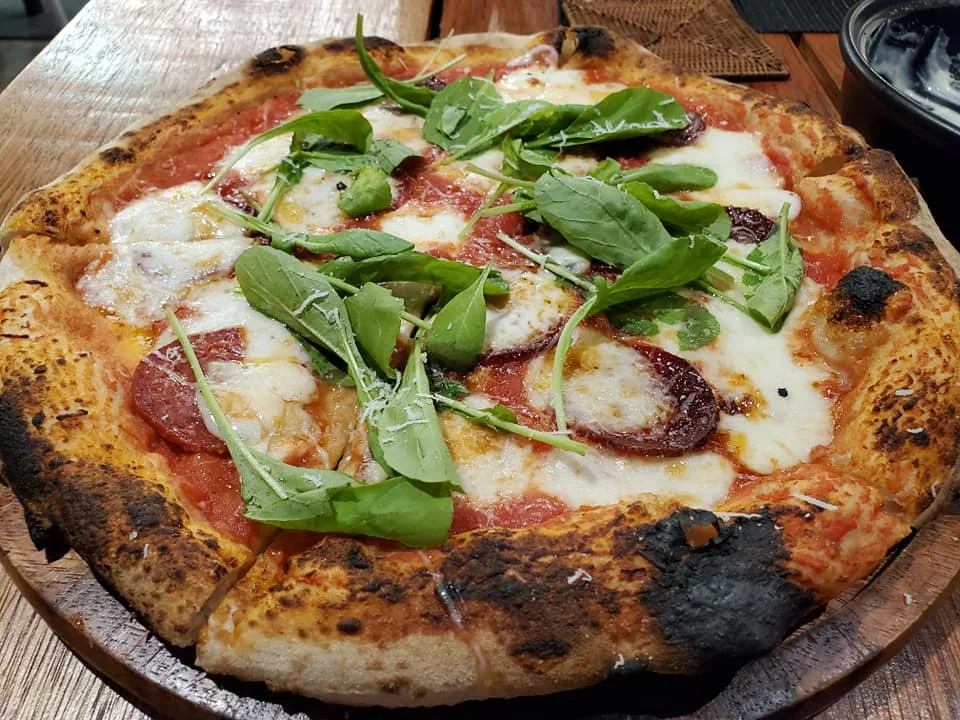 Italian Pizzas | Credit: FB Uncle Toma's - Bakery & Cafe
A quick 150m skip down the street from the Cherng Talay police station is where you'll find Uncle Toma's. It's a comfy, open-air affair with a funky trailer that doubles as a kitchen. The quality is high, the prices are low, and the vibes are good. Locals are loving it and they sell their tasty sourdough loaves as well.