Phuket is synonymous with trendy beach clubs and fiery fusions of spicy dishes. A recent movement of coffee shop culture has seen a rise of deliciously adventurous coffee and cake lounges throughout Phuket, especially around the Old Town with its graffiti art and candy coloured Sino-Portuguese shophouses. Pair all that with Instagram, and you've got picture-worthy, caffeine-filled treats in store.
Sri The Shophouse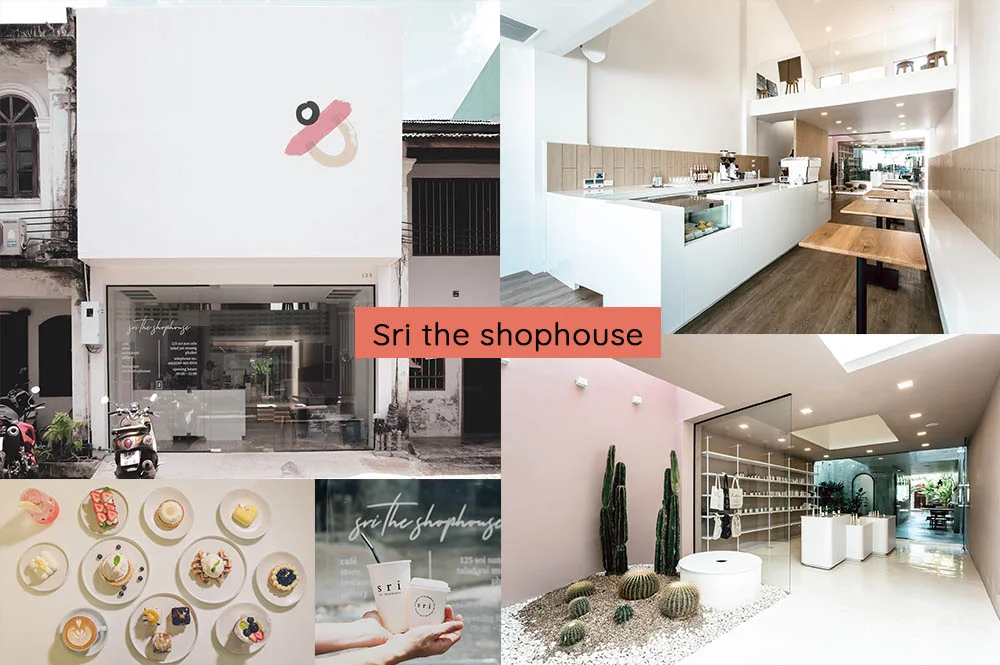 Sri the Shophouse | Credit: Sri the shophouse สี on Facebook page
The gorgeously renovated old house has a Korean heart of warmth and simplicity. Clever zonal designs and minimalistic wooden furniture give it a creative feel. Each zone is personalised by its own colour.
C the Café is managed by their resident Japanese barista who creates insanely good coffee. Next is She the Store that encourages customers to purchase room sprays, hand creams and organic coconut oil for someone special. Si the Restaurant serves delicious food in a covered garden and finally See the Gallery, located on the mezzanine floor of the shop displays various works of art belonging to Phuket artists.
The French-style bakery has delicious rustic bread and patisseries that come in the shape of fluffy white clouds, lemons and pears and are filled with moreish creams. Try their signature Einspanner, an iced Americano that's been whipped with cream and sprinkled with chocolate.
Old Phuket Coffee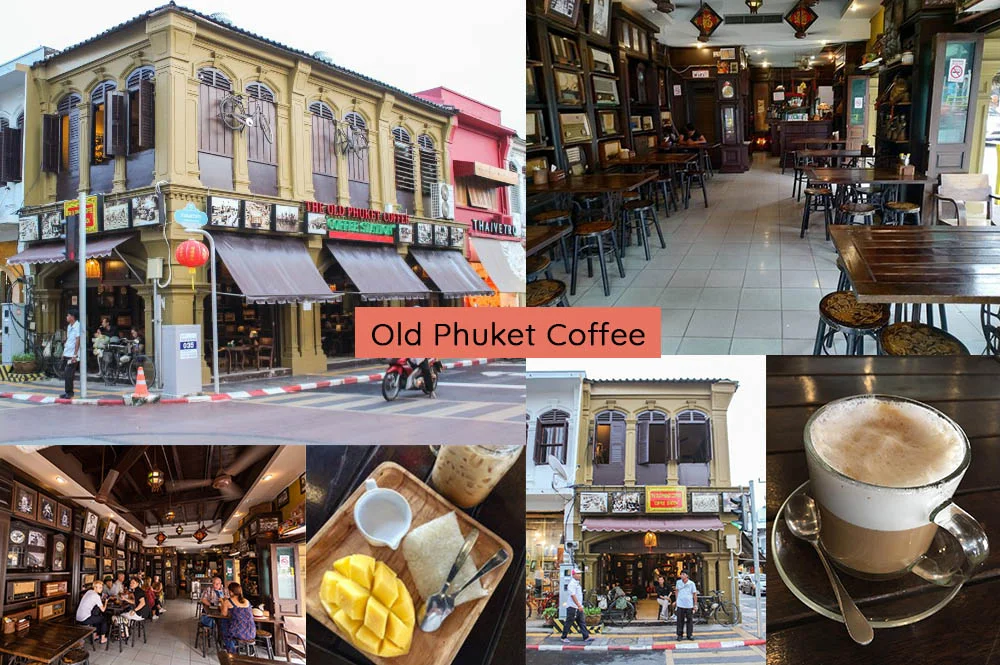 Old Phuket Coffee | Credit: belaroundtheworld.com and citynomads.com
In the heart of colourful Phuket Old Town, you'll find Old Phuket Coffee, a fun vintage-style coffee shop with a great coffee menu with light bites, main courses and calorific desserts. The dark wooded interior has old radios and small-scale Thai houses eccentrically adorning the walls.
Outside is equally as playful, with old bicycles seemingly precariously hung from the first floor shuttered windows. The coffee shop is on the corner of Yaowarat Road and Thalang Road, so it's a great place to chill out before the walking street market starts on a Sunday afternoon.
The Bookhemian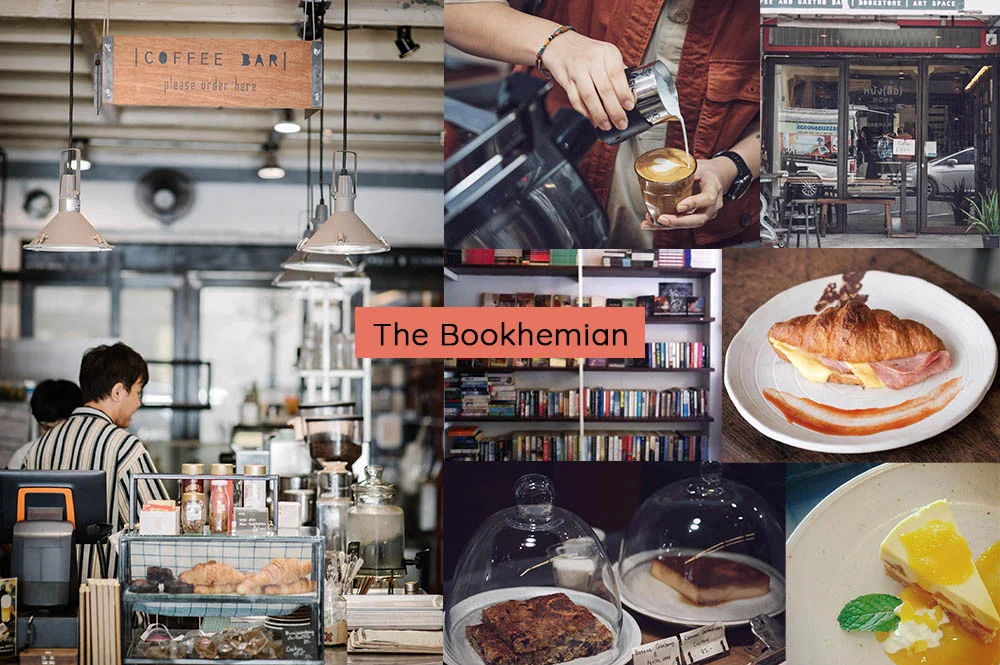 The Bookhemian | Credit: หนัง(สือ)2521 @bookhemian on Facebok
The Bookhemian is an inviting, slightly rustic split level coffee shop that pays homage to the finest brews, books, local art, and films. Shabby-chic walls and old wooden bookshelves are juxtaposed with industrial steel and shiny silver coffee machines. The coffee shop is over two inviting floors, so grab a book and an oversized sweet pastry and settle down for an unadulterated morning of coffee and words. Regular movie screenings, interesting conversations and vibrant exhibitions take place upstairs.
Crepe is Crepe Phuket
Crepe is Crepe Phuket | Credit: Crepe is Crepe Phuket on Facebook page
Biophilic Japanese-style Crepe is Crepe serves up deliciously sweet or savoury crepes in a light and breezy atmosphere. Colourful garden and rattan furniture, clapboard walls and potted plants in baskets allow a picnicky feel. Choose from fresh mango and perfectly whipped cream, fresh coconut and ice cream, or choose your favourite ingredients from the menu and make up your own. Hot and iced teas, fresh juices and strong coffee make this the perfect place for a late breakfast or early lunch.
Dou Brew Coffee & Craft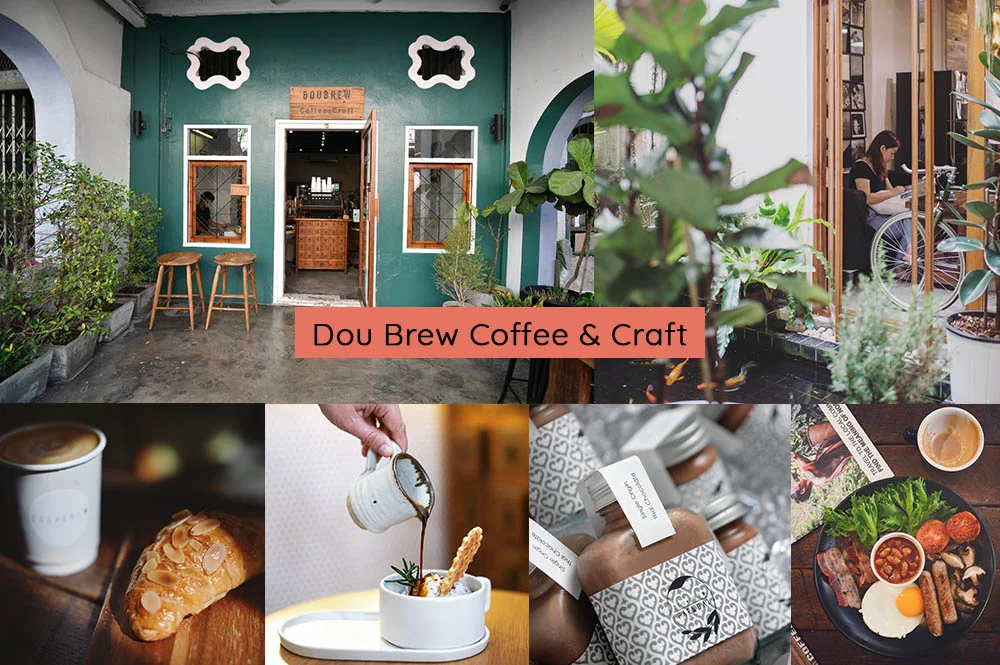 Dou Brew Coffee & Craft | Credit: DouBrew Coffee on Facebook page
Lose yourself in this characterful Sino-Portuguese shophouse in Soi Rommanee, just off Thalang Road in Phuket Old Town. Their food menu takes you to the cold British Isles for a hearty full English breakfast, Paris for perfectly baked pastries and down the road for their pretty desserts.
Judge them by their creative Instagram content, and you'll be delighted with the range of hot and cold coffees, including their original cold brews. Round windows, square windows, black and white coastal photography and tempting food will keep you going back time and time again.