One of the greatest challenges and difficult decisions for families relocating to Phuket is where to send their kids for school. Many parents know that providing their children with a solid educational foundation is crucial in preparing them for a successful future. However, what one considers a solid education and definition of success can vary. As such, it is important for parents to explore all of the possible educational opportunities on offer.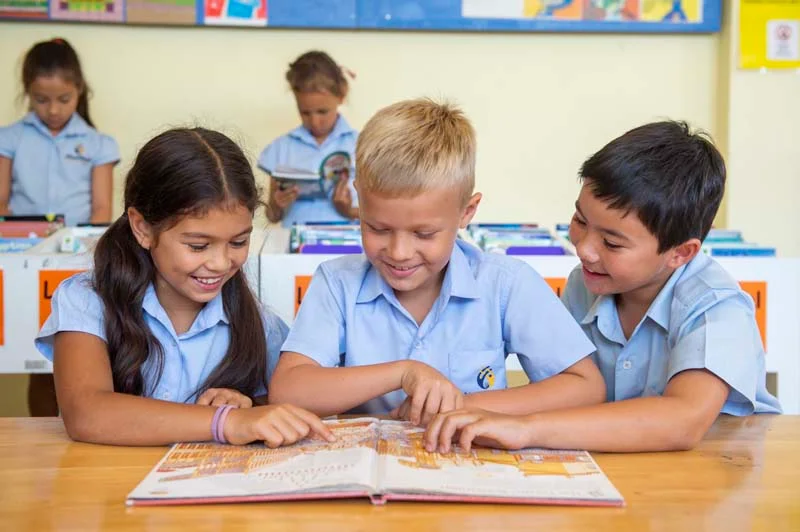 International school Cr: headstartphuket.com
Fortunately for parents, Phuket has more educational options now than ever before. This increase is driven by a growing expat population along with increased demand by local parents who desire a more rigorous program than the Thai public schools can offer. There are now a variety of schools stretching from Rawai in the south to Mai Khao in the north of the island. They range from free public government-run schools to prestigious accredited schools with international curriculums.
While specifics regarding a school's curriculum can guide a parent's choice, oftentimes tuition costs are a limiting factor. Depending on specifics such as grade level, boarding options, extracurricular activities and other considerations, annual tuition can be well in excess of one million baht per student. While of course every parent wants the very best for their children, the majority are faced with economic limitations, especially in the wake of the uncertain times of the COVID-19 pandemic. These leaves parents in the situation of having to search for the best possible balance of a quality education program at a price that they can afford.
Beyond tuition parents will want to explore other considerations that may influence their decisions. Things like class size, amount of students overall, student and teacher diversity, how long the school has been in operation, quality of the facilities, teachers' accreditation, extracurricular activity possibilities, testing scores relative to other schools, if the school has a religious leaning, whether they offer boarding or not, and more.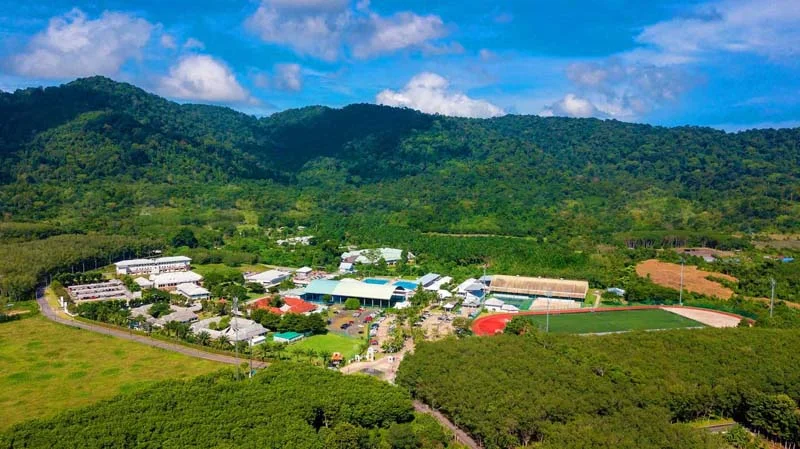 UWC thailand international school Cr: Wikiwand
As of writing (late 2022), some schools where parents can begin their search include: Palm House International School, Growing Minds, Lighthouse Academy, Dowroong Wittaya School, Kajonkiet International, Life School Phuket, Oak Meadows International School, Buds International, UWC Thailand, International School of Phuket (ISP), Headstart International School, Finnway International School Phuket, QSI International School, British International School, Montessori International School, Berda Claude International School (BCIS), and Growing Minds International. All of these schools have English language programs and British, French, Finnish, and American curriculums.
A good start for parents is to explore the respective websites of each school to narrow down their options. The next step would be to contact schools to arrange a tour of the facilities. This provides a great opportunity for parents to glimpse the school and staff in action and get answers to all of their questions. Preparing a list of questions ahead of time can be helpful and can be referenced at all of the schools visited. Due to privacy concerns school staff may not be able to connect you with parents of students, however, this can be a great way to get a more objective impression of a school. Connecting with parents willing to chat on social media is a good idea with expat Facebook groups being a good place to start.