Phuket, with its captivating landscapes, golden beaches, and vibrant culture, is a dream destination for couples seeking a romantic escape. Whether you're celebrating a honeymoon, anniversary, or simply stoking that love fire, Phuket has more than its fair share of idyllic spots and activities to make your journey unforgettable. We're sure your love can provide bottomless inspiration, but let's take a look at some romantic options to get the creative juices flowing.
Boat for Two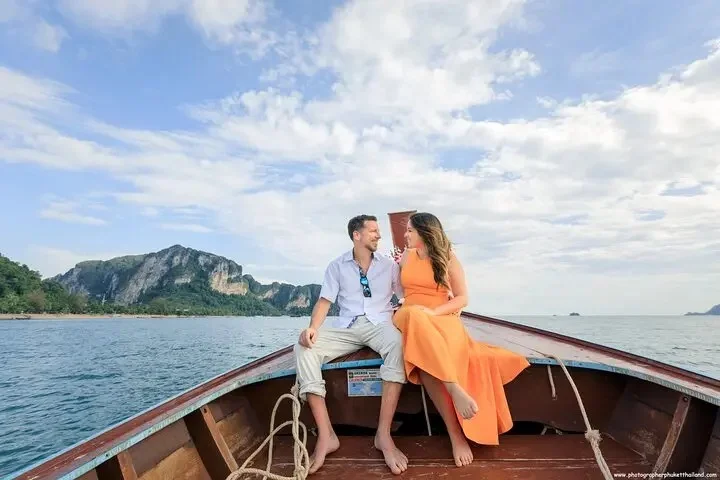 Few things are as romantic as just you and your sweetheart on a cruise for two. Sure, for many this image is composed of a sleek luxury yacht with the two of you coming in for a landing on the helipad, but that setup isn't for everyone. Perhaps just a well-planned kayaking sojourn to a nearby island with candles, a bottle of wine, etc. might be more of your style. Explore hidden coves, go snorkeling in pristine waters, and enjoy a gourmet picnic on board. Boats of all shapes and sizes, and for all budgets can be easily found online or at marinas such as Boat Lagoon, Royal Phuket Marina, or Ao Po Marina. 
Photographic Memories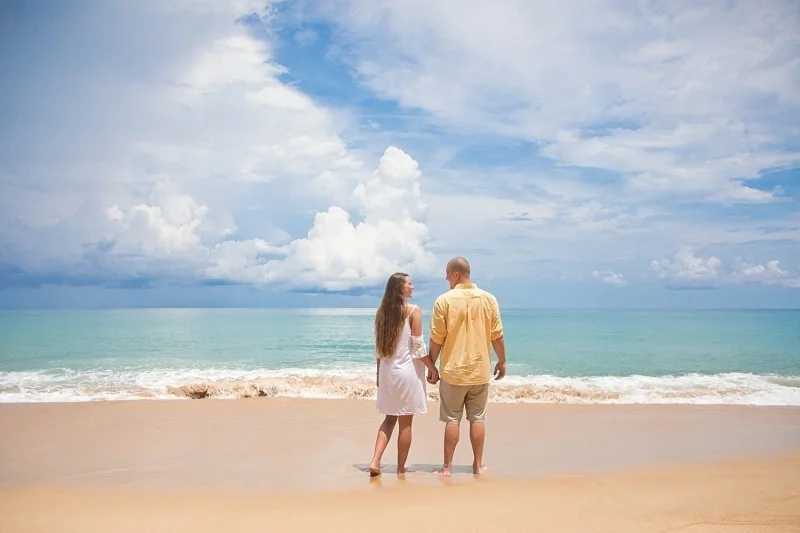 As the saying goes, show me the photos or it didn't happen. In this day and age, a romantic endeavor is only as good as the photos of it. For this reason, capturing your romantic moments in Phuket with a professional photographer is a decision you're unlikely to regret. There are many local photographers who know the best scenic spots and can provide you with stunning images.
Candlelit Dinner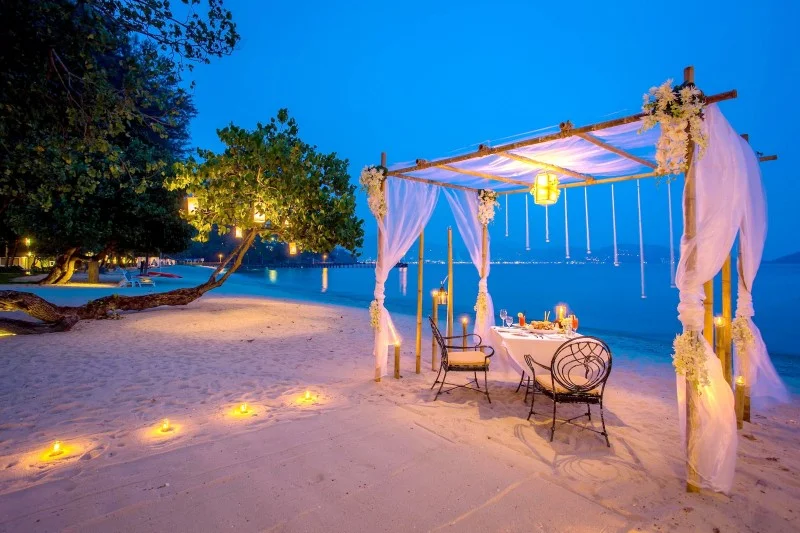 Sure, it might be the most cliche concept of romance in existence, but cliches are popular for good reason. Plus, there somehow seems to be an extra layer of heartfelt romance when having a candlelit dinner on the beach on a tropical island. Fortunately, Phuket boasts a nearly endless supply of beachfront resorts, the majority of which offer romantic dinner packages. They all vary slightly, but think of a table near the sea with a lacy canopy, softly illuminated by twinkling lights, seductive music, a multi-course meal, and flower petals.
Spa Retreats for Couples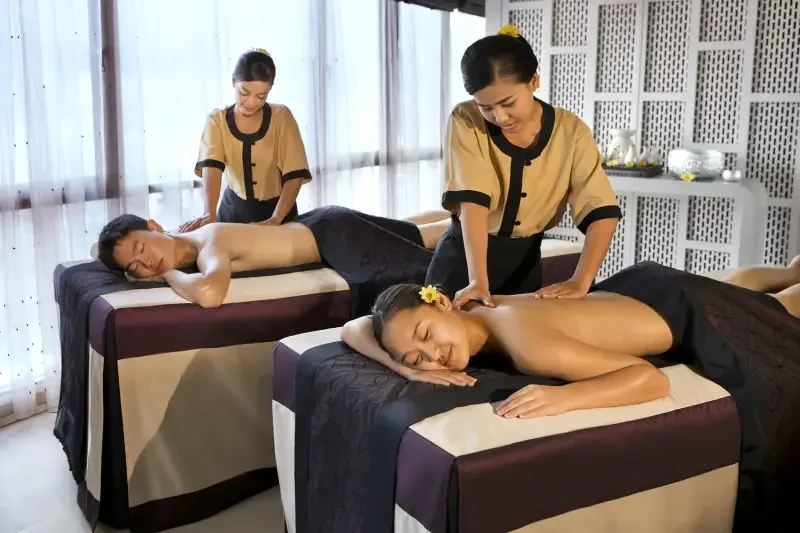 Picture this: you and your significant other, surrounded by the lush beauty of Phuket, where the sea meets the sky, and the only sounds are the gentle rustle of palm leaves and the soothing lull of the ocean waves. Phuket is a haven for couples seeking to escape the hustle and bustle of daily life and reconnect in a tranquil, romantic setting. And what better way to rekindle the flames of love than with a rejuvenating spa retreat?
The island is home to a vast array of different spas from independent ones to those nestled inside resorts, and those with very affordable packages to some that will cost an eye-watering amount of money. You will also find that many resorts have pre-organized romantic package deals that may include spa and massage treatments, seaside dining, and other activities. 
These are just a few of the many romantic possibilities that can be found in Phuket. With some research and some creative thinking, you can plan a weekend with your sweetheart that neither of you will soon forget.