On the heels of 2020 and now making our way into 2021, no topic is on the tip of more tongues than covid-19. In one way or another, the effects of the global pandemic are continuing to ripple throughout societies. Words like "unprecedented" and "uncertainty" have long since become cliché. Residing on a tropical island during a pandemic has certainly had its positives and negatives, so how has all this affected Phuket and what will things look like moving ahead. 
In some respects Phuket has fared quite well. The response to the outbreak was swift while the numbers of infections and deaths have been few. In fact, on average in 2020 there were more road deaths in a 48-hour period than total covid-19 deaths in Thailand thus far. However, Phuket's economy is almost entirely dependent on the tourism industry, and that is one fatality that has affected, and continues to affect, many.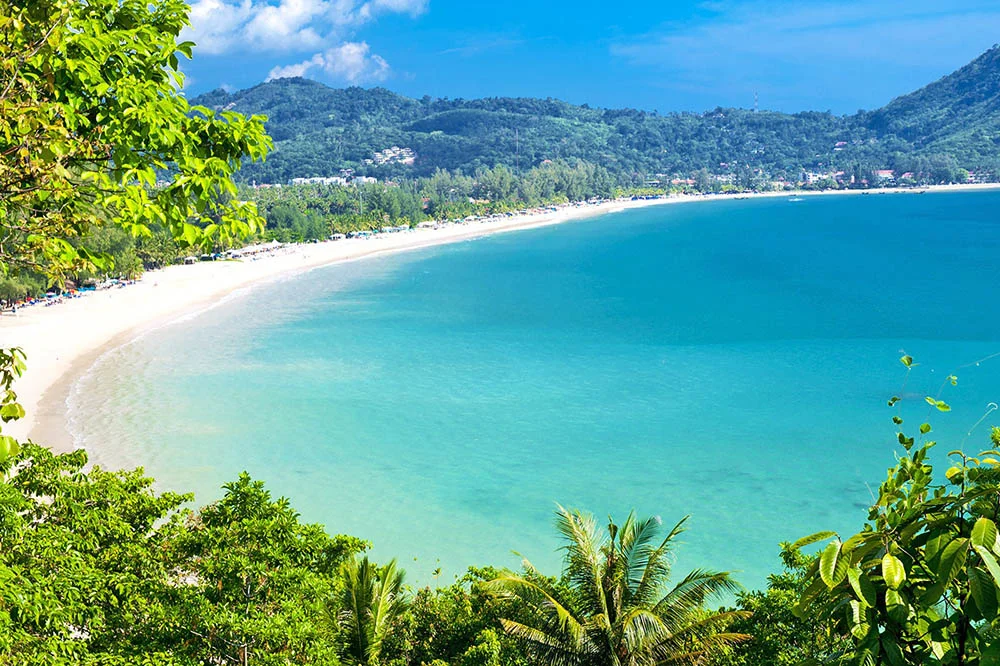 Kamala Beach | Credit: hotels.com
At the time of writing, it is estimated that more than a third of tourism related businesses in Thailand have closed permanently. This is clearly evident in Phuket, especially areas like Patong and Kata Beach which have descended into veritable ghost towns. These areas depend almost entirely on foreign tourist arrivals which have been all but non-existent for almost a year. 
Sure, this all might sound a bit bleak, but luckily there is a silver lining. While it seemed to some that the sky was falling and property values would follow, that hasn't really been the case. So far, the property market has held fairly steady. A friend who's a real estate agent sold four properties in less than a month during what many considered tough times. Of course there are a variety of factors that influence the market and we are seeing some reduction in asking prices for properties, but there are no definitive signs of a collapse anytime soon.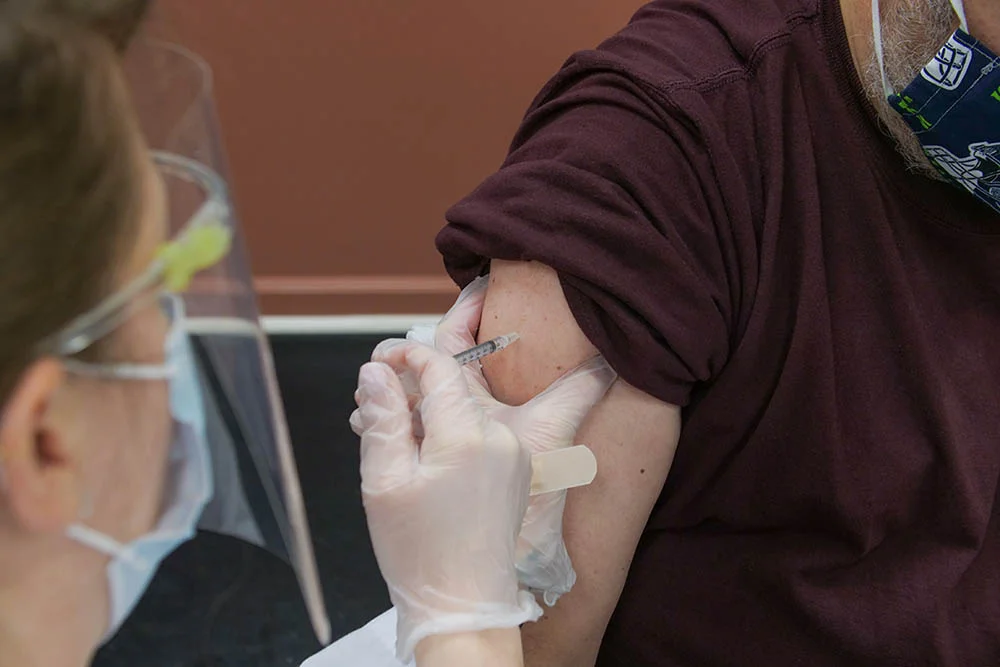 Patient receives Covid-19 vaccine shot | Credit: Steven Cornfield by unsplash.com
Improved infrastructure, fast and reliable internet, a growing selection of international schools, and loads of scheduled international flights all over the globe have been luring more and more people to Phuket in recent years. This momentum has slowed of course, but will undoubtedly carry through as millions of vaccines are administered around the world and some semblance of normalcy is tantalizingly close.
Many local businesses have felt the pinch, even those not directly related to the tourism industry, but a bounce back is imminent. Again this is the realm of speculation, but the general sentiment is the local and national tourism economy will jolt back to life as soon as international visitors can enter the country without a long quarantine period. Currently that period stands at two weeks which is understandably impractical for the majority of travelers. After a year of pent up demand, a wave of arrivals is expected as people flee lockdowns and restrictions after a long winter.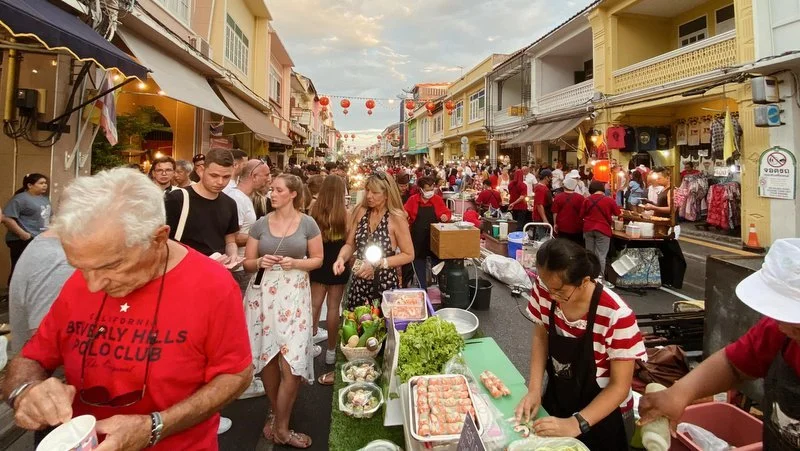 Slew of major Phuket events fall victim to COVID-19 | Credit: thephuketnews.com
In contrast, in areas with more permanent residents like Rawai, Phuket Town, and Cherng Talay, life is bustling along with plenty of restaurants, shopping, and other businesses keeping their doors open. Campaigns from the government to encourage domestic tourism have helped keep some tour operators, entertainment venues, and hotels afloat that may have otherwise succumbed.
To summarize; will you be able to book a room and find restaurants to eat at if you come to Phuket soon? Yes. Has the property market collapsed and can you get a dirt cheap deal? Not really. Is it looking likely that Phuket will quickly recover from a rough year and get back to business as usual in the near future? Very much so.