Phuket's Culinary Hotspots
When it comes to filling your belly and keeping your taste buds content, this goal can be accomplished just about anywhere in Phuket – or Thailand for that matter. Just about anyone who has spent significant time in this country can recount an incredible meal they've had in some unassuming place. While these low key (often without a name or sign) neighborhood eateries can deliver the goods, there are a few spots where a concentration of notable establishments make it worth going out of your way to patronize.

 
Phuket Town
 Ok, so maybe this is no great secret, but the municipal heart of the island is well-endowed with more than its fair share of amazing cuisine. Not just great Thai food, but all sorts of international and creative fusion options.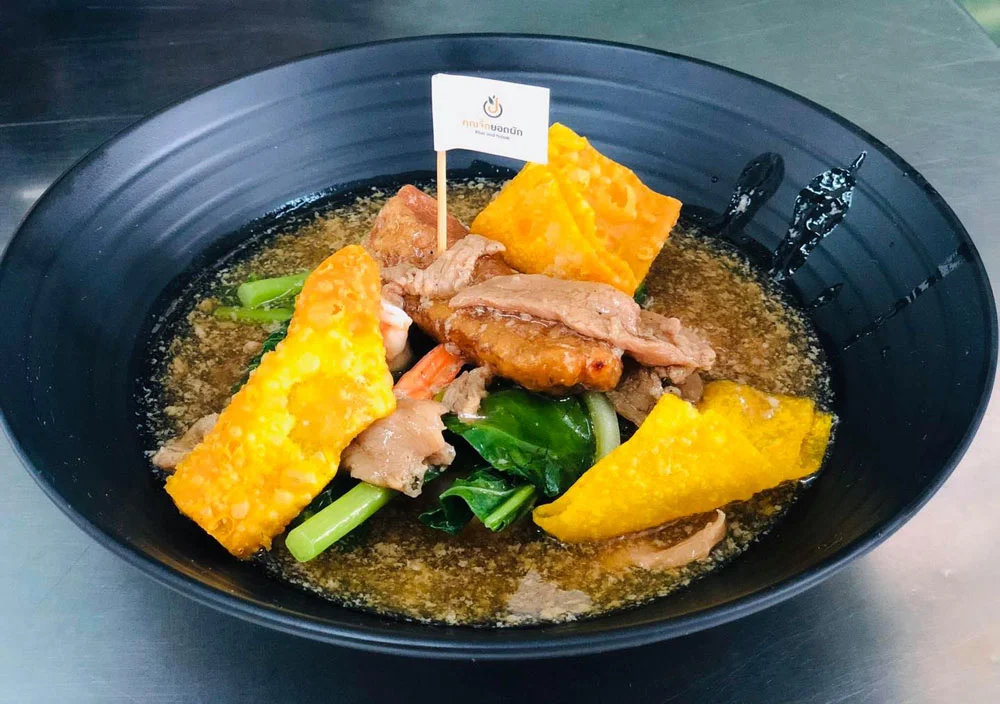 Khun Jeed Yod Pak | Cr: Facebook คุณจี๊ดยอดผัก khunjeedyodpak
There are notable restaurants sprinkled all over the city, but one need not wander beyond walking distance from Thalang Road. You'll find the Chinese-Thai cuisine unique to Phuket at places like Mee Ton Po with their pan fried yellow noodles and satay, and rich curried seafood at Ko Ang Seafood. Long-time local favorites are also nearby such as Tu Kab Khao and their famous moo paloh (stewed pork), One Chun with delectable gaeng poo (crab curry), and Khun Jeed Yod Pak pumping out the best rad na (rice noodles in gravy) in Phuket. 

 
Cherng Talay
Cherng Talay has been a popular vacation and expat hotspot for decades, however, it's enjoyed somewhat of a boom in local business in recent years. The development of the Boat Avenue and more recent Porto de Phuket shopping centers have been the primary catalyst for the boom.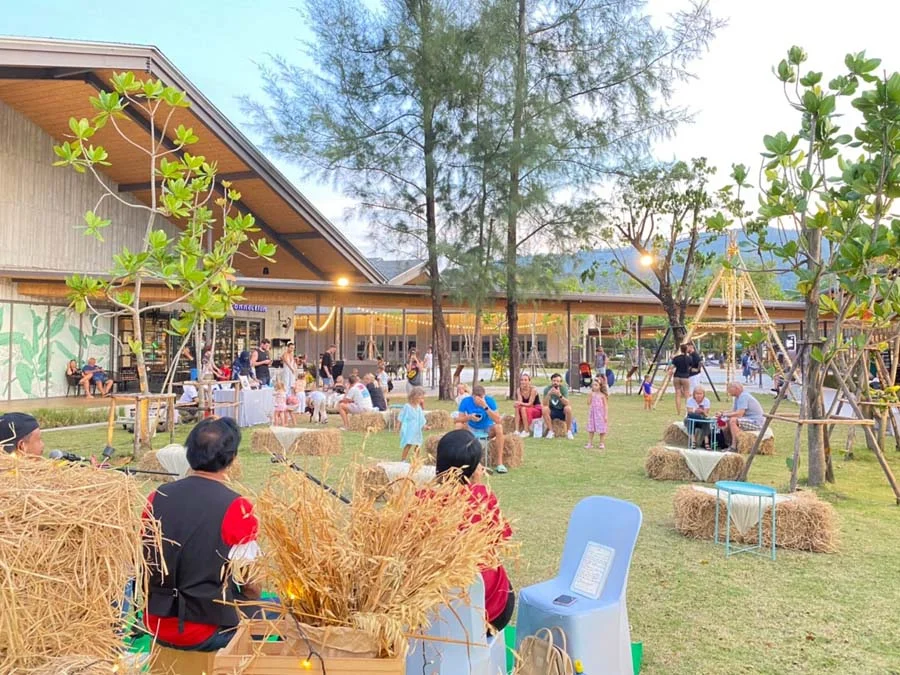 Porto de Phuket shopping centers | Cr: Facebook Porto de Phuket
These two neighboring shopping centers and surrounding area sport a wide range of cuisine from all over the world. However, compared to Phuket Town, Thai food is the minority here. 
SUAY Restaurant | Cr:  https://bk-review.com/
One could eat cuisine from a different part of the world for weeks or possibly months here. The island has more than its fair share of Italian restaurants in general and this area is no exception with at least a dozen options to choose from. Then of course there is French cuisine, Mexican, Japanese and sushi, Indian, Chinese hot pot, burger joints, steak houses, Middle Eastern fare, seafood specializers, vegan/vegetarian options, as well as a number of sandwich shops, fast food chains, cafes, and cuisine that eludes categorization. If you can't find food to your liking around here, there is no hope left for you.

 
Rawai
 Down at the southern tip of the island, on the way to nowhere, there has been a passable selection of restaurants for a decade or so. However, several months into the COVID19 pandemic there was a sudden influx of new residents and businesses fleeing other areas of the island which were decimated by the lack of tourists. Now, just about every other business is a restaurant and everyone is throwing their hat into the ring. Turnover is high and it's a perpetual cycle of remodel, grand opening, struggle for a few months, and go out of business.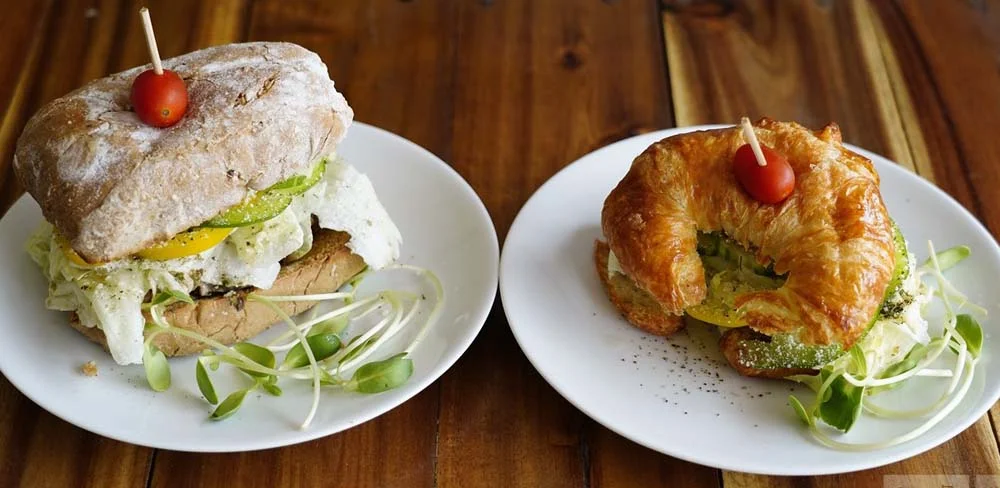 A Spoonful Of Sugar | Cr: tripadvisor.com
Once again there are numerous Italian restaurants, and many eateries offer pizza on their menu regardless. There are several popular and delicious Thai restaurants including Rawai Boat Noodles and Mook Manee. The Green Tamarind is a favorite local burger joint, Ali's BBQ is a big hit, while Spoonful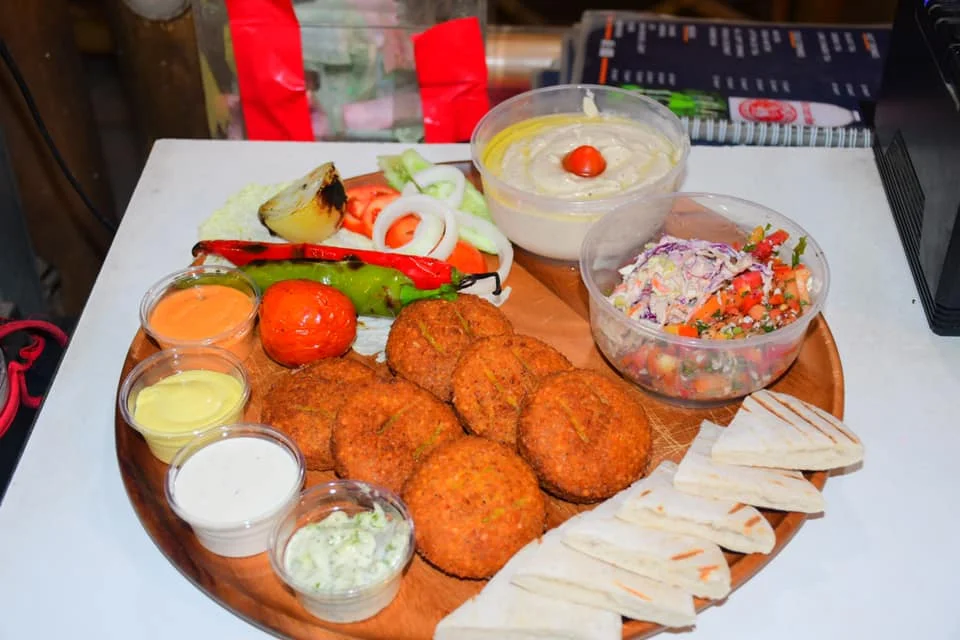 Ali's BBQ | Cr: Facebook Ali's Bbq 
 of Sugar and Homegrain are popular for breakfast and lunch. You'll find loads of cafes including one serving ganja-infused snacks, an old VW van that serves Vietnamese pho, and a recently opened Japanese ramen joint.