To maintain the romance in your relationship, it's important to plan a special date night every so often, not just on Valentine's Day. The more dedicated you are to your partner, the more effort you'll want to put into impressing them, right? That's where we come in. These restaurants offer both delicious food and a romantic atmosphere, providing the perfect foundation for an unforgettable evening. Since there are so many venues that are sure to bring a twinkle to your partner's eye, we'll explore some of the best spots at a variety of locations around the island. 
North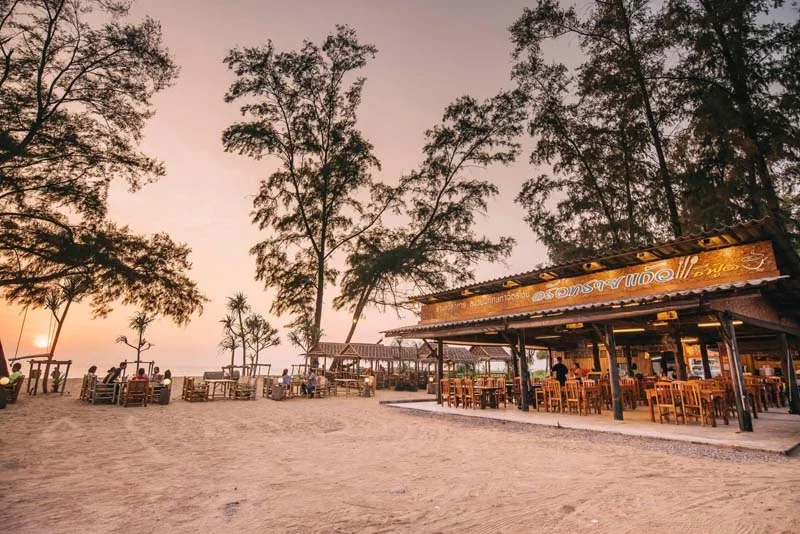 Sai Kaew restaurant Cr: Facebook Saikaew Cafe and Restaurant ครัวทรายแก้วซีฟู้ดส์
Most people will understandably have in mind a fancy joint perhaps with a multi-course special menu. On the other hand, some may opt for something with more of a local, island-style flare. In the far north near Sarasin Bridge is a small Thai-style seafood restaurant called Sai Kaew. Grab a bamboo hut with your feet in the sand on an empty beach, and enjoy the sunset and the soft glow of lights strung up in palm trees while sipping a fruity cocktail and savoring fresh local seafood.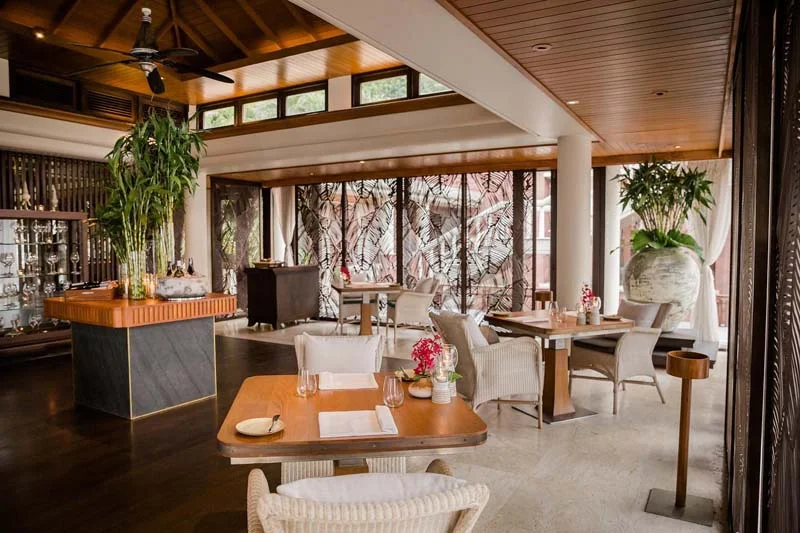 PRU Restaurant
With a Michelin star to their name, Pru restaurant located at Trisara between Layan and Nai Thon will definitely score high points with your partner. Of course, the food is almost guaranteed to be phenomenal, but you will also enjoy impeccable service and a lovely ambiance. 
Located at The Pavilions Phuket resort in Layan, the 360° Bar is a tapas bar that oozes romance. It's located high up on the hillside and has incredible views of the Andaman fading off into the horizon and moody orange lights crawling out to the tips of tree branches above. The menu and quality matches the vibes just right. 
West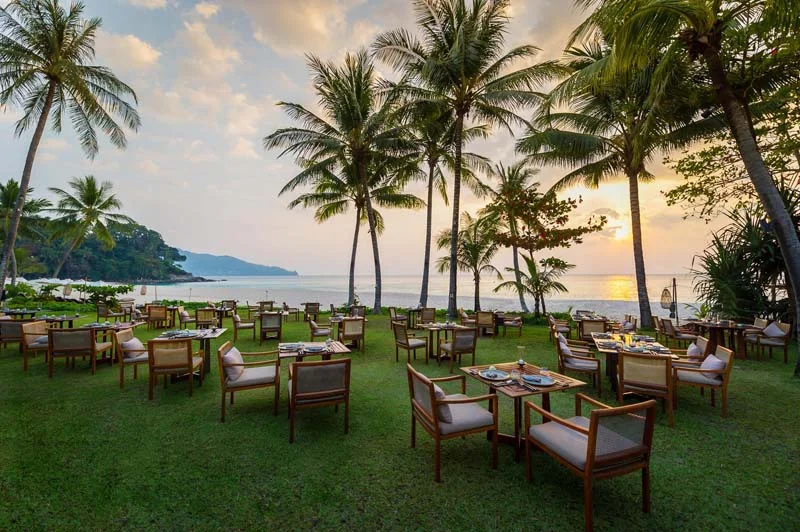 Beach Restaurant at The Surin Phuket
With a wooden-accented sala right on the sand and tables sprinkled in the lush grass bordering the beach, the aptly named Beach Restaurant at The Surin Phuket resort is another fine choice. Subdued lighting and the gentle lapping of waves a few meters away make it a great spot, and the authentic Thai cuisine is just about as good as it gets, elevating it into a truly ideal place for romance. 
East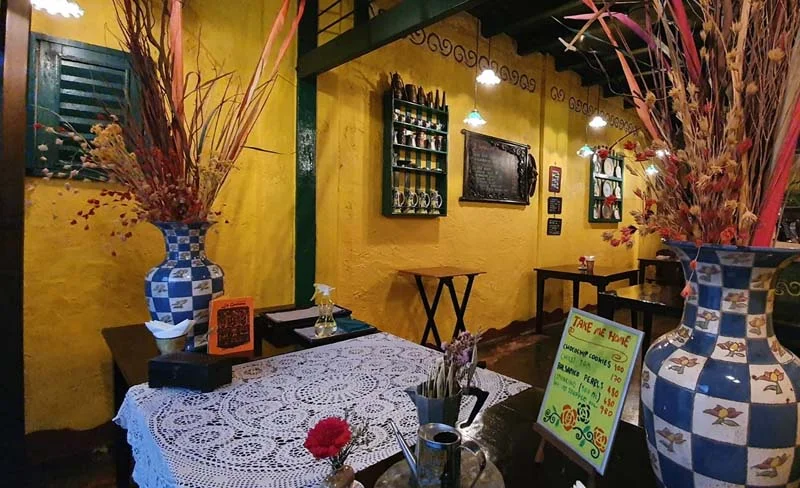 Gaetana in Phuket Town 
Since we've so far mainly been relying on sea views and beachside venues, here's a hidden gem called La Gaetana in Phuket Town. There's no beach nearby, but the cozy, quaint Italian eatery is very intimate and few will disagree about its romantic ambiance. Food-wise you will be pleasantly surprised by their homemade and dry pastas and have fresh daily specials with seafood, lamb, and other Italian favorites. 
South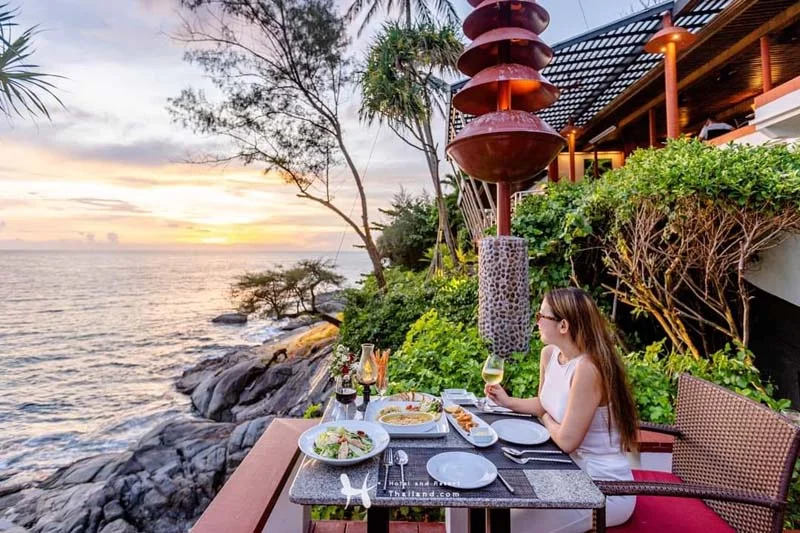 Mom Tri's Kitchen CR: Facebook Mom Tri's Villa Royale, Phuket
It's basically impossible not to include Mom Tri's Kitchen on any list of incredible restaurants on the island and especially romantic ones. You don't need a special occasion to dine here because a meal at Mom Tri's is the occasion. On a steep hillside overlooking Kata Noi Beach, this restaurant has the largest wine selection in Phuket and an in-house sommelier to help navigate the list. They often host well-known international chefs for special dinners and on a special occasion, they will almost certainly have live music for that extra touch.