Everyone has their own unique idea of an idyllic beach lifestyle. For some, the beauty lies in simplicity where a sarong on the sand or a hammock, a good book, and the occasional coconut is what dreams are made of. From there, it can escalate to a beach chair, sun lounger, and maybe a beach boy making his way back and forth bringing you mai tais all day. On the other end of the spectrum are those who want to fuse the laid back, easy-going, scantily clad beach vibes with elements of a downtown dance club; and this is where the beach club fits in.
There's really no clearly delineated definition of what a beach club is. However, nowadays there are some common elements that are typically found at (many) beach clubs in Phuket. For those clubs which are directly on the beach (ironically not all beach clubs are actually on the beach), they'll have cushy sun loungers in the sand with umbrellas and little tables to rest your cocktail and camera between selfies. There is a greater expectation of quality, attentive service at a beach club. On the club's grounds, a swimming pool is a common feature, perhaps with a swim-up bar for good measure. There will be a good sound system and often a DJ booth. During the day, expect jazzy, eclectic-sounding, "hip" music with a slight electronic tinge to it.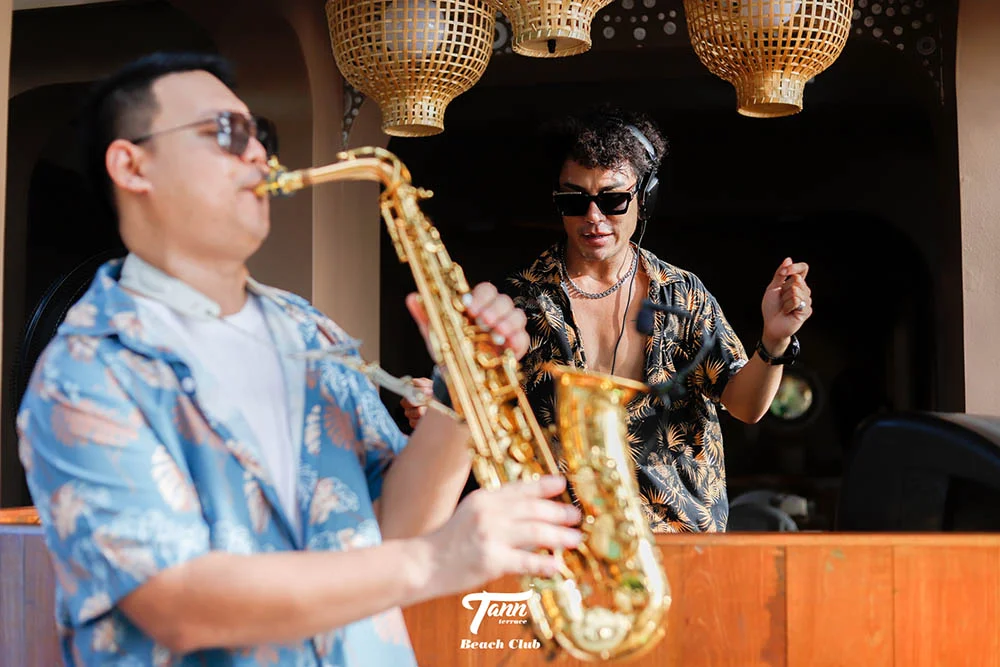 Tann Terrace | Credit: Tann Terrace Phuket Facebook Page
Naturally, you'll find restaurants at all of Phuket's beach clubs. Fresh seafood is unsurprisingly the main focus at most of them. Favorites like fire-grilled shrimp, lobster, and squid are standard as well as imported oysters, clams, and mussels. In addition to the several obligatory Thai dishes on the menu, the core of most menus is "international" fare which may include wood-fired pizza, pastas, and dishes with a Mediterranean flare.
While you can expect Phuket's beach clubs' culinary offerings to generally be above average, it's the buffets and brunches where they really excel. Keep an eye out for special dinner buffets, especially on holidays, where you may find a great selection and some unique offerings. Sunday brunches are absolutely a noteworthy highlight where extensive spreads of cheeses, cured meats, breakfast favorites, and freeflow drinks can often be found.
Finally, as can be gleaned from the "club" part of beach clubs, you can stumble upon some exciting nightlife at Phuket's beach clubs. Internationally recognized DJs and musicians are often easily lured to Phuket's famous nightlife scene. If drinking high-end wine, champagne, and cocktails with stylishly dressed, sophisticated individuals in a glamorous venue on a tropical island is your kind of thing, you'll get along just fine in Phuket.
Without a doubt, Phuket has more beach clubs than ever. Here is our quick rundown of the newest beach clubs in Phuket.
1. Tann Terrace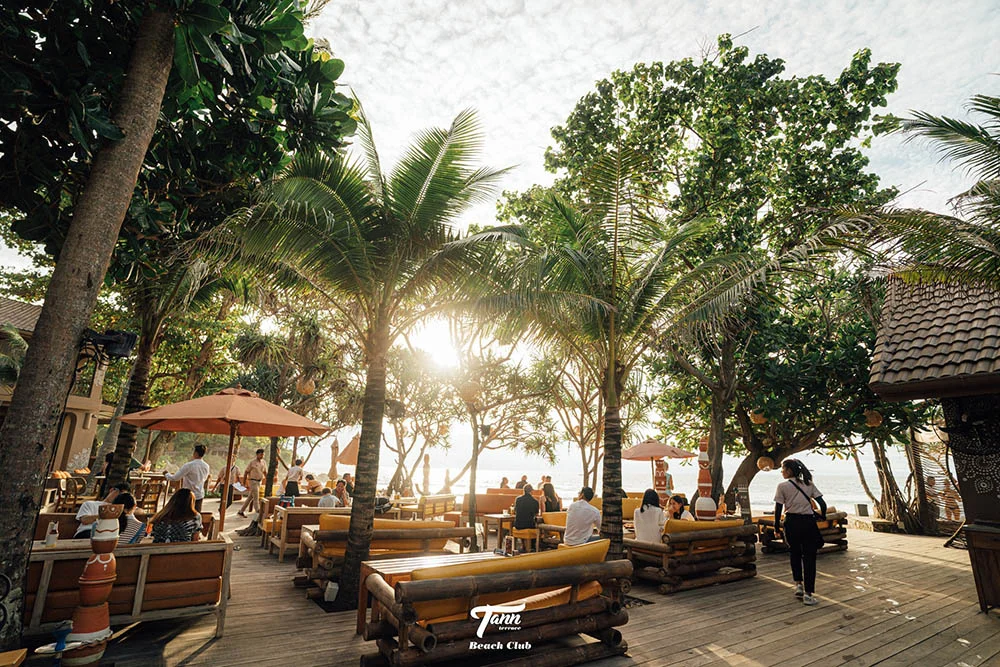 Tann Terrace | Credit: Tann Terrace Phuket Facebook Page
Located at the southern end of Karon Beach with a huge wooden terrace under shady trees facing the beach.
2.
Carpe Diem Beach Club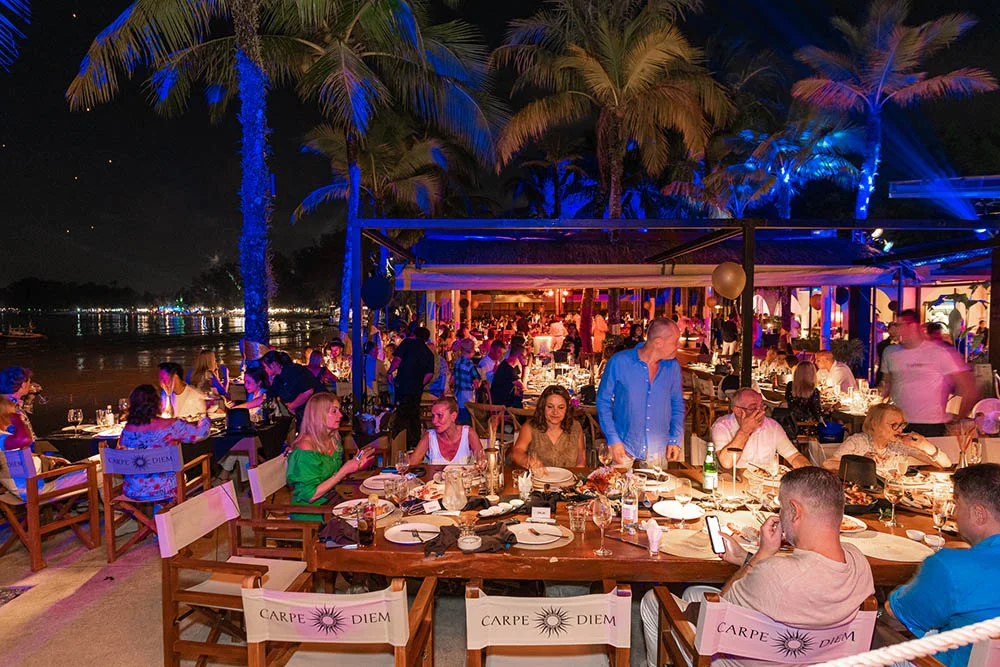 Carpe Diem Beach Club | Credit: Carpe Diem Beach Club - Phuket Facebook Page
Set along the Bangtao Beach under swaying palms, this new beach club is becoming a trendy spot for dining and partying.
3. Pine Beach Bar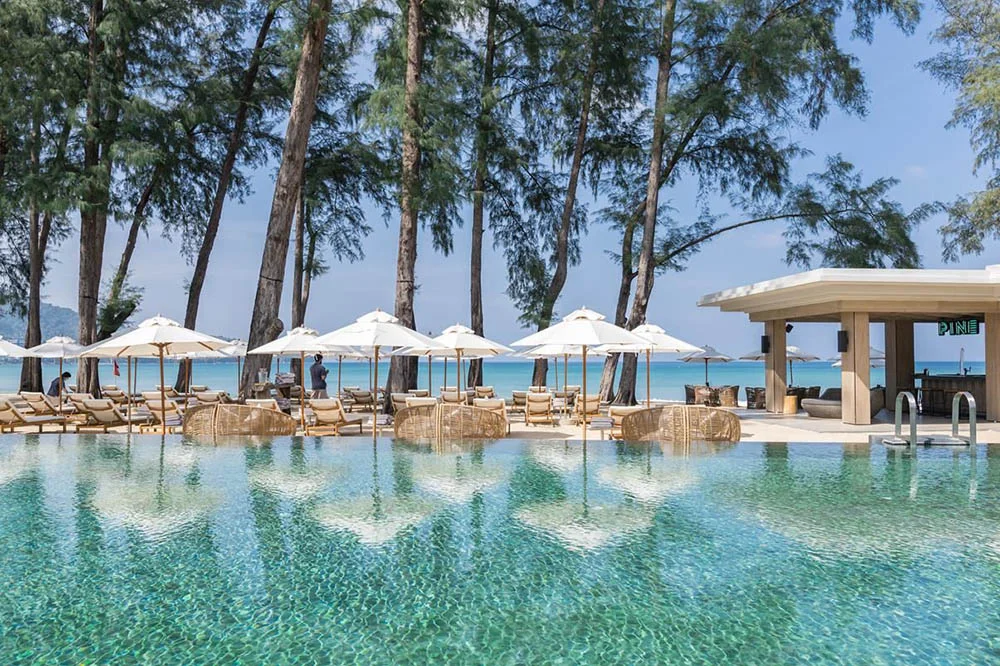 Pine Beach Bar | Credit: Pine Beach Bar Facebook page
A new beach club in Kamala in front of the Intercontinental Phuket Resort, Pine Beach Bar has a great location directly on the beach at the beautiful northern end of Kamala Beach.
4. M Beach Club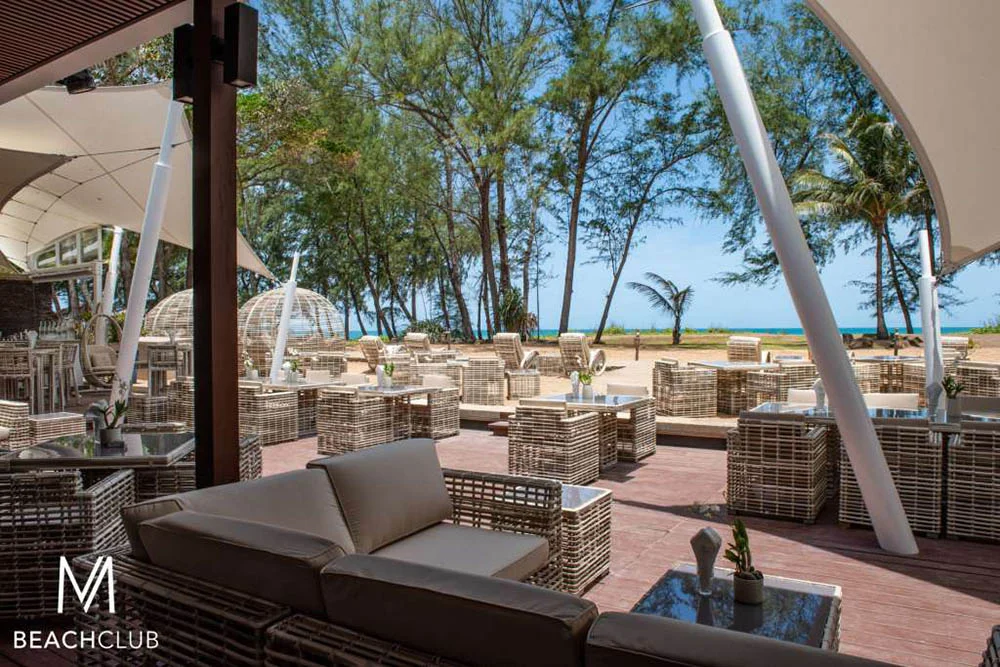 M Beach Club | Credit: M Beach Club Phuket Facebook Page
Perhaps more established than the other beach clubs in this list, M Beach Club is located in the far north of the island on Mai Khao Beach as part of the JW Marriott Phuket Resort.
5. Kudo Beach Club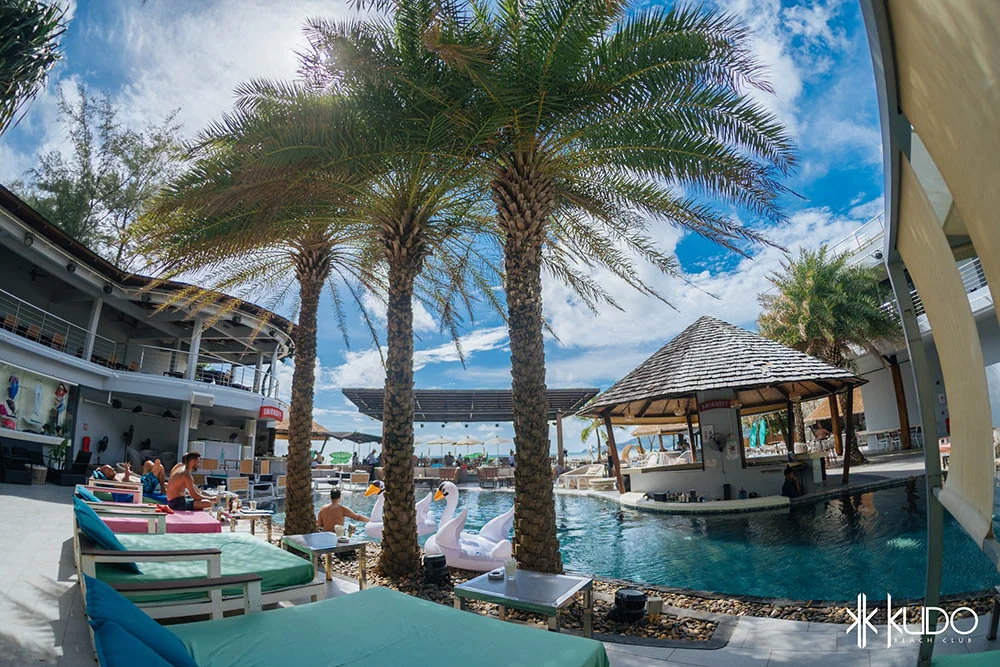 Kudo Beach Club | Credit: Kudo Beach Club Facebook Page
Kudo has firmly itself as one of the hottest venues to party in Patong and frequently hosts theme nights and famous local and international DJs.
6. Beach Pig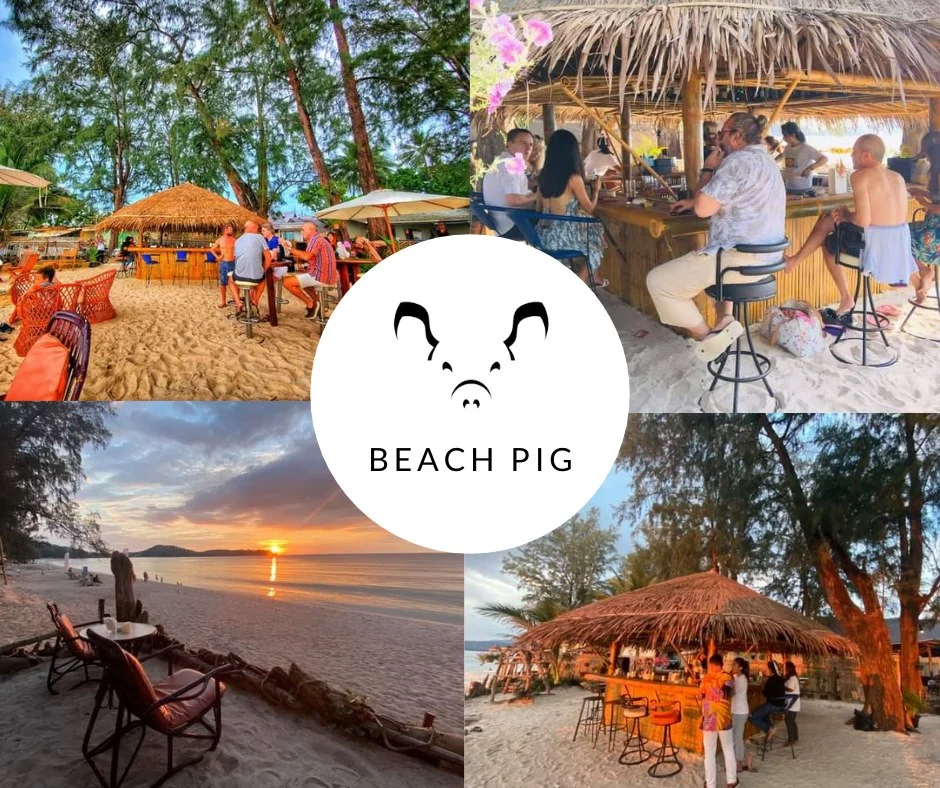 Beach Pig | Credit: Beach Pig Facebook Page
Slightly different to the other venues above, Beach Pig is a more casual venue that is similar to more local beach bars, although the drinks and food is definitely a cut above.

For our favourite Phuket beach clubs, see our list of the best beach clubs in Phuket.