That's right, it's that time of year when we must discuss the dreaded "m" word – monsoon. It might sound a bit foreboding or something to avoid, however, many locals not only learn to accept the rainy season, but they look forward to it. 
The transition into the monsoon season, or green season as it is colloquially referred to, generally starts around April and continues through November. The transition is marked by a gradual change in wind direction from the east during the dry season to the west/northwest during the monsoon season. Kiteboarders, surfers, and especially sailors keep a keen eye on these winds. Nearly every year at least one unlucky boat is beached somewhere in Phuket due to a neglectful owner.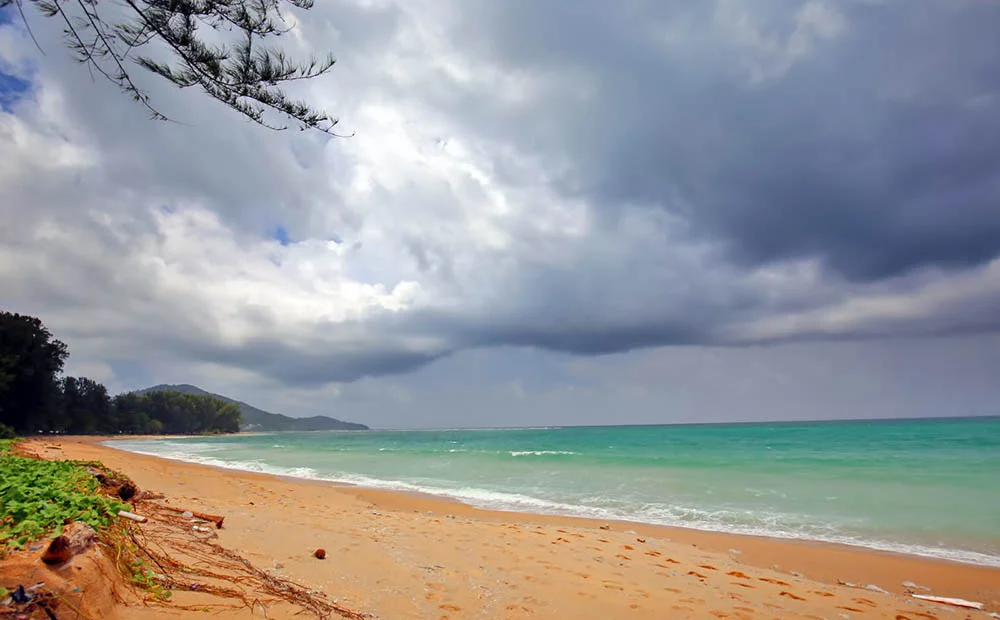 Monsoon in Phuket | Credit: Phuket101
The first myth to bust is that the monsoon season is one big 8-month storm. Even though there can be multi-day storms that come through, it's fairly uncommon to have a full day of rain. Instead, it's usually a situation of unsettled, overcast weather with squalls. And although it's certainly subjective, many feel the "green season" offers some of the more pleasant temperatures found throughout the year. Some storms produce strong winds, powerful waves, and some flooding, but rarely cause significant damage.
It's not uncommon for Phuket to receive little to no rain for months during the dry season. Grass, trees, and whole mountainsides shrivel and turn brown. Wildfires are a serious risk during this time as well. This also greatly affects Phuket's water supply as the growing population depletes the reservoirs and some wells can even run dry. 
Another often overlooked advantage of the green season is that many hotels, resorts, and tourist activities offer discounted rates. Since Phuket sees far fewer visitors during these months, some businesses which keep operating (some close for the season) reduce their prices to entice travelers. It's also easier, in general, to get around as there are far less people on the island. The roads and airport are less busy and there is a collective sigh of relief after the chaos of the tourist high season (which coincides with dry season) winds down.
Despite some activities like snorkeling and diving being restricted to certain areas, there is still plenty to do in Phuket without blue skies. Monsoon season and surf season are one and the same. Beaches like Bang Tao, Kamala, and Kata can have excellent conditions for beginner to intermediate surfers with plenty of surf schools in full swing. Kiteboarding, windsurfing, and the new sport of wingfoiling are also quite popular. Rainy days are also great for catching a movie at the cinema, visiting an aquarium, cooking classes, shopping, or lounging around one of Phuket's numerous cafes. 
If life gives you lemons, make lemonade, and when monsoon season arrives, go play in the rain!