While there are many retirees residing in Phuket who have fled their wintery wonderlands without a backward glance, many expats work in some form or another. When people visit Phuket and meet expats they seem to mostly assume everyone is here on permanent vacation, but unfortunately that isn't so. 
In pre-pandemic times Thailand enjoyed strong economic growth which had been fairly consistent for decades. In Phuket specifically, any discussion of the economy revolves closely around tourism. Directly or indirectly tourism has at times accounted for upwards of 20% of the country's GDP. While accurate statistics for Phuket are slippery and vary greatly, it is safe to say that the vast majority of the economy is tourism based; a result of several million visitors to the island annually. As such, Phuket enjoys the second highest income per capita in the country thanks to tourism.
This little economic lesson is necessary because this is the basis for how many expats (and Thais of course) make a living. Hotels provide many jobs to expats often in the form of managerial positions from general manager to food and beverage and entertainment. These are often relatively well paid positions and many hotels and resorts have the resources to treat their staff well. Expats are also commonly employed in sales and marketing, activities, and customer service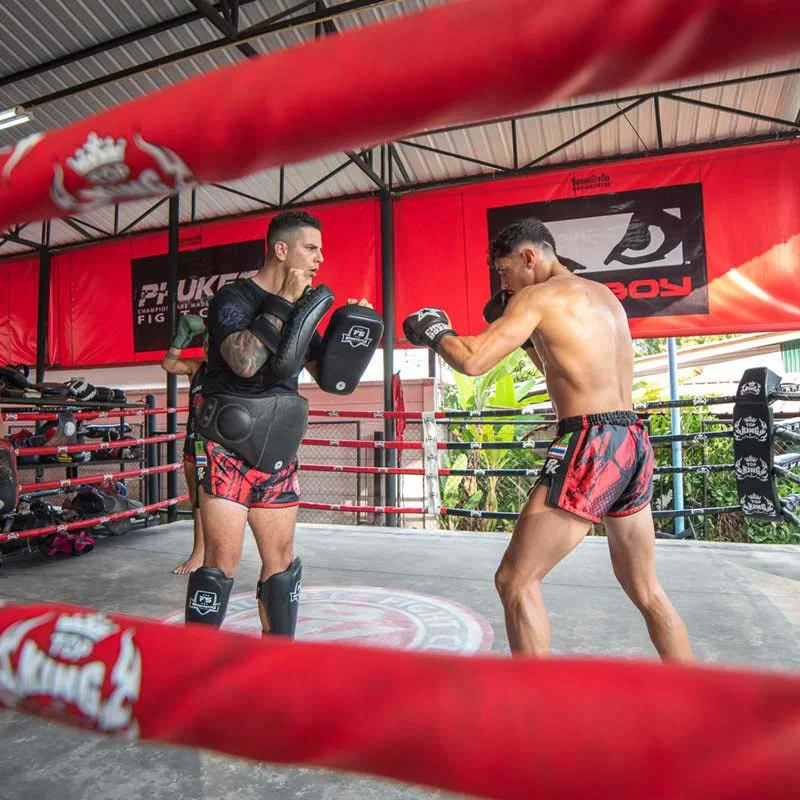 Muay Thai Cr: Phuket Fight Club
You'll also find many expats involved in entrepreneurial endeavors. These range from things like restaurants and bars, to car and motorbike rentals, to dive companies and entertainment. Many people get involved in the martial arts industry such as Muay Thai, jujitsu, and mixed martial arts. Health and wellness is a popular one as well with many retreats and niche businesses like vegan foods and products, yoga and pilates, and detox and rehabilitation.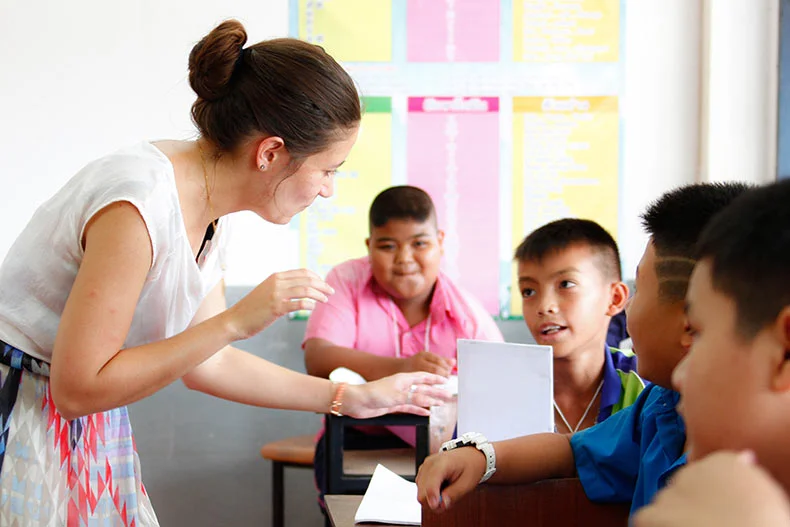 Teaching English Cr: Henry Harvin
Of course we have to point out one of the most common forms of employment that attracts younger expats to Thailand – teaching English. There is a significant demand for English teachers throughout the country. These positions range from unqualified, inexperienced people being given low paid positions in public schools to masters degree-holding teachers getting generous salaries in private international schools. Some people stay busy with tutoring or make a living teaching online. Others find work in corporate environments and even employed by hotels to teach staff. 
In recent years there have been a growing number of people who are able to live here and work remotely. Some are "digital nomads" whose work is tied to no specific location while others simply need not be physically present to do their job. It's not uncommon for them to work in different time zones so they have to keep unconventional hours. Around Phuket you'll also find people engaging in other online endeavors with things like online poker or gambing, stock and cryptocurrency trading, and ecommerce. 
Another part of the expat population have investments that they manage to maintain a living. This can be owning condos or properties here that they operate as vacation rentals. Others own properties in their home countries and can easily live a comfortable life here on the proceeds.