Admittedly, the overall cleanliness of Phuket is highly subjective. One's opinion is ultimately influenced by the relative cleanliness of where they're from, their own personal habits, and other factors. That being said, we can explore some of the more important aspects of cleanliness around the island that most directly affect the lives of its inhabitants.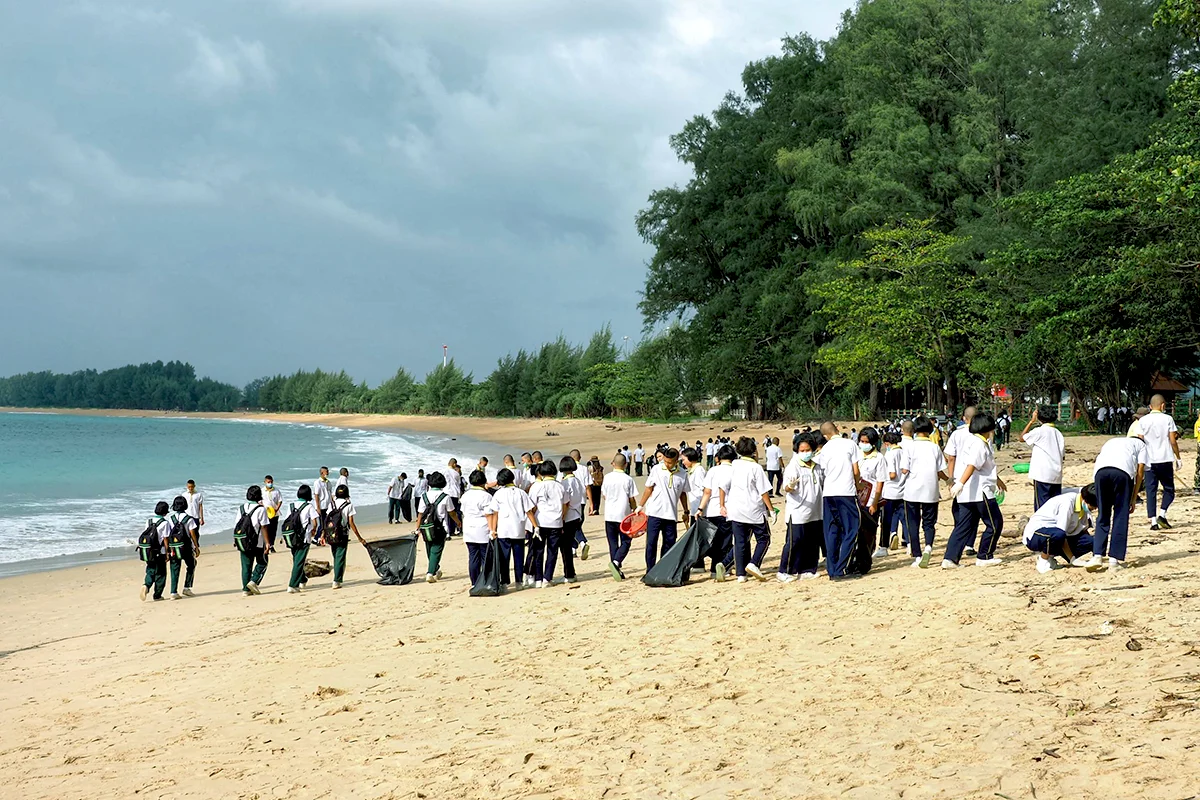 Clean community phuket | Credit: dmcr.go.th
Seeing as Phuket is wildly famous for its lovely beaches, let's start there. Generally, it's probably safe to say the majority of the island's west coast beaches are kept fairly clear of rubbish. The vast majority of locals clean up after themselves and most of the more well-trafficked beaches are equipped with rubbish bins. After busy weekends there may be some foam take-away boxes abandoned by inconsiderate picnickers and the bins may be overflowing a bit.
However, there are times that the beaches get swamped with garbage, and that is at the beginning of the monsoon season when we first start to get strong onshore winds. The winds very effectively blow in all sorts of junk from all over the place. Plenty of discarded fishing nets, plastic bottles, lighters, flip flops, etc., etc. If you're one the many locals that pitch in to help clean up this tide of garbage, you'll find items from Malaysia, Indonesia, Sri Lanka, Myanmar, and other countries.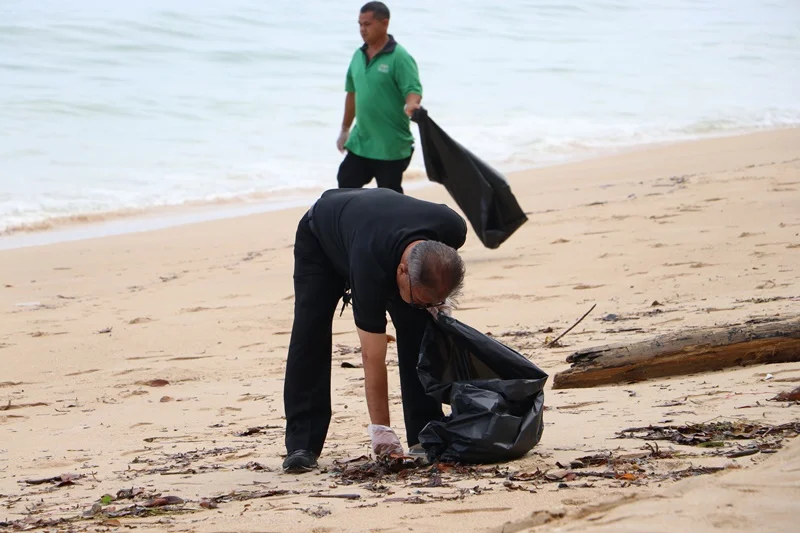 Clean community phuket | Credit: khaophuket.com
Another issue of cleanliness at the beaches is in respect to the canals and waterways that empty into the sea. Places like Kata, Patong, Kamala, and Bang Tao have these waterways which flow freely into the sea when there's significant rainfall, and also at low tide. If you walk along these waterways, you're sure to be disgusted by the opaque grey/black water and the offensive smell. For decades, officials in these areas have been tasked with finding the source of this pollution in hopes of reducing the amount of it, but to no avail. For example, one can take the walkway running from the road to the beach along a canal between Cafe del Mar and the Intercontinental Hotel in Kamala to find a lovely example of said nasty water. One may be wise to avoid swimming near the mouth of these canals when they are freely flowing.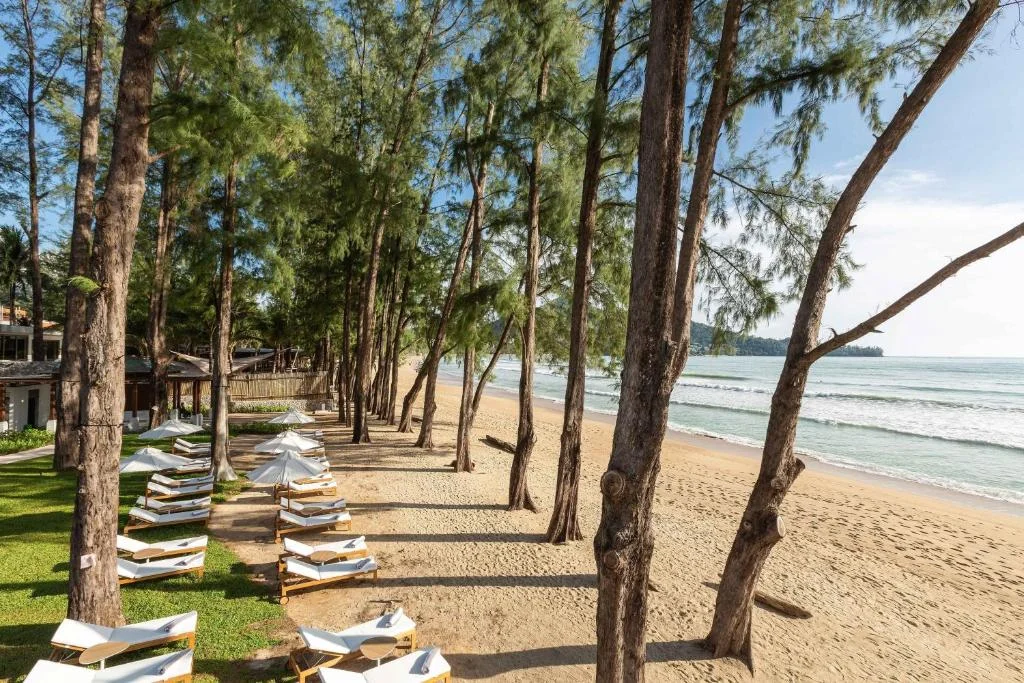 Intercontinental Hotel in Kamala | Credit: booking.com
Another area of concern for tourists and expats unfamiliar with Thailand is the standards of cleanliness around food products and preparation. Regarding restaurants, one thing diners can keep an eye for is the green "Clean Food Good Taste" signs which many eating establishments display. While enforcement of regulations isn't necessarily the country's strong suit, these signs indicate that the restaurant has met certain criteria. These criteria have to do with food handling and storage, the restaurant's environment, control of insects and pests, and the overall quality and taste of the food.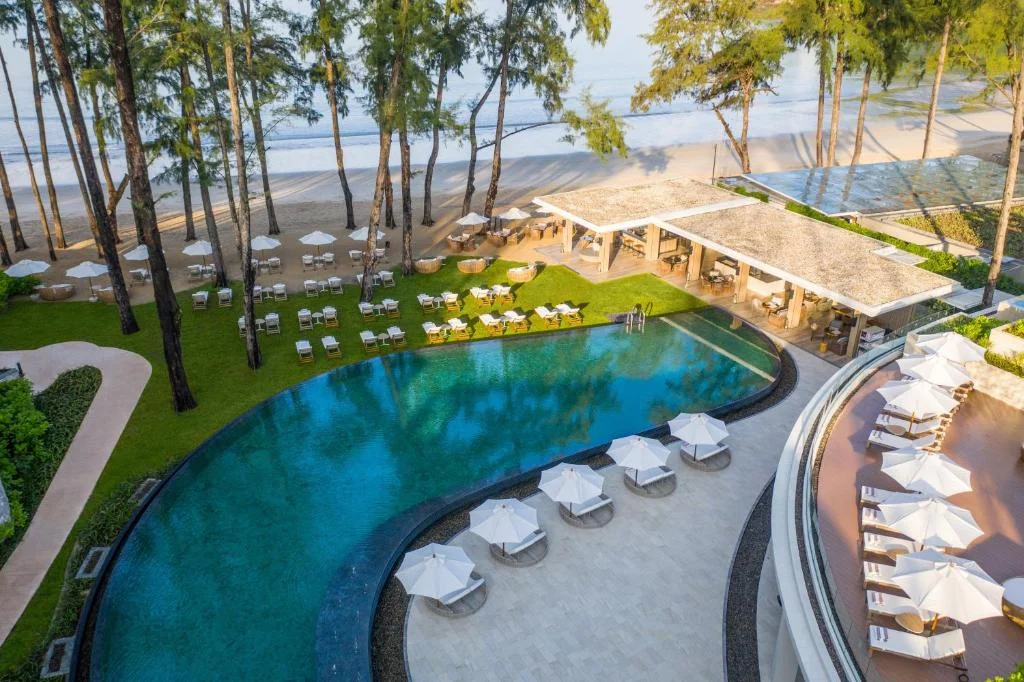 Intercontinental Hotel in Kamala | Credit: booking.com
While those coming from more developed countries may see things at restaurants that concern them, it's likely that the majority of expats who have lived in Phuket for a long time will agree that sanitary standards at restaurants are pretty good on average.