It's that time of year again, when the winds make a 180 and blow out of the west ushering in the monsoons. Many loathe it, but let's be honest, it's kind of nice to have a dark and stormy day every once in a while, where it's cool enough to don a sweatshirt. Another thing about rainy days is they seem to awaken some underlying nostalgia or desire to search out certain foods. It might be some hearty dish from back home, something/anything deep fried to crispy goodness, or a piping hot bowl of soup.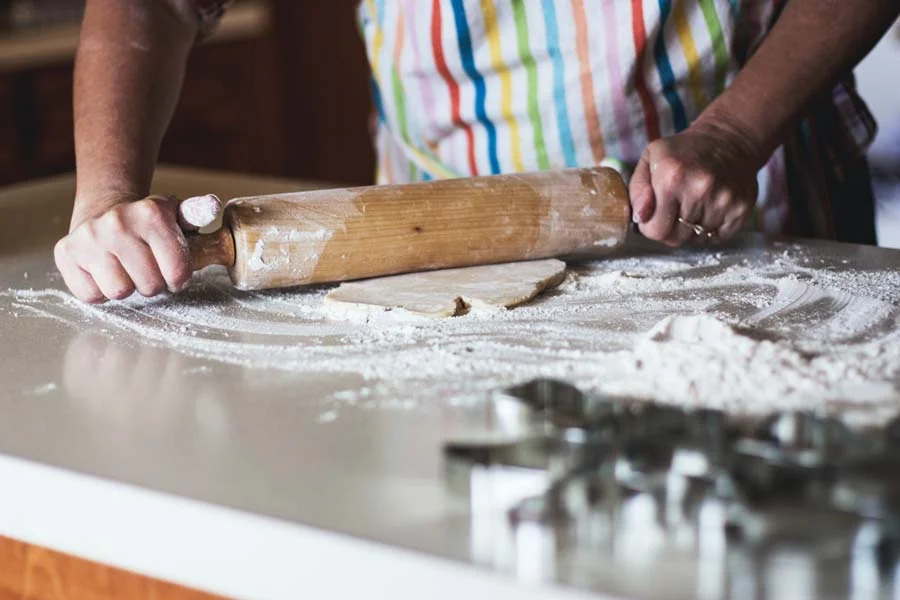 Cook at home Cr: unsplash
Rainy days in Phuket are the best times to fire up the oven and bake something, especially if you don't have air conditioning in your kitchen. For most people, the idea of heating up the oven in the middle of a hot day usually doesn't sound too appealing, but it can be cozy on a cool rainy one. Casseroles, baked pasta dishes, and roasts are great options. Even better, dig up one of your grandma's dessert recipes for a pie, cake, or pecan brownies.
Baked pasta Cr: Kristine Tumanyan
Who doesn't love a steaming bowl of soup on a blustery, rainy evening? Nobody, that's who. Fortunately, there are countless local noodle soup joints everywhere in Phuket. Chysee is a franchise of noodle soup stalls that can be found all over the place (with the yellow sign) and they are consistently tasty. The nice thing about Thai-style noodle soups is every place does it a little differently and there are many variations. Also called boat noodles (kwaytiow reua) you can find long-simmered beef versions, cinnamon-spiked duck versions, bone broths, tom yum (usually different than tom yum without noodles), a pink version made with fermented soy past (yen tafoh), and many more.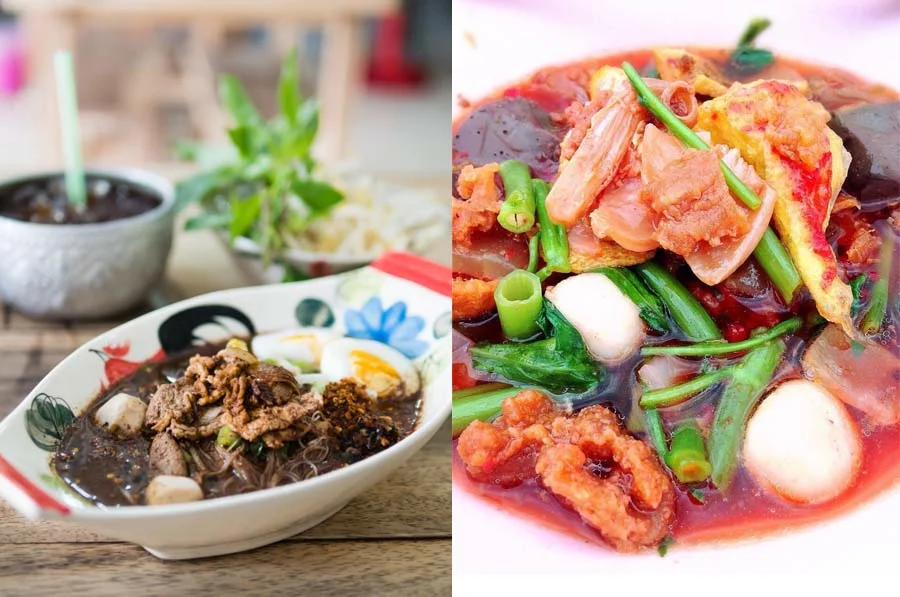 Kwaytiow Reua and Yen Tafoh Cr: FoodPanda and Wonnai
As discussed in previous articles, there are a ton of all-you-can-eat soup places, some corporate owned and some locally owned. Typically, you get about an hour and a half to gorge yourself. The soup simmers on a burner on the table and you order all sorts of items to toss in. The soup pot is usually split in two or three so you can have different broths. As previously discussed, is the increasing popularity of Japanese ramen. There are more of these popping up all over the place and are one of the authors' favorites on a rainy day. They usually have a spicy version (which isn't too wildly spicy) which gives you that warm and fuzzy feeling on a rainy day.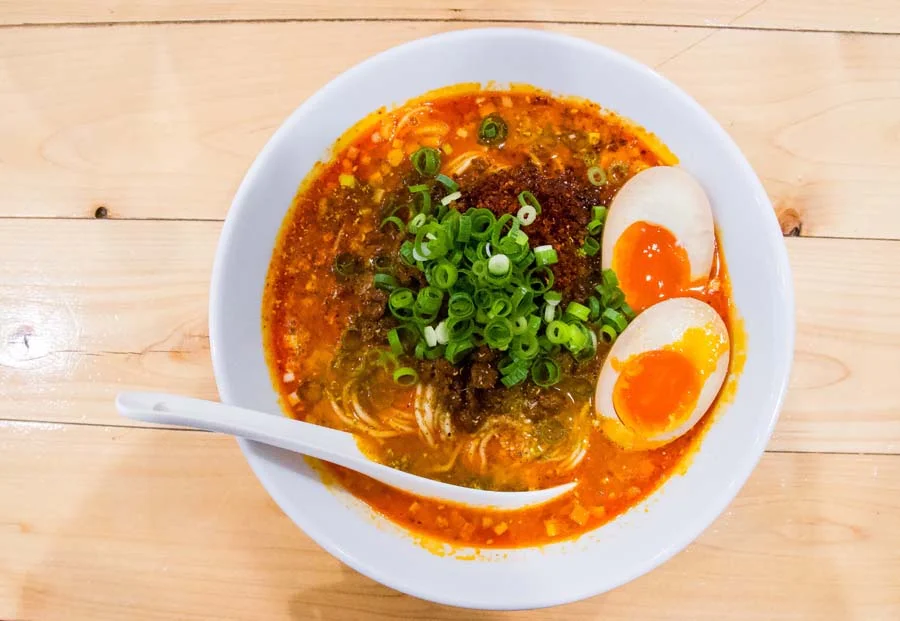 Japanese ramen Cr: Frank from 5 AM Ramen
If soups don't fit the bill as your rainy-day comfort food, there are many international restaurants that have great hearty options for a rainy day. The Spice House has Russian cuisine like classic borsch while there are several German options, like Fatty's in Chalong, that serve up goulash and stroganoff, both of which really hit the spot when the monsoon is howling. You know what else is a favorite comfort food for many? Indian food. Something about those creamy curries, dishes with big chunks of potato, and some naan bread to sop up all the sauce with finds a soft spot in many a heart.