This little island certainly has a long and storied history rich with intrigue. Here's the condensed version of the tale…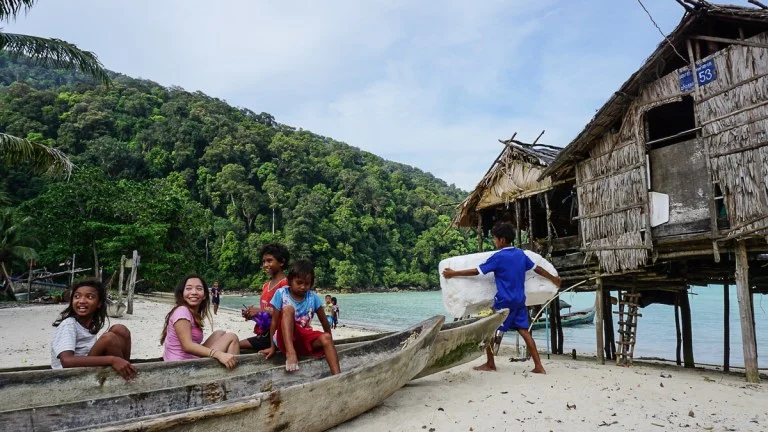 Chao Ley or Moken | Credit: beesjourney.com
People have inhabited Phuket for several thousand years and there's archaeological evidence to prove it. However, as there is evidence in not-too-far-away Java, Indonesia dating back 700,000 years, it's not a stretch of the imagination to think human ancestors have been roaming the jungles of Phuket for at least that long. In more recent millenia, local tribes hunted, foraged, and fished, and the descendants of some of those early inhabitants are still here – the chao ley or moken, or in English, the sea gypsies. 
One of the earliest written references to Phuket was by a Portuguese explorer in the 1500's. Until that point, the island was known mostly as a waystation for spice traders coming and going from Indonesia and surrounding islands. Europeans learned of Phuket's rich tin deposits which attracted attention and attempts at colonization, all of which ultimately failed. Even though interest in the island's resources were piqued, pirates and general lawlessness diminished the popularity of Phuket throughout the 16th century.
The following century saw various European powers vie for control of the tin trade with Phuket. Eventually it was the French who came out on top with a Frenchman actually being appointed as governor for a few years.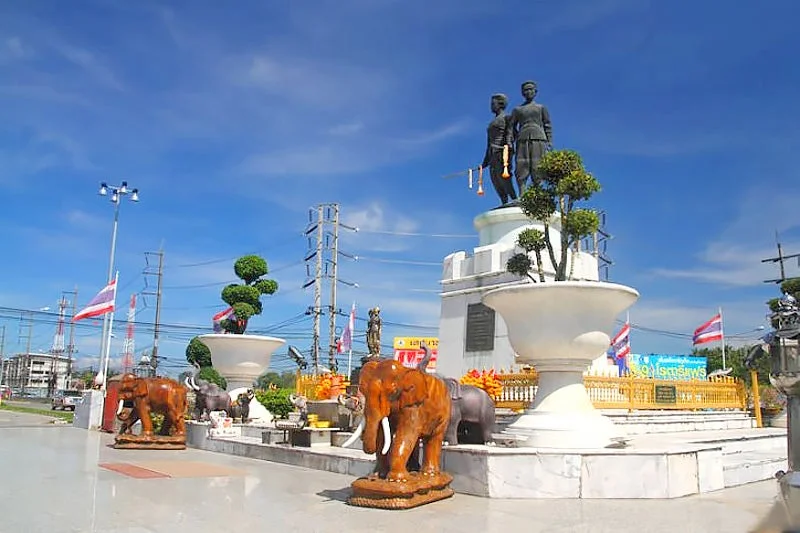 A Memorial of Lady Chan and Lady Mook | Credit: Hotels.com
The next piece of notable history arose in 1785 when the Burmese attempted to invade the island. Phuket's military governor had recently died and the invaders assumed it would be an easy victory. However, two clever sisters devised a plan to have local women dress in men's military uniforms. From a distance, the defensive force appeared too great for the Burmese and they retreated. The sisters have since been immortalized as the island's saviors and are the subject of the Heroine's monument seen today at the traffic circle on Thepkrassatri Road.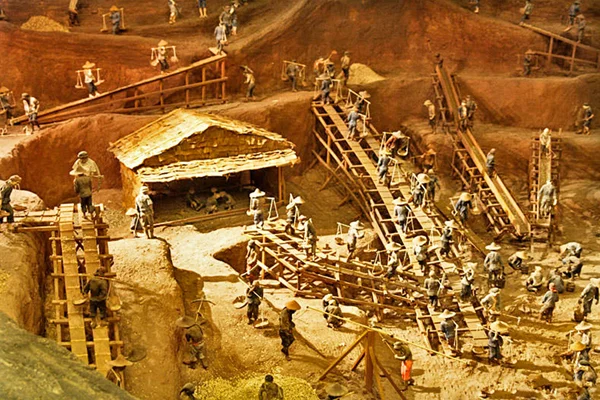 Phuket Mining Museum | Credit: Hotels.com
For another 200 years or so, tin production cast a long shadow over all other history of the island. Thousands of Chinese immigrants found their way to Phuket to take part in the mining boom. Life was tough for many of them and dominated by intense labor punctuated by distractions of opium and brothels. Mining took a steep environmental toll on the island with open pit mines dotting the landscape. Nearly every lake and pond in Phuket, including those around the luxurious Laguna resort complex and the water hazards at your favorite golf course, are leftover tin mines. As mining tech advanced, this little Andaman sea island at one time became the largest producer of tin on the planet. Mining continued until the final processing plant closed its doors in 1992.
As far as resources are concerned, rubber production became one of the main economic drivers during the 20th century. Thailand as a whole became the top global producer. As is visible all over the island today, rubber production still remains an important industry here even while plantations are cleared and sold off for development.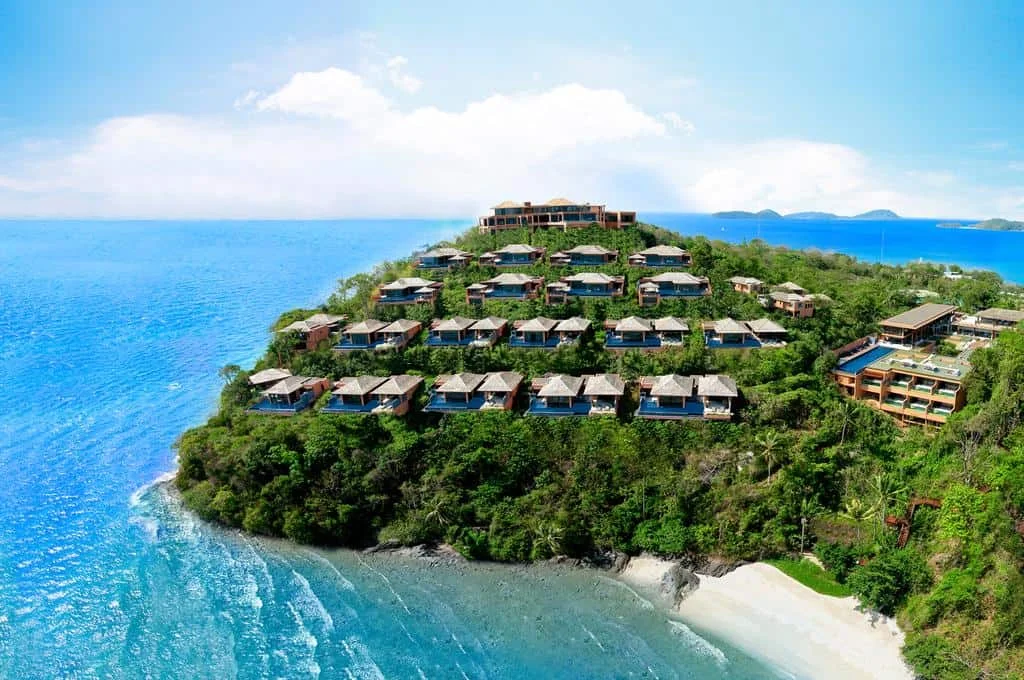 Phuket Luxury Hotel | Credit: travelinglifestyle.net
We all know where Phuket's path leads from there – tourism. From the backpackers of the 1960's and 70's to the fancy 5-star resorts and super yachts of the present day, tourism has wildly transformed Phuket. The island's beaches are renowned as some of the most beautiful and attract upwards of 10 million visitors some years. Hotel rooms number in the many tens of thousands. 
With sprawling water parks, glitzy name-brand shops, six-lane roads, international schools, an expat population from all corners of globe, and a tourism-driven economy that is responsible for up to 14 percent of the entire country's GDP, Phuket has come a long way from the days of European colonizers and marauding pirates.