On the list of all the great things about tropical islands, surely fresh seafood is high up on that list. Understandably there is that minority who don't like seafood, but hey – no one is perfect. All joking aside, the seafood industry in Phuket is huge. The majority of the sea gypsy people make their living on the trade while there are thousands more who work on fishing boats and seafood farms both on land and in the sea. 
One of the keys to a good seafood restaurant is having the freshest goods. And this usually equates to being busy. Seafood restaurants are a dime a dozen in Phuket, but they certainly aren't all created equal. Here are a few that are popular, have good reputations for fresh and tasty food, and are well-established. 
Mook Manee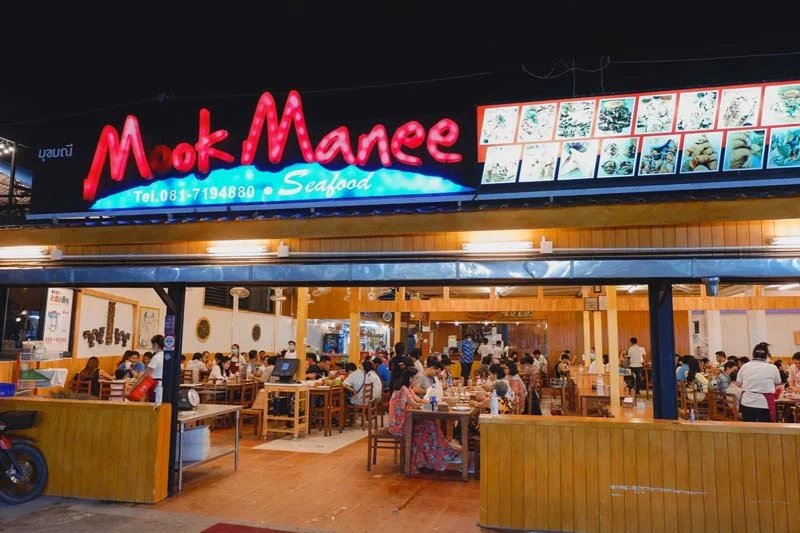 Mook Manee | Cr: Readme.me
Situated on a small street running along the water beside Rawai pier, this bustling restaurant consistently cranks out quality food. It's in the heart of the Rawai sea gypsy village where the street is lined with restaurants on one side and fresh seafood peddlers on the other. You buy from the vendors and pick a restaurant where they cook it for you and charge by the kilo. The vendors' selection is so varied it's like visiting an aquarium. 
Of all of the restaurant options in the area, Mook Manee is largely considered the best. It's a big place and usually busy, however, the service is always fast and the quality is consistent to a fault. 
Mor Mu Dong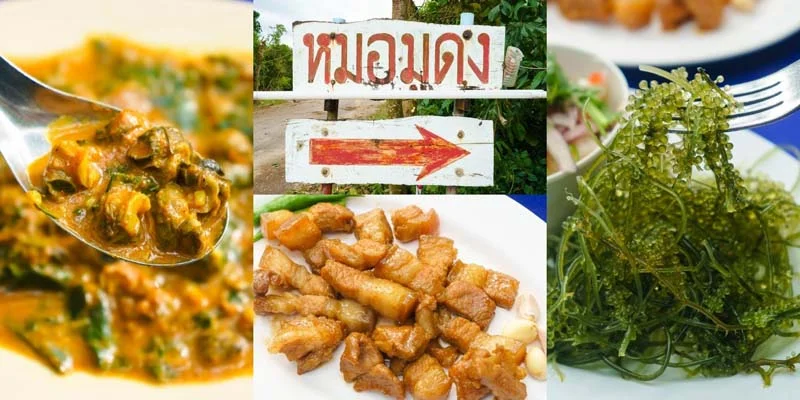 Mor Mu Dong | Cr: Wongnai
This little local joint is somewhat off the beaten path as it's not on the way to anywhere. It's open air salas edge up to the mangroves, over the water at high tide and to the click-clacking chorus of the mud crabs at low. 
Steamed fish is served sizzling over hot coals and as good as it gets. Crab and other shellfish are also a highlight along with, well, everything else they serve. You must pass by other large, tour bus lined seafood restaurants to get to Mor Mu Dong and locals have been doing just that for years. Having eaten here for 10 years, the author can confirm that they produce true rich (and typically spicy) Thai flavors. 
Kan Eang 2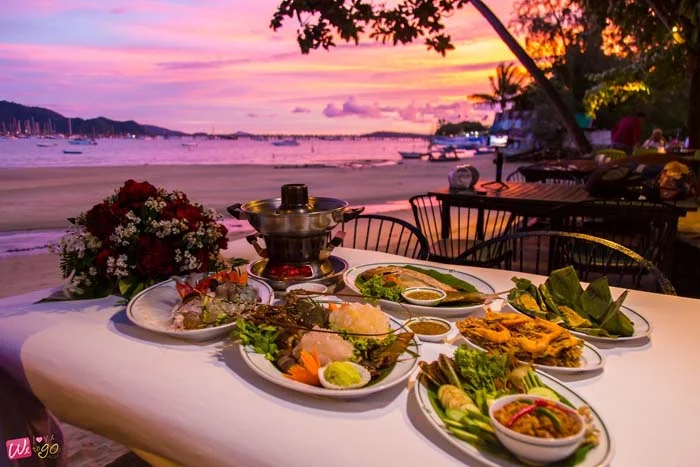 Kan Eang2 | Cr: FB ร้านกันเอง2 Kaneang2 Phuket
This sand-floored spot is just up the east coast from Chalong pier. Choose a table in the sand with lovely views across Chalong Bay. Once again it's one of those places with a long-time dedicated following of regulars who have been frequenting for years. 
They have a full bar so show up early for a fruity sunset cocktail before ordering dinner. Standout dishes include the prawns with tamarind sauce – sweet, sour, tangy, topped off with crispy fried shallots. The crab with yellow curry is another crowd-pleaser and is fairly mild spice-wise for such a flavorful dish. 
Kwong Shop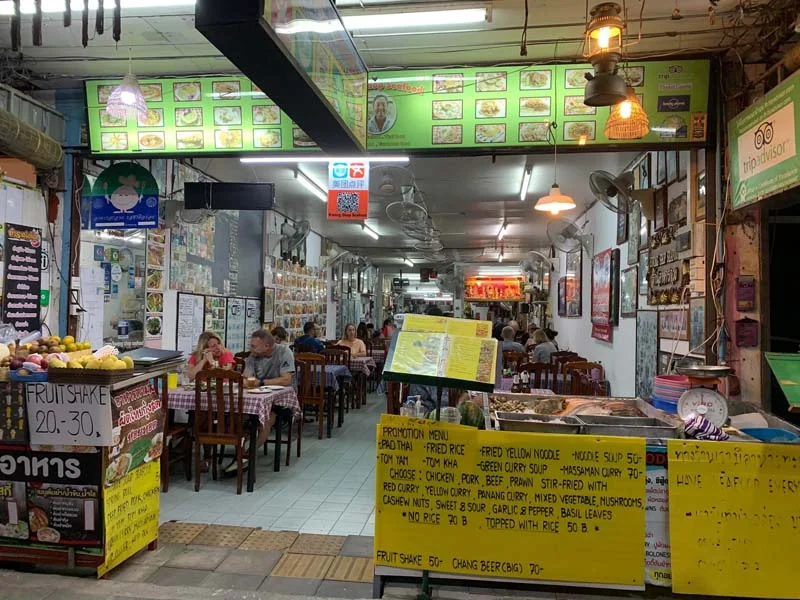 Kwong Shop | Cr: Kwong Shop Seafood
Here is one of those nondescript, under-the-radar places that is just downright good. It's on Taina Road, not on the water, and the kind of place you could drive by for years without noticing. The friendly owner often sits out front and chats up passersby. 
It's a small place and the walls are plastered with photos of friends, family, and fishing trips. They don't have an enormous selection, but they pick the good stuff and it's out front on ice for you to inspect. Meals here are always tasty and enjoyable.
Bang Pae Seafood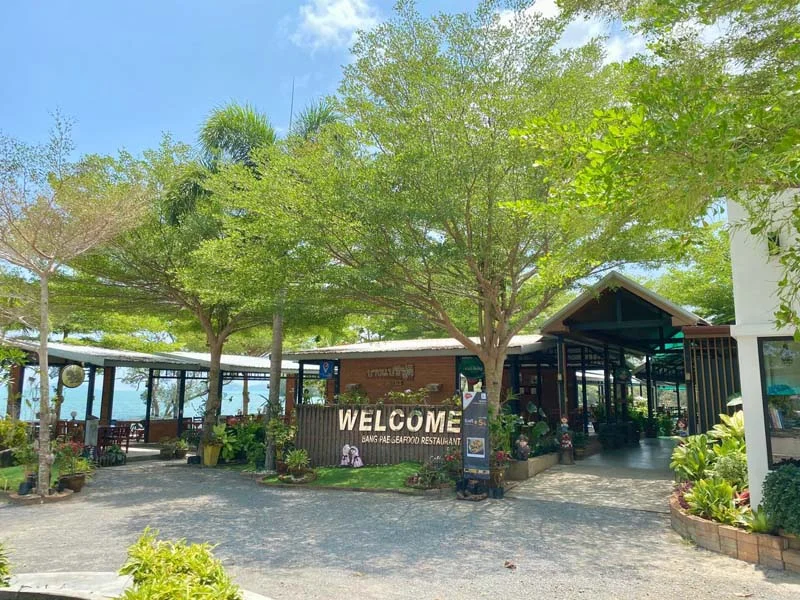 Bang Pae Sea | Cr: FB Bangpaeseafood  
With the sea on one side and surrounded by shrimp farms on the other, it's just about the most logical place imaginable for a seafood restaurant. It's a little out there but has views and food so well-worth the drive. 
Tons of goodies on the menu, but try the squid in black sauce, and if you love strong, rich flavors, the shrimp with shrimp paste and stink bean is incredible.