Phuket is Thailand's largest island that is bursting with things to do. The glorious island is encased by warm turquoise-hued waves home to coral reefs, turtles and a myriad of rainbow-coloured fish. 
Life on the beach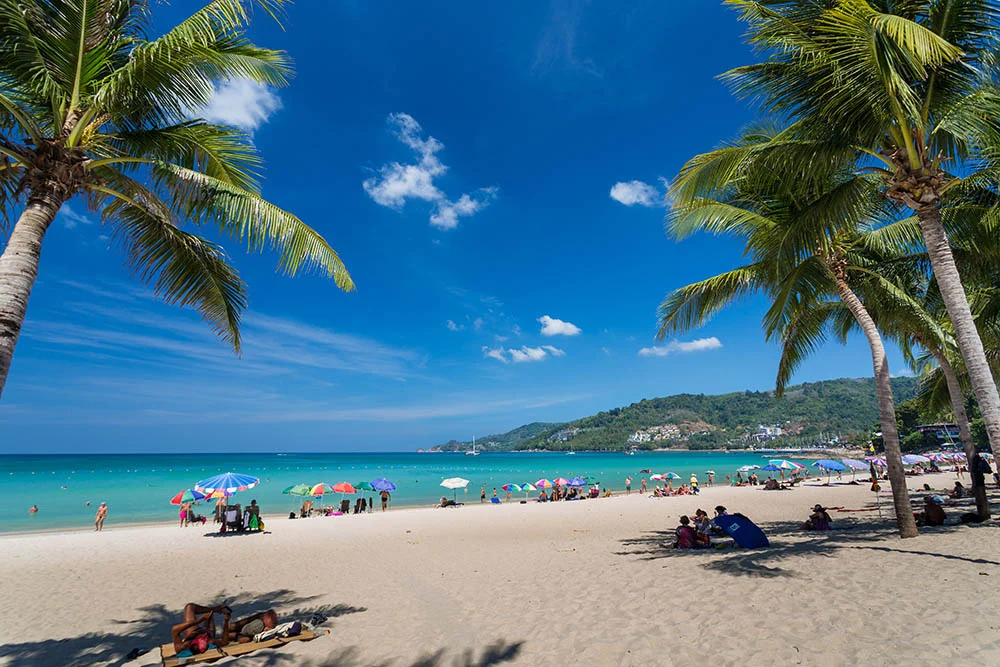 Phuket-Patong beach | Credit: Joey Santini on Shutter Stock
Each beach is different. The pearly white-gold casuarina or palm-fringed beaches each have their own personalities. Whether they are only accessible by boat or at the busy heart of Patong's bar strewn centre, there is space for everyone. Rawai has a fun jungle vibe, and further north on Kamala or Bangtao beaches lie some of the best beach clubs. 
From the shores, you can hire long-tailed boats and jet skis for some thrilling adventures, or for a more serene experience, there are kayaks and paddleboards for exploring Phuket's beautiful coastline. Phuket is peppered with intriguing fishing villages where you can dine on the freshest seafood in Thai-typical beachside restaurants.
Under the waves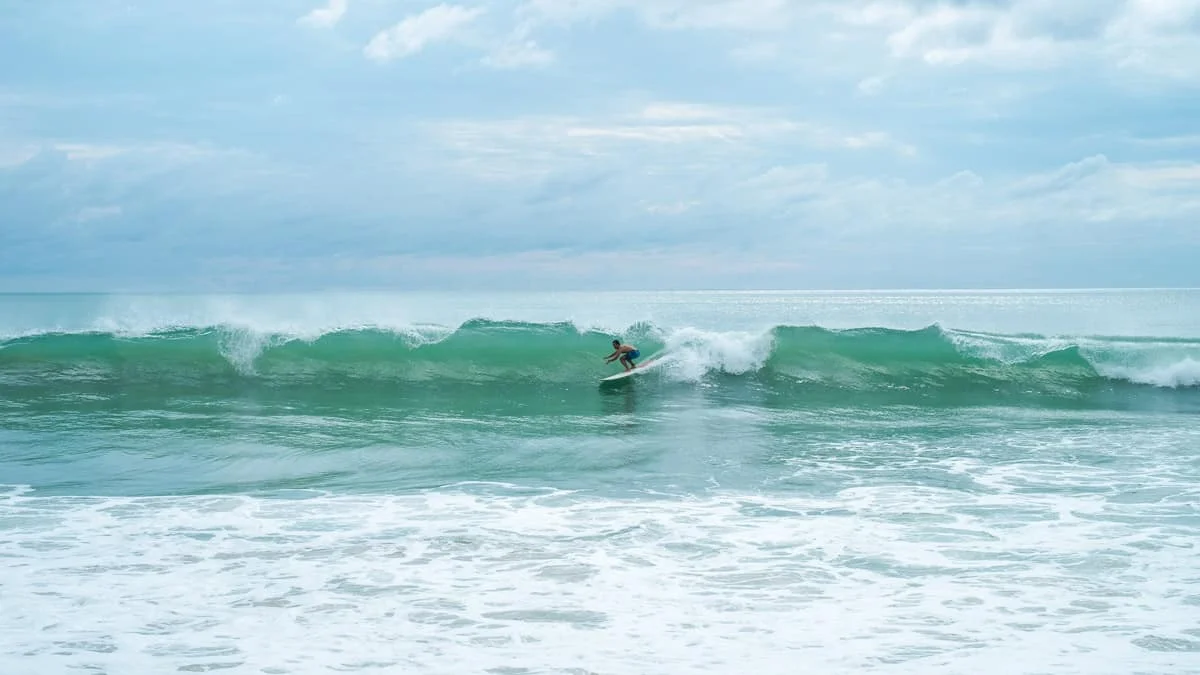 Riding the waves in Phuket on Kata Beach | Credit: ttrweekly.com
Some of Phuket's most incredible landscapes lie in secrecy beneath the waves of the glittering Andaman Sea. Various diving centres across the island charter boats around Phuket to Racha Noi and Racha Yai or further afield to Koh Phi Phi or Koh Lanta. Thailand is famous for its whale sharks, and there are ample opportunities throughout the year to have a peek at these gentle giants. 
Even further afield are the protected national parks of the Surin and Similan Islands. Choose from a day boat, or if you want to pack in some exciting night dives, a liveaboard might be a better option. For snorkelers, there are some magnificent shallow lagoons or inspiring seascapes of towering limestone karsts. 
You can learn more about the local marine life with a visit to Aquaria Phuket, Thailand's largest aquarium, which is located in Central Floresta shopping mall in Phuket Town. Another sea life attraction worth checking out is the Phuket Marine Biological Centre, which has a smaller aquarium and a sea turtle conservation center that breeds and releases turtles into the wild.
Foodie Fun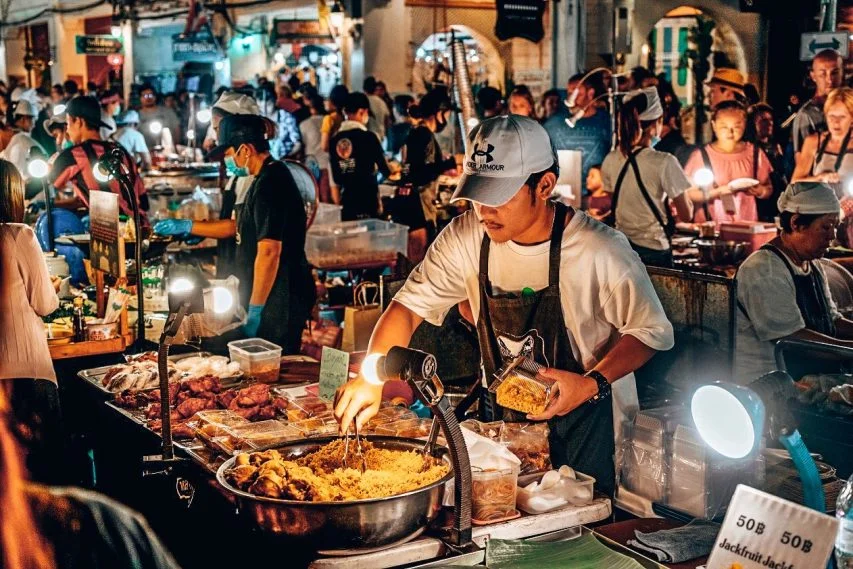 Phuket Food Tour | Credit: jessicapascoe.com
Phuket is renowned for its extraordinary meld of culture-inspired cooking. The southern food is soulfully spicy and muddled with Chinese and Malay cuisine. One of Phuket's favourite dishes is mèe gaang pôo, a delicately flavoured crab-meat curry with noodles. Mèe pad hokkien, stir-fried hokkien noodles in a broth, stems from traditional Chinese cuisine and Malay favourite gaeng gari pla is a delicious red coloured fish curry. 
Across the island, you'll find endless cooking classes to hone your Thai dish skills and even food tours if you have a keen interest in learning more about this fascinating cuisine. Phuket has been named the 'City of Gastronomy by UNESCO, so it is well worth exploring. For the weird and wonderful wander through the numerous night markets for 'bug' delights. Once a year is the fascinating Vegetarian Food Festival, which takes place during the 9th lunar month of the Chinese calendar around September or October.
Cultural Heritage
Chino-Portuguese style building with clock tower after renovated located at Phuket old town | Credit: IamDoctorEgg on Shutter Stock
Once you are all beached out, there are lots of cultural things to do. Phuket Old Town boasts a plethora of eye-catching art galleries and museums, graffitied walls, historic mansions, Sino-Portuguese shophouses, and Chinese shrines. Breathtaking temples can be found in Thalang and Chalong. Natural lakes dot the verdant landscape, and there is a smattering of wildlife sanctuaries that protect Thailand's elephants and gibbons. Native families of monkeys can be found just outside Phuket Town, way up high on Monkey Hill and Khao Rang Viewpoint.