Few things in life exemplify the essence of a lazy Sunday like brunch. Its very nature means that there's no way you're out of bed in time for a normal breakfast. By the time you actually get around to plopping down in a chair ready to eat, the sun is high and it's nearly an acceptable time to have a cocktail – for a Sunday that is. Sure, you can make brunch at home, but once you lay your hungry eyes upon some of the spreads on offer around the island, the thought will never again cross your mind.
Fresca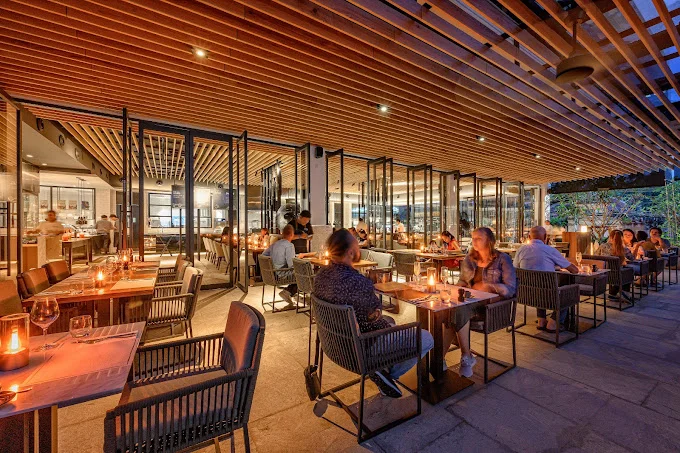 This open-plan eatery is located at Stay Resort in Rawai. On any normal day, Fresca is known for being a quality restaurant. On Sundays, however, they take it to another level. If there is an unofficial and unspoken battle-of-the-brunches in Phuket (there is), Fresca is certainly a heavy-weight contender. 
At THB 1,990 per person, it's worth it just for the free flow of wines of all shades and New Zealand craft beers. On top of that, you'll find top-quality cheeses and cured meats, a hot carving station, tons of fresh seafood like New Zealand mussels and French Fine de Claire oysters, Italian goodness like truffle risotto and salmon and burrata pizza, and way too many dessert goodies to list. 
Rivet and Rebar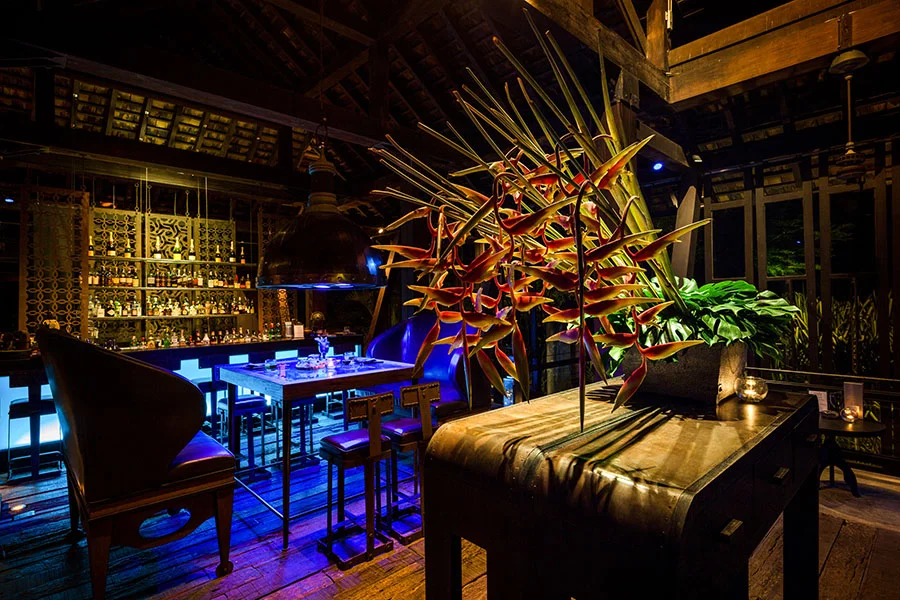 This fantastical establishment is located within The Slate Resort at Nai Yang Beach. It sports a distinct steam-punky vibe which is pretty cool if you're into that kind of thing. While the style may not tickle everyone's pickle, the Sunday brunch sure will. 
If you're a seafood lover, this brunch is certain to bring a smile to your face with Phuket lobster, perfectly crispy calamari, red tiger prawn, seared scallops, a Japanese corner with all kinds of sushi, braised sea bass, and more. For those who prefer their vittles a bit more of the terrestrial variety, you'll enjoy Peking duck, suckling pig, flambe crepes, and a whole array of top-notch Thai dishes. 
Pine Beach Bar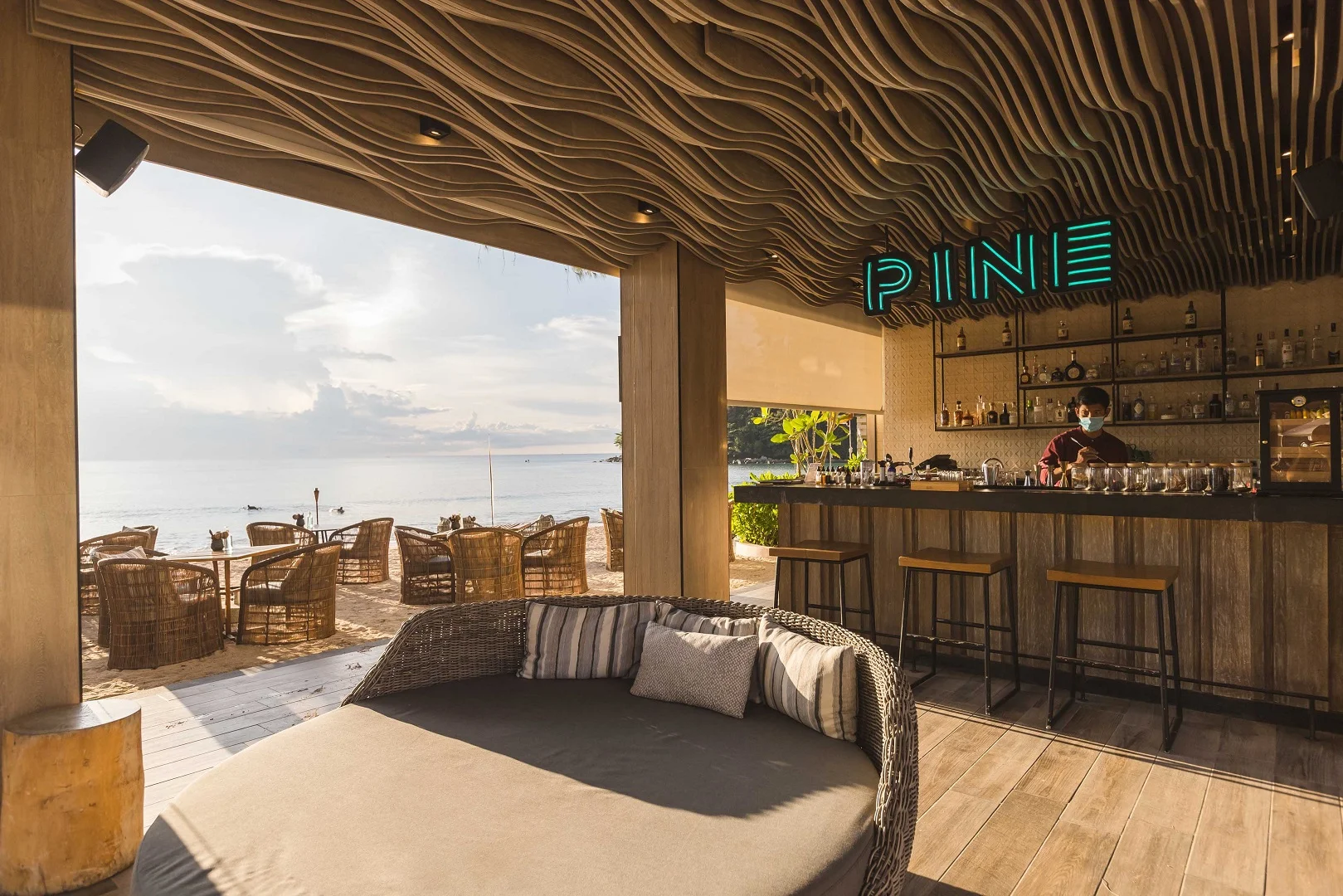 Found in between the Intercontinental Hotel and the sea on Kamala Beach, one could hardly find a more apt name: it's on the beach, nestled amongst towering pine trees, and yes, they have a bar. For three hours every Sunday, you can devour fresh-made delicacies, imbibe in free-flow adult beverages, take a dip in the pool, and kick it in a complimentary sunbed, 
Opposed to many other brunches, at Pine Beach Bar you order off of a set menu but don't worry there are plenty of options and you certainly won't leave hungry (probably not sober either). They are known for their scrumptious pizzas like prosciutto and fig and tartufata with fresh black truffles. Other unique dishes include the roast octopus leg with fresh fennel, lime and chili, melon, and pomelo ceviche, and Hua Hin caviar and avocado. And don't go too crazy yet as we haven't even gotten to the main course, like the masala bbq lamb chop, wagyu beef short rib, and smoked kohlrabi.