While there's some subjectiveness to what everyone may consider a special occasion, there are a handful we can all surely agree upon. Of course we're talking about things like birthdays, anniversaries, and valentine's day, as well as occasions of personal significance such as graduations, etc. We probably all have that one friend who can creatively leverage anything into a special occasion like the day they bought their favorite goldfish or had their first botox treatment. Regardless, since Phuket is the land of plenty when it comes to restaurants we luckily have numerous options that make great venues for such celebrations. Let's take a look at a few. 
Blue Elephant
Located in a decadent mansion in Phuket Town, the story of the Blue Elephant in Thailand begins in Bangkok in 2002, then opening their Phuket location in 2010. The architecture and decor are elegant and lavish so you may want to don something a bit more formal than flip flops and a singlet.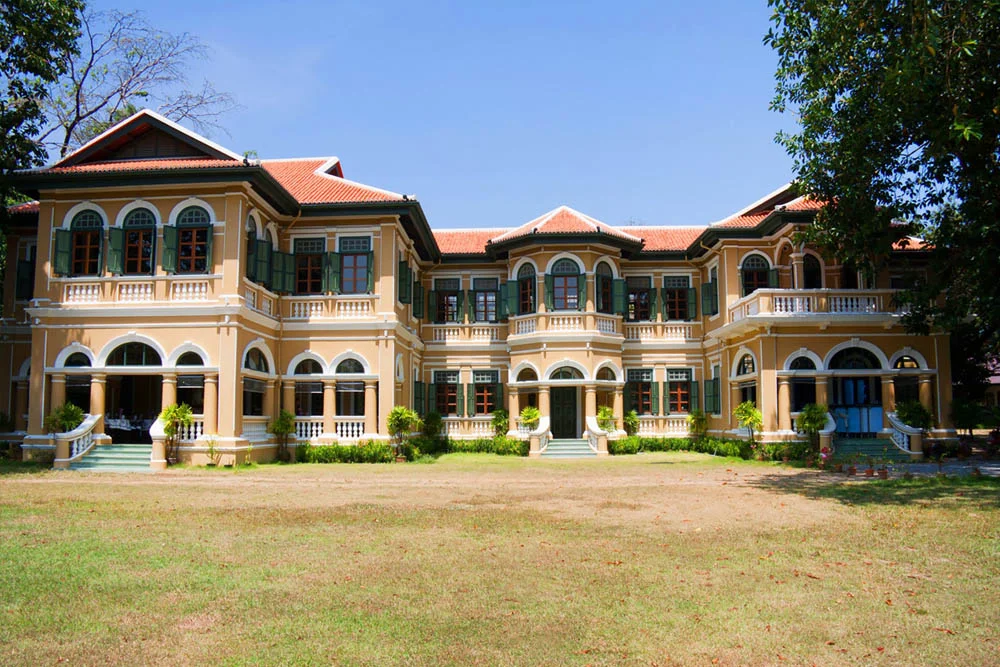 Blue Elephant Restaurant in Phuket Town | Credit: Hotels.com
Their Thai cuisine is literally world renowned as they have locations in Europe as well. The menu is full of well-respected classic Thai curries like chicken green curry, beef penang curry, and lamb massaman. The Blue Elephant is not the place for a raucous birthday party, but for a classy multi-course meal to impress. The restaurant's team can also plan for banquet's and large parties ahead of time. 
Mom Tri's Kitchen
This well-established and reputable restaurant is perched on a hillside in a small boutique villa resort at the north end of Kata Noi beach. The views are exceptional overlooking the small bay punctuated by those signature vibrant west coast sunsets.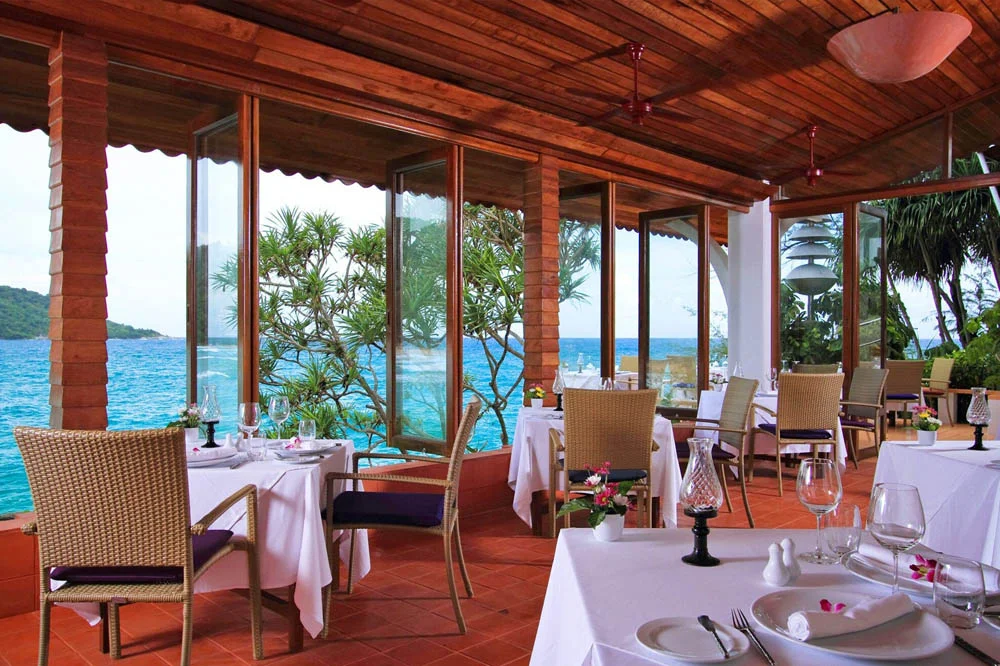 Mom Tri's Kitchen at Villa Royale | Credit: Hotels.com
The first thing worth noting is that this is probably the best restaurant on the island for wine lovers. They have an in-house sommelier with a wine cellar containing more than 750 labels and has won several awards from Wine Spectator magazine. 
The menu is decidedly international with French, Italian, and Thai influences. Naturally there are many seafood options like lobster bisque, locally caught snapper tempura, and barramundi. Don't worry, meat lovers will be more than content with duck, lamb, and veal options. Incredible detail is paid not only to the quality and flavor, but also to the presentation and service. It's not uncommon to find Mom Tri's hosting guest chefs from around the world creating unique tastings, with masterful wine pairings of course. 
Dibuka
Located in Phuket Town on Dibuk Road near Limelight, this big restaurant/entertainment venue has a unique steampunk-meets-English manor study vibe going on. The food is tasty and ranges between Thai, western, and a fusion of the two.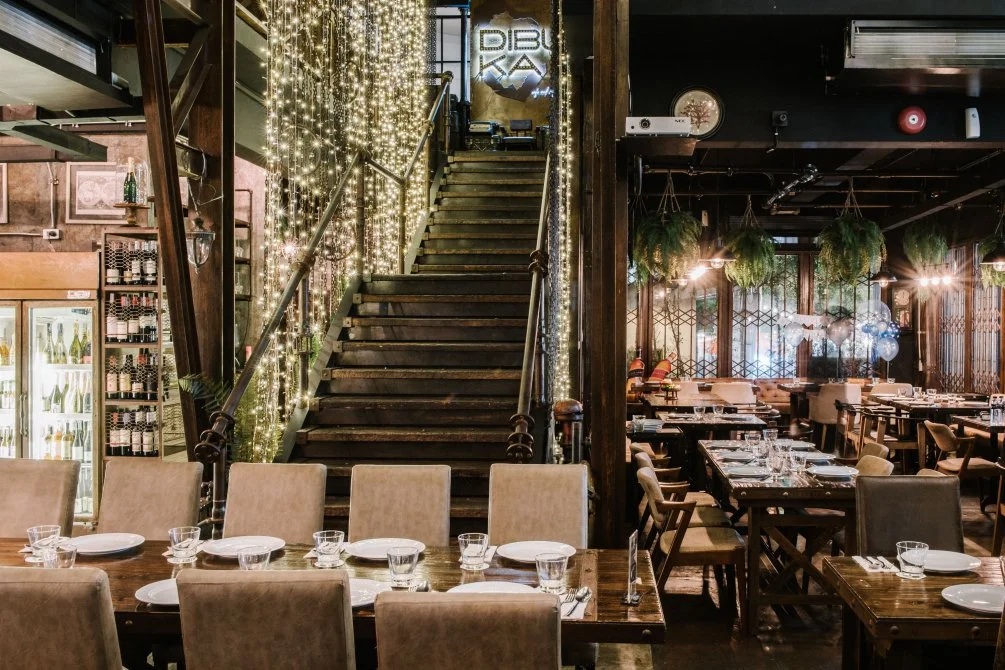 Dibuka | Credit: BKK.EAT
You and your rowdy band of revellers will find plenty of seating and an upstairs for bigger parties. There's a stage with live music so if your special occasion calls for a little more of a vibrant celebration, this is a great spot. They have a full service bar and some special cocktails that come in gigantic portions, because why not?
Hoi Pai Deng
Hoi Pai Deng is a slightly off the radar seafood joint in Kathu across from the country club. The menu really is mostly seafood so if some of your party isn't into that, this isn't the place for you. That being said, this place has all sorts of fresh seafood and makes a seriously mean tom yum. Plenty of space for a big posse and they often have live music. It's popular amongst local university students and a great spot to celebrate a friend's birthday. Prices are very reasonable too.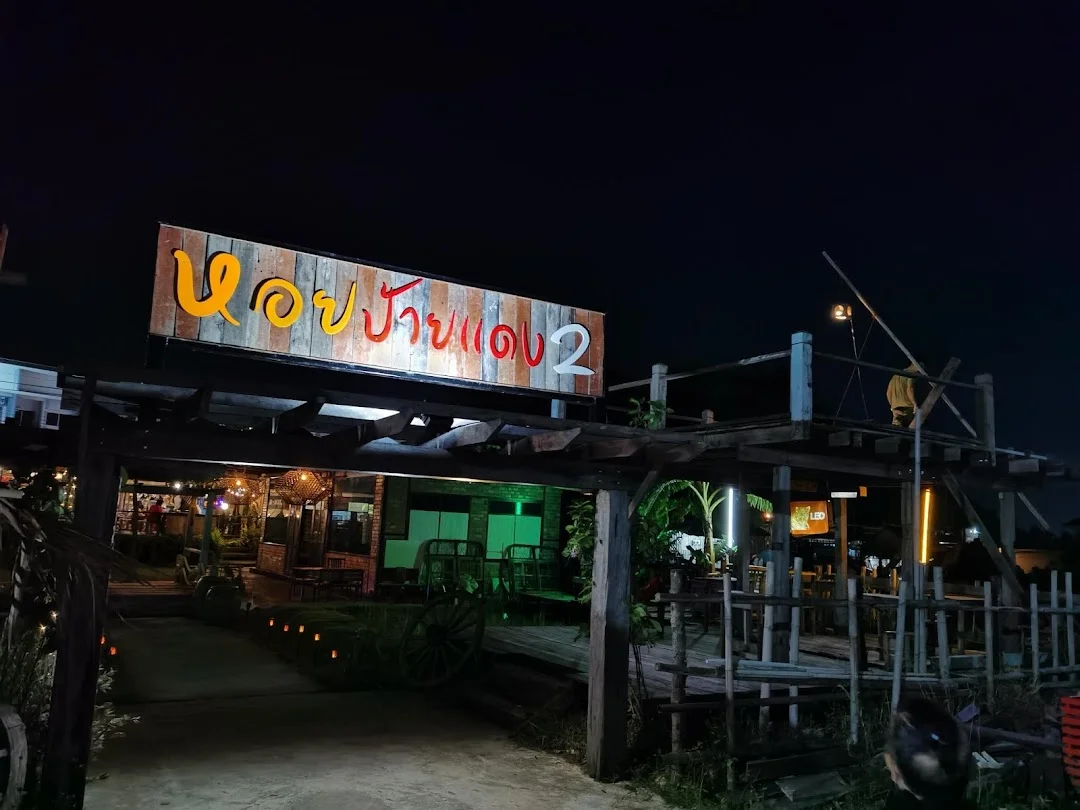 Hoi Pai Deng | Credit: th.worldorgs.com